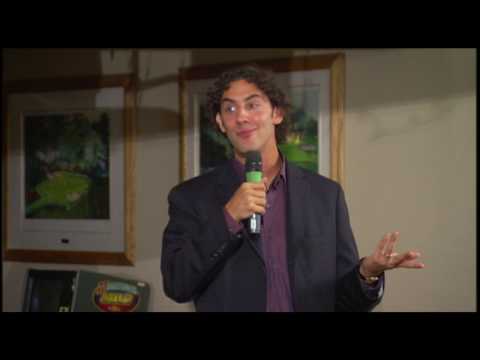 I've often said that I didn't get smarter when I got married; I got married when I got smart. Nothing illustrates this more clearly than this short video.
The very qualities we spend our whole lives chasing: in my case, younger, East Coast, Jewish, financially successful, intellectual types – are not always the best long term fit. In our quest to find opposite sex clones, we often ignore what's most important: the partner who loves you unconditionally.
Your thoughts, as always, are appreciated.

Print Friendly
| | |
| --- | --- |
| | Why He Disappeared is the smart, strong, successful woman's guide to understanding men. If you want to learn how men think, and rediscover how to have meaningful relationships - all from a man's point of view - click here to learn Why He Disappeared. |
Do You Want to Attract the Partner of Your Dreams?
If so, sign up for my free dating and relationship newsletter and receive my free eBook, The 5 Massive Mistakes You're Making In Your Love Life - And How to Turn Them Around Instantly. Simple and effective advice to jumpstart your love life.
51 Comments »Filed Under Marriage
51 Responses to "(Video) The Secret To Successful Relationships (According to Grandma)"
Leave a Reply