Are You Single Because of Where You Live?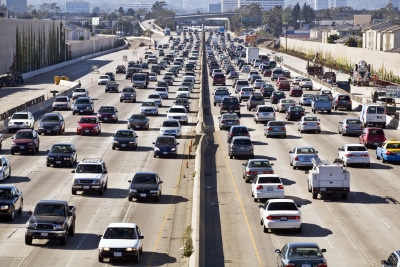 After eight years in D.C., author Amanda Hess decided to move to Los Angeles in hopes of finding a better dating scene. She was under the impression that Los Angeles is one of America's "Best Cities for Singles."
"But between dark basement beers during my last month in Washington," she writes, "my friends presented me a phantasmagoria of single life in L.A.: It looked like skeletal Asian models pair-bonding with balding producers over low-calorie cocktails."
Guess what? Dating is hard in every city.
Regarding New York:
One New Yorker told me that "subway distances can make things grueling," meaning that budding romances easily die on a stalled L train. (How much subway time are you willing to invest in one date?)

And Los Angeles:
If New York is too big, Los Angeles is too wide. Not everyone is inclined to navigate three freeways for the chance to get laid, stone sober. And Los Angeles lacks an urban center where young, single people congregate–they live everywhere.
And D.C.:
In New York or Los Angeles, the high proportion of singles can feel overwhelming. In D.C., it's intimate — these people bump into each other on the metro, caffeinate at the same cafes, and unwind at the same bars, week in and week out.
Turns out, Los Angeles is not for lovers. No more than any other place, that is.
I receive thousands of emails a year from women all over the world, and they all seem to agree on one thing: dating is hard. It's hard in NY. It's hard in DC. And LA. And London. In Chicago, Charlotte, Des Moines, Boise, and Seattle. It's hard everywhere.
Read the article here. Are you blaming your town for your dating troubles?