Can A Wandering Eye Strengthen Your Relationship?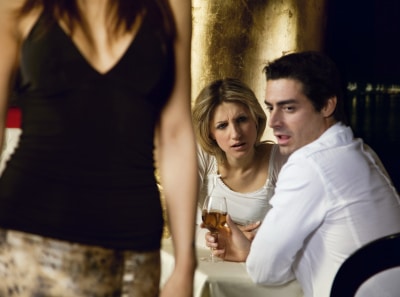 A new study in the Journal of Personality and Social Psychology indicates that dating someone with a wandering eye isn't necessarily such a bad thing. Pressuring them not to look might lead to more problems than actually allowing them to look.
Researchers found:
Just as people want jobs they cannot have, salaries they cannot earn, and cars they cannot afford, people may desire attractive alternatives more and desire their current relationship partner less when they are placed in situations that limit their ability to attend to attractive alternatives.

The study also concluded that people who were prevented from gazing at attractive members of the opposite sex were actually more likely to remember them, not less. Read the study here. Has a wandering eye affected your relationship? How did you handle it?