To Be (Alone) or Not to Be (Alone)? That Is the Question.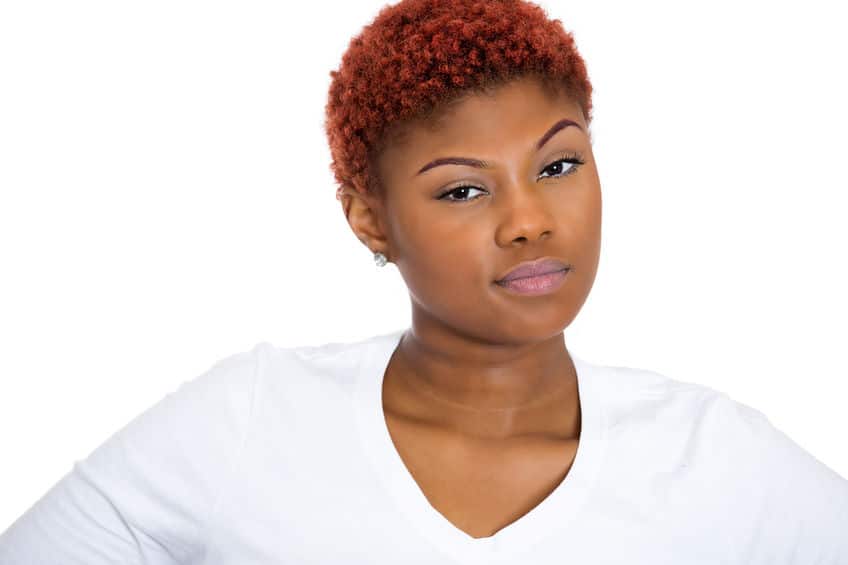 24 hours left before the Valentine's Day Believe in Love sale is over. Act now, and get my ebook, workbook, audio and 3 bonuses that will change your life forever!
Type in promo code VDAY2016 to get 50% off at check out.
For all I know, you have a Valentine's Day date with your boyfriend lined up later tonight. But if you don't, I implore you to keep reading.
Your future self will thank you. 🙂
Listen, I've been cranking out newsletters on a regular basis — to educate, to inspire, to give you a clear path to the promised land that we call love.
Yet, for all of the free information I've offered, there's still a few of you who think that it's too steep to invest in the most important aspect of life: love.
Quick story: My wife and I were looking at our budget recently — trying to pay attention to what we could cut. And while we're not lavish, we noticed we spend a lot more on "experiences" than on "things."
We'll get tickets to a local food festival, an outdoor concert at the Hollywood Bowl, a trip to go to a wedding… all of which cost between $50 and $1000… all of which provide for nice memories, but are then gone.
I'll spend $100 on dinner in a heartbeat and agonize about spending $100 on a dress shirt that lasts for years.
I'll spend $2000 on a weekend in New York, but wouldn't spend $2000 on a piece of art or a new set of appliances for the kitchen.
I find this fascinating. And I'm probably not the only one who spends irrationally.
So here's the deal:
Love is not a one-time purchase like a pair of shoes.
Love is an experience that can last a lifetime.
When you're weighing the costs of Believe in Love, just know this:
When you choose your man wisely, love lasts forever.
When you choose your man wisely, love is the greatest return on investment.
When you choose your man wisely, love truly does mean "'til death do us part."
I know it's hard to see that when you've been hurt, when you've been blindsided, when you've devoted your life to various men, only to come up empty-handed.
All this means is that you've chosen the wrong men in your past, not that there are no good men or that you are doomed to be alone forever.
As I said in Tuesday's post, you can live your life in four ways:
Unhappily single
Unhappily coupled
Happily single
Happily coupled
Which way sounds best to you? And what are you doing to get started now?
My Believe in Love Valentine's Day sale only lasts until 11:59pm tonight.
Hundreds of women have already taken advantage of the 50% off savings and received a blueprint to overcome negativity, crush your fears and date with confidence.
If you've waited this long because you've been too busy at work, I understand. But now it's Sunday. It's time to breathe. Even God rested, you know? 🙂
If you've waited this long because you're a maximizer who wants to get the best deal, let me tell you: sometimes you gotta pull the trigger. There's no better price coming along, and doing nothing just leaves you in the same place.
If you've waited this long because you're skeptical — despite the emails, testimonials, and no-risk money-back guarantee — I get it. But I would ask if you want to cap your happiness at "happily single" for the rest of your life when you know you can be happily coupled.
If you've waited this long because you don't want to challenge your thinking — you prefer to hate online dating, believe the worst in men, and seal yourself off from the greatest happiness on the planet — that's your prerogative. But I've never met one person who was happier alone than she was when she was in love.
At the very least, I hope you took value out of the stuff I've shared with you this last week. The concept of being happily coupled instead of happily single. The idea that, like Elaine, you can approach dating with more joy and confidence. The promise that you can attract higher quality men by being proactive and optimistic.
Take advantage of this incredible opportunity to feel better about yourself, dating, and, yes, the opposite sex — all for 50% off the regular price.
DO YOU WANT TO FIX YOUR BROKEN MAN-PICKER?
Don't forget to put in promo code VDAY2016 at checkout to get your discount!
I'm excited for you and know that by starting to believe in love once again, you're bound to find it sooner rather than later.
Warmest wishes and much love,
Your friend,
Evan
P.S. "Believe in Love — 7 Steps to Letting Go of Your Past, Embracing the Present, and Dating with Confidence" is everything you need to keep your chin up, see the best in men, and allow men to see the best in you. Soon, you'll learn:
– The easiest (and most enjoyable) way to
get over the last man who hurt you
.
– The primary reason that some women find love and others do not. Once you learn this one thing, the rest is EASY.
– Why looking at men through a sympathetic lens actually reveals BETTER men. Your attitude actually DICTATES the men who are drawn to you.
– A BRILLIANT technique to shutting off that negative voice in your head and dating with poise and pleasure.
– How to be a challenge and make men respect you — without ANY games, tricks, or rules. This is pure authentic feminine energy.
– Why it's imperative to cut off men who exhibit bad behavior right away. You can't "fix" your partner; you can only LEAVE him.
– A completely new way to look at failure, so that any bumps on the road to love don't derail you in the slightest.
– How to inspire a man to be his best around you — and work hard to make you happy for the rest of your life.
Click here to get that love you deserve – and take advantage of 50% off savings until 11:59pm tonight using promo code VDAY2016.
DO YOU WANT TO FIX YOUR BROKEN MAN-PICKER?