Wouldn't You Like A Man To Take Care Of YOU?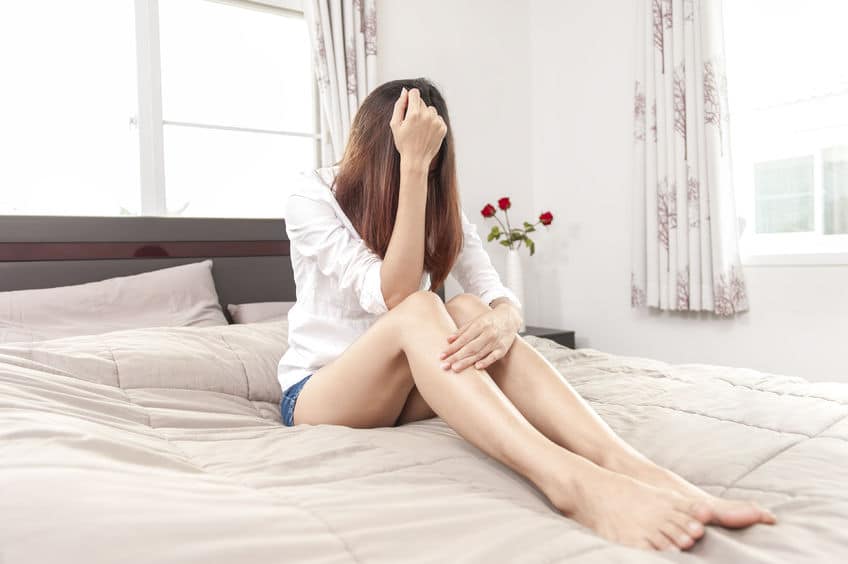 You're tired,
You're tired of working ten hours a day.
You're tired of six hours of sleep per night.
You're tired of commuting to and from work.
You're tired of having to handle everything yourself: the laundry, making dinner, car leases, insurance premiums, your wireless connection.
You're tired of taking care of everybody – your aging parents, your screwed up siblings, your ungrateful boss, your average employees, your unappreciative kids.
Life is hard enough.
It's much harder when your whole life involves giving rather than receiving.
If you're like most of my Love U students, you give WAY more than you receive.
You're like Sisyphus pushing a rock up a hill or Atlas carrying the world on his shoulders.
It's tiring. It sucks. And nobody talks openly about it.
Have you ever spent long nights on the phone counseling a dear friend?
Have you ever spent thousands of dollars on veterinarian bills for a sick pet?
Have you ever worked longer than expected because you took pride in your work and wanted to please your boss or client?
Have you ever given an expensive gift to your less fortunate sister or your self-sacrificing mother?
Have you ever given more to a relationship than the relationship has given back to you?
I'll bet you have.
What we see here is not just that you are generous but you are actually generous to a fault.
So, why am I bringing this up now, on the last day of this special Love U launch?
If anything, I wanted you to see something I see in you:
You are so committed to giving to others that you may neglect your own needs.
You put yourself out for a friend, for a pet, for a loved one, but when do you get the opportunity to receive?
Not very often.
This is your chance.
I'm not telling you to suddenly cut off your monthly donation to ALS or RAINN.
I'm not telling you to return that iPad you bought for your Mom for her birthday.
I'm only telling you what you already know.
You need to be as generous with yourself as you are with others.
You'd do anything for someone you love. But you hesitate to do the easiest, smartest thing for your long-term happiness:
Understand, I'm not against you taking another solo trip to Bali, redecorating your bathroom, or splurging on a spa weekend with the girls.
But happiness doesn't come from material goods or temporary pleasures.
It comes from deep, meaningful, human connection – and nothing is deeper, more meaningful and more fulfilling than a happy marriage.
It comes from deep, meaningful, human connection – and nothing is deeper, more meaningful and more fulfilling than a happy marriage.
This is one area in which no one else can save you.
Your best friend can't help you understand men.
Your sister can't teach you to date online.
Your mom can't teach you to be confident wherever you go.
Your dog can't outline the most important qualities to look for in a man.
It's generous for you to take care of them, but who's taking care of you – if not you?
After midnight tonight, you will no longer be able to get the following:
     26 weeks of Love U videos.
     26 weeks of Love U exercises.
     26 weeks of Love U coaching calls with me.
     26 weeks of support from other smart, strong, successful women in the Love U Community who are also taking this exciting journey at the same time.
     4 value-added bonuses including my bestselling "Why He Disappeared" program.
Thus, it's really simple. If you're satisfied with your love life as it is right now and would be fine being in this exact same position next year, sit tight.
If you're dissatisfied being alone and want the opportunity to experience unconditional love like so many of Love U graduates, click here.
Once you're done coaching with me, you'll have exactly what I have:
A partner who actively WANTS to make you happy.
He'll make you dinner.
He'll drive you to the airport.
He'll handle the wifi and snow shoveling and dirty dishes.
He'll be there when you fall asleep and when you wake up each day.
He'll come to your family's dysfunctional Thanksgiving.
DO YOU WANT TO FIX YOUR BROKEN MAN-PICKER?
He'll whisk you away for a fun three-day weekend over Memorial Day.
He'll celebrate your successes and hold you through your losses.
Most importantly, he'll take care of you when you're too tired to take care of yourself.
I assure you: there is no better feeling in the world.
Even if you didn't take advantage of this special offer to apply to Love U, I hope you took value out of the emails, the Facebook Live, and all those client success stories.
I hope you challenged yourself on what you can do differently, and on understanding how men really think.
No matter what, I remain committed to staying in touch with you and giving you as much valuable information as I can in my weekly newsletters, blog posts and podcasts.
Click here before 11:59pm tonight to apply to apply to Love U and join other smart successful women who are also ready to live happily ever after.
Give me 5 minutes a day and I will give you a husband.
Many thanks and warmest wishes,
Your friend,
Evan
P.S. April joined Love U three years ago. Not long after, she sent me this email.
I can't believe how much I learned from Evan's coaching. I'm one of the participants who came in and did a lot of things the opposite of how Evan coaches us, fell right on my butt, dusted myself off, and then did it the right way and had these amazing results. If Evan helped me figure this out? He can do it for anyone.
Now, I'm in an amazing marriage with a really wonderful man. Easily the best and most healthy relationship of my life. And I'm happy. Really happy. Not euphoric, "This is too good to be true, when will the other shoe drop" happy, but truly content, peaceful and so excited about the future. Evan helped me to attract and keep an amazing man who makes me feel special and cherished and oh, by the way? He's gorgeous. smart, funny and extremely successful – and that, my friend, is really just icing on the cake.
Now I feel as lucky and blessed in my relationship as I do in all the other areas of my life. I used to wonder how I managed to figure out everything in life but love. I thought the really amazing relationships were for someone else. Now I realize I just didn't have the right mindset or tools. The adjustments I made were so minor, yet they had such an amazing impact on my life. Thank you, Evan, for everything.
April
As always, I don't make these up.
As always, this can be yours.
As always, it's up to you.
By this time tomorrow, your chance to enroll in Love U will be gone.
It's now or never.
I sure hope it's now.
DO YOU WANT TO FIX YOUR BROKEN MAN-PICKER?