If I Have Herpes, How Can I Tell The New Guy I'm Dating?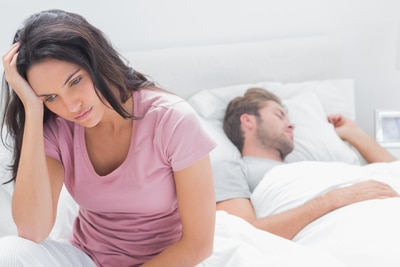 Hi Evan –
Really enjoy your blog. I found out a few months ago that I have herpes. After going through the normal flip out and that my dating life would now consist of Ben and Jerry's and DVD's every Saturday night, I'm ready to get out there again.
I have gone through "the conversation" a million times in my mind. I have seen men post on various dating sites where they come right out on their profile stating they have herpes. And before I found out about my little gem, I would immediately think, "not in my backyard". I think that is a TMI on a profile. I thought that if I meet someone, and there seems to be some sort of vibe, I would have the talk pretty quickly, possibly even the first date. And I wouldn't be dramatic, just simply say, you need to know something, I have herpes. I control it with medication, but no matter how you slice it, it is what it is.
There are "herpes sites" but they kind of creep me out at this point.
I have enough common sense that I wouldn't casually mention this as we are flinging clothing all over the room.
What are your thoughts? Is there a "right time or wrong time" to have this discussion?
If ok, want to jump on my soapbox for a second, if anyone reading this has herpes, do the right thing, let people know. One of the most difficult things I had to do was call former boyfriends I may have exposed (think it was dormant in my system for quite sometime, I honestly did not know). None of these guys started screaming at me, they THANKED me and said they would get tested – none of them had it -YAY!!!!
This is forever, don't make it forever for someone else – have "the talk".
Thanks Evan, happy new year!
Jen
Important question, Jen. And while I'm not an expert in herpes, per se, I do know a number of people who have it, and continue to lead rich, happy, limitless dating lives. So don't worry. It's all gonna be okay.
I do know a number of people who have it, and continue to lead rich, happy, limitless dating lives.
I think all the readers should take a second to put themselves in your shoes for a moment. Because one second you're saying "No way" to a guy with herpes, and the next, you're praying that a guy doesn't judge you for this one minor thing.
And let me be clear, it IS a minor thing.
According to Herpes.com, 50-80 percent of the American adult population has oral herpes. Ever had a cold sore? Congratulations. You probably have oral herpes. As far as genital herpes goes, we're talking 20% of the population. That's 50 MILLION people, a majority of whom don't even know they're infected. The scariest part of this whole thing is the staggering ignorance about herpes — a disease that undoubtedly affects someone that you know.
Don't think so? Well, let's just say that I have close friends, clients, and ex-girlfriends who have genital herpes, and none of them are traumatized, hospitalized or ostracized because of it. So let's get past that.
Just know that if you have the disease, you may be entirely asymptomatic, which would mean that you could potentially transmit it without knowing. And if you do have symptoms, they are easily controlled with the use of drugs. The question is how do you explain this to someone else who is freaked out by this kind of stuff?…
I think the best answer is to treat your condition matter-of-factly. The bigger deal you make out of it, the bigger deal it becomes. This should be like talking about how your father died, or how you had anorexia in high school, or how you didn't lose your virginity until you were 25. All of those things might be sensitive and relevant, but they don't have to be dealbreaker-type issues if dealt with effectively.
I wouldn't put it in a profile, I wouldn't say it on a first date, and I wouldn't say it when slipping on a condom. I'd wait until you were ready to have genital contact and initiate the conversation prior. Perhaps even a few days prior. Do it in person so your partner can look you in the eyes and ask any questions. And make sure you have your facts ready in case he's curious. You want to make it clear: this is a fact about you, and it's something you have under total control. He need not worry.
You can literally have this conversation after dinner or a movie while walking, so as not to make the situation feel too pressurized. And while it's not quite "Please pass the salt", you can probably cover what you need to cover in just a few minutes, as opposed to a two-hour herpes summit.
Major bulletpoints:
DO YOU WANT TO FIX YOUR BROKEN MAN-PICKER?
You trust him and feel he needs the truth if the relationship is to progress.
You have herpes. It's a fact that he needs to know about you.
You have a handle on the disease and outbreaks are rare.
He will not catch it since you take drugs and carefully monitor the situation.
He can ask you questions, research it, digest it, but understand that it's not a big deal. 1/6 of the country has it and most don't even know.
Again, I'm no expert, but I coached one client through this tricky process. She said the conversation with her new guy took less than five minutes and didn't blow her chances with him at all.
And finally, if there are herpes dating sites for people who aren't afraid of your condition, maybe you should at least take a peek, okay?
Take care and good luck.
Evan
DO YOU WANT TO FIX YOUR BROKEN MAN-PICKER?