Swearing, Unicorns, and Boundaries – an interview with Kira Sabin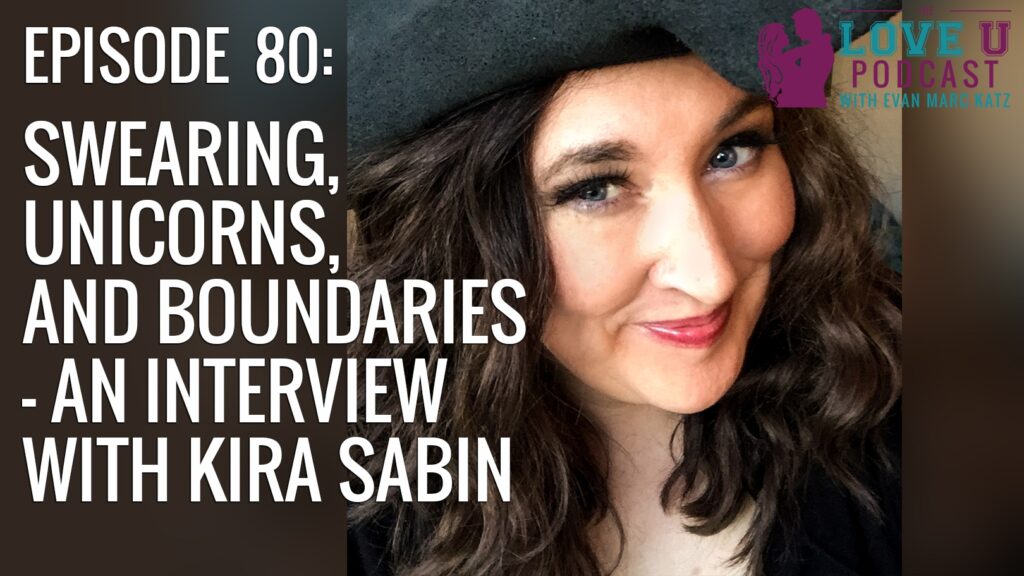 Do you want to have fun? Do you want to laugh? Do you want someone to send you on a scavenger hunt to meet new guys? Then you'll definitely want to listen to my interview with Kira Sabin, who developed the League of Adventurous Singles to help women regain their confidence and playfulness on the way to love. She's a hoot and I agree with pretty much everything she says.
Get Kira's audiobook and join The League of Adventurous Singles for FREE.
Want to be a guest on the Love U Podcast? Click here to ask a question. 
Podcast: Play in new window | Download
Subscribe: Apple Podcasts | Android | RSS