A Quick and Easy Way to Understand Men and Make Your Dreams Come True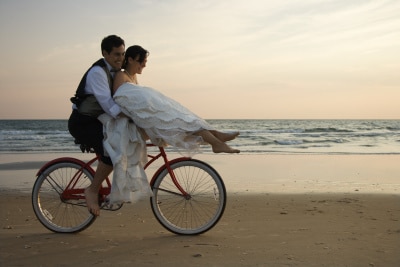 This post is a very special one, so I encourage you to read it in its entirety.
By the end, I will share some very personal information with you and give you an opportunity to learn how to connect better with men.
Before that, however, I wanted to thank you for participating in my Worst Date Ever contest.
Let's face it: dating can be frustrating, tedious and distasteful — which is why sometimes all you can do is just have a good laugh at it.
As I've stated previously, I have no doubt that I've been a bad date to a number of women in my past. I simply hope that I wasn't their worst date ever!
Anyway, the contest was a ton of fun, and thanks to your submissions and nearly 2000 votes, there are 3 very lucky women who are going to receive a year of free FOCUS Coaching. Those women are:
In 3rd Place: Sonal for submitting Cunning Linguist, a charming tale of a man who went down on another woman in Sonal's car while Sonal was on a date with him.
In 2nd Place: Linda for submitting Shagadelic, Baby, a heartwarming story of a man who somehow thought that an 8" purple dildo is preferable to an aperitif.
In 1st Place: Cindy for submitting Mr. Purr-fect, about a man who seemed to think that he could meow his way into a woman's heart and bedroom.
I not only want to offer my heartfelt congratulations to the three big winners but I also want to thank all of you who shared your funny stories and voted on others'.
Honestly, I wish we could just all go out for a bottle of wine together and laugh about our many dates gone awry. Doesn't that sound like fun?
Maybe it's because I'm in serious need of a drink.
See, I've barely touched a drop of wine for the past 4 months.
It's not that I've gone dry, or gone Mormon, or gone AA.
It's that I'm trying to show a little solidarity to my wife, who is now 17 weeks pregnant with our second child.
It's a boy!
One boy. One girl. We're done!
Having a child is wonderful, exciting, life-altering news, but, as always, I want to share a little something about us that is relevant to your love life.
I'm 39. My wife is 42. We've been married for 3  ½ years.
We've been pregnant 6 times: two ended in miscarriage, two were merely "chemical" pregnancies that never took.
For both of our pregnancies, we've gone to see fertility specialists for consultations, and got pregnant naturally that very same month without any help.
Our entire process has been a risky and emotional proposition:
The risk in marrying an older woman who might not be able to conceive.
The risk of our children having birth defects with two older parents.
The risk of getting crushed each month that our pregnancy tests came up negative. The risk of depression and giving up after each failed pregnancy.
But we stuck together, stayed positive, kept at it, and miraculously, we're going to have a baby boy two months before my wife turns 43.
If it's not already clear, I'm a big believer in perseverance. I'm practiced in failure. I'm not afraid of looking bad or wary of putting myself out in the world.
I'd rather try and try and try and come up short than not try at all.
So if you've been reading my weekly newsletter for awhile, but have never taken any action to find the relationship of your dreams, this is your big chance.
You've heard me talk about FOCUS Coaching — how it's the best thing I've ever done, how it reaches more people on a more intimate level than any eBook or CD, how it's created dozens of happy relationships already.
I've already told you how much value you get in FOCUS Coaching:
A monthly interactive Q&A with me on a specific dating topic.
A Community with hundreds of other smart, strong, successful women.
A Forum where you can ask me your most pressing relationship questions.
A monthly CD/newsletter recap shipped to your home each month.
Discounts on all of my products: e-Cyrano, Finding the One Online, & the Inner Circle.
For the past 8 months, you could get all that for only $47/month — about 1/10th of what I charge for an hour on the phone.
But what I'm doing now is truly unprecedented.
I'm having a very special, "Evan's Having a Baby" sale, from today until May 20th, 2012. (Sorry, that offer is no longer available, but you can still join FOCUS Coaching or order my top 3 calls package and start creating the love life you deserve.)
And since finding out that I was going to be a father again was so memorable, I'm going to create a package for you that you'll never forget.
First, I'm going to give you a package with my 3 most popular FOCUS Coaching calls ever: Unmet Expectations, Flirting and Being a Great Girlfriend. You cannot buy individual FOCUS calls on my site and this is a veritable highlight reel of things you MUST learn about men in order to have a successful relationship.
Second, I'm going to give you a free month in FOCUS Coaching.
Finally, I'm going to give the first 100 women to register a very special 90 minute audio interview with me, discussing what men really want in a woman.
Add all of that up and you're talking about priceless practical insider knowledge, which will enable you to attract and keep the best men around.
This amounts to over 5 hours of my best dating coaching material, access to ask me questions on the FOCUS Forum every day, and, most importantly, power and control over your entire romantic future.
The "Evan's Having a Baby" Sale is only good until Sunday, so don't delay:
Click here to finally, once and for all, understand men forever.
I can't wait to see you in FOCUS Coaching next month.
Warmest wishes and much love,
Your friend,
Evan