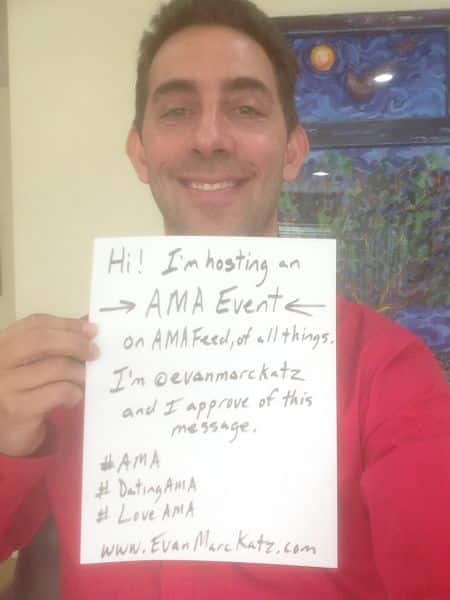 You know how this usually works: I post a story of a woman who has struggled in love and learned a powerful lesson. At the end, I give you a link to learn more about one of my products and programs that solves that same problem for you.
Not today.
Today, I wanted to throw you a bit of a curveball, just because I love interaction and an Ask Me Anything Q&A session is right up my alley.
So, if you have a question for me — like, ANYTHING — click here to ask it and I will get back to you on Wednesday, starting at 9:30am PST.
Questions I like:
Q: What did you do this Valentine's Day?
Q: What books do you read for pleasure?
Q: What was the most challenging time in your life?
Contrast that with:
Questions I may have answered 100 times on my blog:

"I'm dating this guy and I really like him and he seems to really like me, but ever since we slept together, all he does is text me once a week to "hang out." Now that it's been four months, I'm starting to get impatient. What should I say to him to get him to want to commit to me."
Ultimately, this is an Ask Me Anything so if you want to write a long dating question that will likely end in me telling you to dump your ambivalent, selfish, non-communicative boyfriend, you are more than welcome.
But, if anything, I'd like to get out from behind the shield of being a dating coach for awhile and become a human for a few hours on Wednesday morning.
Click here to ask me anything and I look forward to responding with 100% honesty, 50% wit and 50% tact.
Warmest wishes and much love,
Your friend,
Evan