The Biggest Holiday Gift I Could Possibly Give You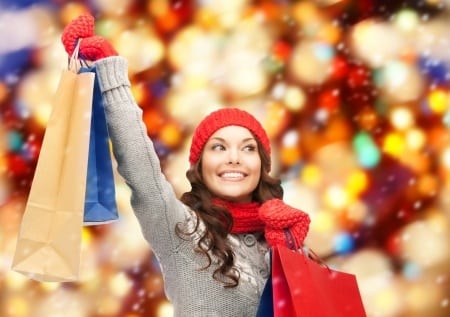 This has been a momentous year for me.
I wrote my fourth (and best) book, Believe in Love.
I hosted my first live event, the Revolutionary Relationships Retreat.
I did a well-received TEDx talk in Canada.
Over 7 million people read my blog in 2014.
And I managed to accomplish these goals while keeping my life in balance. I don't work nights. I don't work weekends. I'm in my office from 9-5, Monday-Friday. I play with the kids at 5:30. Eat dinner with my wife at 8. Wash, rinse, repeat.
It's a lovely life, and I am a very lucky man.
If that sounds a little too self-congratulatory, I also want to remind you that:
I was anxious and clinically depressed in 2001.
I was penniless and had no resume in 2002.
I was dumped by two women I loved in 2003 and 2004.
I went on over 300 dates before I met my wife in 2007.
We suffered two miscarriages and two chemical pregnancies before we had our first-born child in 2010.
I know I'm privileged in so many ways. I also know that I've experienced a ton of failure, and have persevered to get to a better place.
I don't care if you went to Harvard; that doesn't make you a better life partner.
You can do so as well.
Last night, I finished a book called "How Children Succeed," by Paul Tough. In it, he hypothesizes that it's not sheer brainpower that wills most people to success; it's persistence, self-control, curiosity, grit and self-confidence.
I couldn't agree more.
I don't care if you went to Harvard; that doesn't make you a better life partner. All I want to know is whether you can get up when you're knocked down, learn from your mistakes, and persevere until you find the man of your dreams.
If that resonates with you, I want to offer you a very special invitation.
Since this has been a year of trying new things, I wanted to cap it off with a holiday gift for one lucky woman who embodies the traits I wrote about above:
A full scholarship to participate in my private 12-Week Commitment Course.
Working with me one-on-one for three months is like getting a Masters degree in men. When you are done, you are going to attract and connect with men effortlessly.
Here's what you will receive for free when you win my scholarship:
Online dating profile written by me – I will create two 200 word essays for you after you fill out my e-Cyrano questionnaire and we discuss by phone for an hour.
Professional online dating photos taken by LookBetterOnline.
A copy of my signature book, "Why He Disappeared" – Everything you need to know about why men choose some women and not others.
A copy of Believe in Love – an easy, 7-step process that gives you all the tools you need to date with confidence and optimism, and attract the man of your dreams.
My "Finding the One Online" audio program – A comprehensive guide about how to master online dating: 7CDs, a 180 page transcript, and a 35 page workbook.
FOCUS Coaching – My monthly lecture series with a live Q&A, digital downloads, physical CDs, and access to an online forum filled with hundreds of women like you.
4 weeks of private online dating coaching – Together, we log into your dating account and learn to understand the male online dating experience, look up attractive men, email, flirt, learn to handle the online dating process, and screen men from the phone to your first date.
4 weeks of private dating coaching – We'll cover how to be a great first date, how to date multiple men, understanding male courtship behavior, dealing with sex and intimacy, taking your profile down, and choosing a boyfriend with long-term potential.
4 weeks of private relationship coaching – Learn to pay attention to his red flags, which flaws you should overlook, how to remain relaxed when you don't know where things are headed, how to be a great girlfriend, and most importantly, how to distinguish your wants from your needs in choosing your partner for life.
All private coaching sessions recorded and emailed to you upon request.
This package is worth $7775.00.
Your price: $0.00
Working with me one-on-one for three months is like getting a Masters degree in men.
All I ask in return is your dedication and effort for the next three months.
You're going to have to take this extremely seriously. Working with me is not for the overly sensitive. I'm your personal trainer; it's your job to follow directions and trust that I'm in your corner.
You're going to have to be willing to give at least a half-hour a day to online dating, and be willing to go on one or two dates per week. If you can't do this, that' s all right; it just means this isn't the right opportunity for you.
You're going to have one hour available for three straight months between the hours of 2-5pmPST on Tuesday or Wednesday. No exceptions. If you can't meet during that time, I'm sincerely sorry, but those are my only coaching hours.
You're going to have to make a video testimonial when you're done. Nothing false or coerced; I just want you to tell the world what it was like to work with me, what you learned, and how that made you feel, in your own words.
If you look back at these four things and you don't think you can do them, that's okay. I only want to work with women who are 100% committed to this process.
To win this $7775 scholarship and start coaching in January, just fill out this short application and upload a 2-3 minute video telling me about yourself, what's kept you from love, and why you're ready for love in 2015.
I will evaluate all of the applications personally and announce the winner on Christmas Day through my newsletter.
Below are your easy step-by-step instructions for submitting your video and application.
Record your video. Remember, keep it no more than 3 minutes in length.
Upload your video to YouTube. Here are instructions if you need help. Don't worry about people seeing it. You can set your video as private quite easily.
Fill out this short application. Be sure to copy your URL of the video as you will need that for the application.
I sincerely hope this gives you the opportunity to prioritize love, get a ton of personal coaching, and catapult your relationships to new heights.
The winner of the $7775 EMK Commitment Course Scholarship will be announced in my newsletter  on Christmas Day. If you aren't already subscribed to my newsletter, sign up using the form below titled, "JOIN 7 MILLION READERS".