Maria's Coaching Journey with Evan Marc Katz – Week 5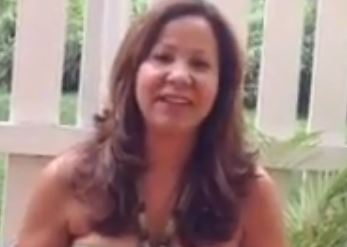 Since winning the Scholarship, I've talked to Evan every Friday, I've listened to Finding the One Online (twice!) and I'm currently reading Believe in Love. I have  fabulous photos taken by a photographer in Miami and collaborated with Evan on writing  my awesome profile.
Like anything new, online dating  can be intimidating. I've gone from happy,  to scared,  to doubtful, to hopeful, all the way to confident. I can't say enough about the importance of following the guidance of a dating expert – in this case, Evan. Staying connected to the information and the coaching calls helps me keep my confidence and positive attitude.
At the end of this post, I'll tell you about my first date. 🙂 But first I'll share a couple of Aha moments from my last coaching call that I'm sure will help you in your journey.
When choosing your favorites on  a dating site, instead of just tagging the 40 cutest guys on the site, it's important to read the entire profile. Make sure that he meets my distance requirements, that he's looking to date a woman my age, and look for hints of authenticity, self-awareness, sincerity, and  whether he's looking for a relationship.
During my last call, I also asked Evan if I should ignore the winks and one liners. What he told me totally changed my perception about the whole thing! When a guy sends you a wink or a one liner doesn't mean he's lazy; it means he's bad at online dating! Furthermore, it means that he likes you…he's seen your picture and PROBABLY has read your profile. Writing to someone that's already expressed an interest gives you a 40% greater chance of him replying back to your email.
Now, the strategy to a good email dialogue is to elevate the other person. If you want more substance, you have to give more substance. If you wink or send a one liner back in response, you may not get a thoughtful email back. Instead, send a warm and funny email and ask open-ended questions. This allows the other person to have something to say or respond to. There are  different techniques on how to write a good email in Finding the One Online. Instead of trying to re-invent the wheel, I just follow the instructions of  the wheel maker. 🙂 The more I learn, the better I feel about the process.
Okay, about my first date last Saturday. Although he looked like his pictures, there was no chemistry. In fact, I thought it would be uncomfortable to spend the rest of the afternoon with him…I even thought "how about if I get in my car and leave!" Then I reminded myself that dating is about enjoying the company of another person. Like Evan says, you don't have to kiss him, have sex with him or marry him!  At the end of the date,  I realized I'd had a great time. He was a good conversationalist and a gentleman.
When I returned home from my date, I checked my Match inbox and had a message from a man that I'd added to my favorites that morning. Next week I'll tell you about something he wrote that you're not going to believe! (Nothing bad, just funny.)
Once again, thank you for your comments and for following my story. May my journey help you with yours…and remember to always keep your heart open to give and receive love.
Until next week,
Maria