Maria's Coaching Journey with Evan Marc Katz – Week 6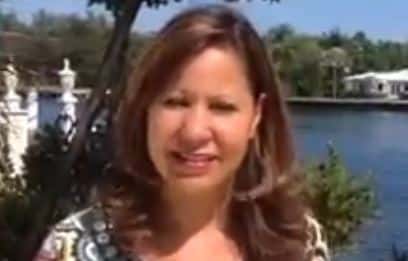 Hola!  Last week I had my coaching call with Evan while visiting my family in Puerto Rico…I was on my cousin's balcony overlooking a beautiful green landscape of trees when I called him. 🙂
We talked about how to navigate Match  more efficiently and what to do after a first date when you know you're not going on a second date. One of the Evan's suggestions to get the most out of the dating site was to only communicate with people that are active. He said that you want your favorites to be actively using the website. Make sure that he logs in at least every couple of days and not every couple of weeks. When a person is actively using a dating site, it's a sign that he's serious about meeting people and dating, and you won't waste your time emailing someone who's never around.
After a few other tips on how to manage my account wisely, I asked what I should do after a date if I know that I am not going on a second date with him. Evan told me that the right thing to do is to send an email a day or two after your date (even if he doesn't email you), express gratitude for the date, acknowledge his time and effort, tell him there wasn't enough  chemistry to move forward, and that you know he'll find a good person that's a better match. I felt bad that I actually didn't reply to the emails I received from the guy I went on my first date with. By the time I talked to Evan, it was already a week since my date and by then I thought it was too late.
In the last couple of weeks I've been learning how to use the 2-2-2 Rule from Finding the One Online. The rule is to correspond with a man on  the dating site  two times, then move the conversation to my personal email for two more emails, and then have two phone calls before going on a date. This way you get to know the person a little over the course of a week and don't feel like you're going out with a total stranger.
Soooo…I had two emails on Match with this new guy and moved the conversation to my email. His first email said that my message reminded him of Evan Marc Katz's 2-2-2 rule! He said he was familiar with some of Evan's work and asked what Evan would suggestion on approaching a phone call – should the man text first or does he recommend setting time to call through email? How about that!!! What are the odds?
Later that week we talked on the phone and he asked more about Evan's work so I told him I was indeed following Evan's work (I didn't mention how). He asked me for a date that weekend but I was leaving for Puerto Rico. He was supposed to call me when I was back in Florida to go out on Valentine's Day, but he didn't call.
Anyway, my girlfriend Caterina is always playing Cupid and thinking of men she can introduce me to so on Valentine's Day I met with her in Delray Beach and we got together with a man she wanted me to meet. We walked around downtown Delray and had a couple of drinks. He was nice, smart and we had good conversation. Although I had a feeling that he liked me, he never asked any questions about me. For the record, I was inquisitive and interested on all he had to say. He didn't ask for my phone number and turns out, he lives in LA. So…my search continues.
I'm staying active in Match and Evan advised me to send one email a day to a new guy.
As always, thank you for your comments and words of encouragement. And remember to always keep your heart open to give and to receive love.
Until next week,
Maria