Maria's Coaching Journey with Evan Marc Katz – Week 8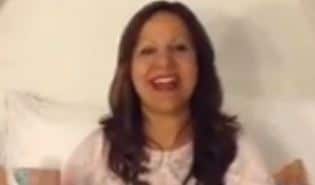 Hola! In last week's coaching with Evan, there were three very important takeaways that I hope will bring a new and effective perspective on your own online dating experience….
1. You want to be around people that treat you well.

2. Do not reward a man for his lazy behavior.

3. Confidence has to come from the inside out.
Prior to my coaching call, I went back to the old emails in my inbox where I dropped the conversation, picked the cutest guy and responded to him at length. I wrote a paragraph and sent him a question. He replied, "Call me (777)777-7777". Really? He didn't even include his name!! (Sigh…) Okay, Evan always says we have to be better than these boring guys so I sent a line that I learned from my coach: "That's so sweet, but if I were to call every cute guy that sends me his phone number, you wouldn't get a call back until November 2016!" Then I added another line or two. This time his reply was a picture of me and the word "Bella", which means beautiful. At this point, I thought, "This is exhausting, when does it end?" Lucky for me, I can ask my dating coach!
Evan says online dating is not that different than real life, and in fact, it's very much like real life. You want to be with people that treat you well and seem to appreciate your effort. Some women actually pick up the phone and call these lazy men (especially if they're cute). They'll go out and maybe even have sex. The problem with this response is that you've now taught him that he doesn't have to make any effort. Doing all the work for him doesn't make him want to court you and treat you like a lady. Which brings me to the second takeaway in our session: "Do not reward a man for his lazy behavior"….. Okay, got it!
It's been very difficult not to take things personally if the men don't reply or are lazy. Somehow I start losing my confidence and think that it has something to do with me! That I might have done something wrong! And this brings me to my biggest AHA moment in our coaching call: (Drumroll, please! 🎼) "Confidence has to come from the inside out, not from a guy emailing you or not." Evan's right. Lesson learned.
The truth is, with dating, online or not, no one really means anything until they mean something. The way I see it, in the dating process you to have thick skin while keeping your heart open to give and receive love.
In summary, I'm learning not to take things personally. It's not about doing things right or wrong. As Evan says, "it's about being effective or ineffective."
I wrote this blog a week after I taped the above video. At that time, I had two phone dates with a guy where the conversation went into some kind of sexual fetish (kind of a 50 Shades of Grey thing…very weird). Last week I communicated with four different men and I'll tell you all about those on the next blog.
Thank you for following my story and your words of inspiration.
Until next week,
Maria