Maria's Coaching Journey with Evan Marc Katz – Final Takeaways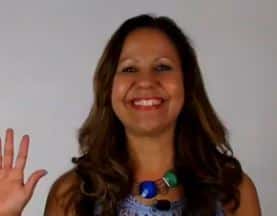 After last week's call I felt a little sad that my time with Evan was coming to an end. I can't begin to tell you how wonderful it's been to have Evan by my side during my search for love. I'm a certified coach but before my coaching with Evan, I'd never worked with another coach. My experience with Evan has made me even more passionate about coaching and moving my career forward.
Before I share my coaching journey takeaways, I want to let you know that tomorrow I'm going on a third date with J. The second date went really well and started in an unconventional way. He picked me up at home, along with his dog, and our date began with a visit to the vet. My dog was suffering with a skin problem. Afterwards we had a "family" picnic with our dogs (since we don't have children) in a local State Park. Then later we cooked dinner together at my place. We talked a lot and at the end of the night we kissed "slightly" on the lips before he left…which was very unusual for me. I realized that in the past I  assumed that "no sex=no interest." Clearly I was wrong. J made me feel both respected and cherished.
If you follow the steps and do the work, the question is not if you'll find love, but when you'll find love.
I'm still logging in to Match every day and will continue to do so until I am in a committed relationship.
As for what I've learned from Evan, it's  hard to filter 12-weeks of coaching into a few bullet points, but I'd like to highlight some of my most meaningful takeaways:
* In online dating, like in real life, you want to surround yourself with people that make you feel good and appreciate your efforts.
* Do not reward lazy behavior. If he sends you a one-liner or just winks at you after you've taken the time to send a smart, witty message, don't waste your time with him.
* You're the CEO of your love life. It's you who determines whether he's worthy of you. If you don't feel good about him, FIRE him.
* Nobody means anything until he  means something. All men  are replaceable. This is something I heard from Evan many times. You don't have to stay with anyone that is weird or makes you feel bad.
* Always remember that actions speak louder than words. It's what he does, not what he says, that shows you what he really wants.
* Confidence comes from the inside out. Confidence does not come from whether the guy called or emailed you back – confidence comes from within.
* If you want to be in the female/receptive energy, you have to let the man lead.
* The perfect is the enemy of the good. If you wait for the perfect circumstances to find love, it may never happen.
* You have to tailor your life to fit your love life. Get out of your comfort zone! Let me tell you, there were many times when I would've preferred to wake up in the morning and do my old routine rather than put 30 minutes into Match.
* Ask yourself these three questions to figure out if you should go on a second date.  Did I feel attracted?  Did I have fun?  Did I feel comfortable? If the answer is yes to all three, see him again.
There is so much more I would like to share with you but for now these are the key points. I'm keeping a journal of my experiences and hope at some point to write a book on my journey to find true love. I'll let you know how that goes.
In Evan's book, Believe in Love, he says that if you follow the steps and do the work, the question is not if you'll find love, but when you'll find love. I'm confident that I will find love and when I do I'll be back to share my joy with you.
I want to express my sincere gratitude to all of you for following my journey. Your questions, comments, and support have meant the world to me.
Keep your heart open to give and to receive love.
Maria