Maria's Coaching Journey with Evan Marc Katz – Week 10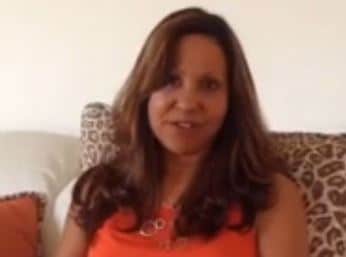 Hola!
The theme of this coaching call was all about becoming the CEO of my love life. I told Evan that even though I had a lot of fun communicating with four guys at a time I felt overwhelmed. How can I manage multiple connections?
He asked me  what I wanted my love life to look like – how many dates a week did I want? I said one. I work 40 hours a week and  I couldn't possibly date on a week night after working all day. I don't get out of work until 8:00pm, I'd have to go home and get ready and by then, it would be too late to go out.
He responded, "Have you heard the expression 'the perfect is the enemy of the good?  If you  wait for all the conditions to be perfect, it'll never happen. You can't just have four men, two of whom are in other cities, one of whom hasn't emailed you in two weeks. You have to log in every day! Be open to going out after work sometimes. Communicate with 7-10 guys in your inbox at all times if you want 1 quality date a week. If you don't do this, you will not have any dates."
At the same time, Evan  suggested that  I can take my time replying and don't have to  communicate with every man every day. The guy I like the most who follows directions (the 2-2-2 rule), gets the first slot – which  means I reply to him first. The ones I don't like  as much and are not good at following directions can wait. Momentum is very important but it's okay if I wait 2-3 days to reply to men I'm not as excited about.
If the guy seems weird or it doesn't feel right, I should FIRE HIM. I can set my own boundaries and don't have to do anything that I don't want to. Nothing happens without my permission.
We also discussed a response if I'm asked on a date when I  already have plans. I don't have to say "no" or shut them down but respond with something open-ended that keeps momentum flowing – like: "I'm already booked for this Saturday, how about if you give me a call on Sunday and we'll make plans for next week?" Perfect.
Now the conversation moved to  my Italian suitor from California. I told Evan that I've  continued communicating with  this guy  but there's something weird about it and  he says he's coming to Miami next weekend! What if he wants to have sex? We haven't  talked that much and really don't know each other very well?  Evan said I was wasting my time and energy. If the guy seems weird or it  doesn't feel right, I should FIRE HIM. I  can set my own boundaries and don't have to do anything that I don't want to. Nothing happens without my permission.
I can't tell you how wonderful is to have Evan in my corner, helping me sort out my experiences and mixed feelings.  Wish I had known him  20 years ago…it would have saved me so much  time and pain. But as they say, better late than never. 🙂
As I  mentioned at the beginning of the blog, I  sometimes get a little overwhelmed with the process, so my continued practice of  yoga/meditation/breathing exercise  helps me  move the energy in the right direction.  The good news is,  the dating process  gets easier and less personal  with each coaching session – and of course, lots of dates.
In today's video, I'm sharing with you the Prayer to Attract Great Love by Marianne Williamson that I read every day. Hope you like it….
Until next week,
Maria