Maria's Coaching Journey with Evan Marc Katz – Week 12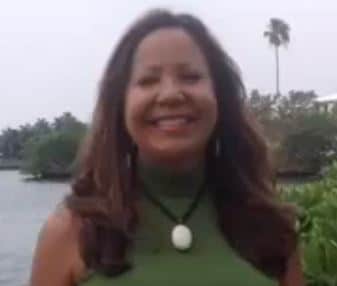 Hola!
I'm happy to report that things are progressing nicely. I went on two dates last weekend with two wonderful and very different men, and I had so much fun.
I followed Evan's advice on what to do and what not to do on a first date. He says if I do everything right, I'll be asked for a second date every time and sure enough, they both asked!
Evan explained that there usually are two types of people that go on dates. There's the insecure man who talks a lot and tries too hard to impress you…"I hope she likes me…please, please, PLEASE like me." This man's hidden agenda is to impress you enough to get a second date. Unfortunately, these guys usually don't get another chance.
Then there's the confident guy that trusts himself and his hidden agenda – which is to get laid. He's not interested in you, just sex. If he pushes too hard though, it won't go well either. The insecure woman is pretty much like the insecure man. She'll try too hard and her actions also scream ….."please, please, PLEASE like me".
When you go on a date, it's all about being comfortable with each other. A good date gives you what YOU want.
On the flip side, the confident woman trusts herself and  only wants to figure out if the man is relationship material –  in a 90-minute date! She turns into an interrogator…"So, where do you see yourself in five years? Do you like children? How's your relationship with your mother? and so on." Both energies are uncomfortable and a second date is unlikely.
When you go on a date, it's all about being comfortable with each other. A good date gives you what YOU want. A man plans in advance and makes it convenient for you. He also stays in touch before the date. On the day of the date, he shows up on time, opens the door, he's polite, he asks  questions, and he's relationship oriented. At the end of the date he gives you a big kiss and calls the next day.
A  lot of men are clueless and haven't read or heard Evan's material. You can't possibly blame men for their lack of knowledge, so it's up to YOU to take control of the date. That means you're interesting and interested. You make him feel important. You admire, respect and appreciate him. You ask questions, laugh a lot, thank him profusely at the end of the date, and if he extends himself to kiss you, you kiss him back! If you do all of that, you will be asked for a second date every single time.
During this coaching call, the big aha moment for me was the  3 after-date questions that Evan says will help me determine if a guy is worthy of a second date.
– Was I attracted to him?
– Did I have fun?
– Did I feel comfortable?
On a scale of 0 -10, 10 being the highest, the rating for each question should be 6 or higher in order to go out with the guy again.   Both of my recent dates scored 6 or more on all three questions, so I'm going out with both again this weekend. I'll let you know how things go next week.
Many thanks for following my journey, the encouragement, comments and love.
Always remember to keep your heart open to give and to receive love.
Maria