Maria's Coaching Journey with Evan Marc Katz – Week 9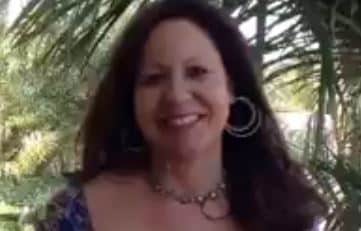 Hola!  Let me start by telling you that this past week was a lot of fun! I was busy emailing and talking to four guys at one time! Two of them sent me songs, I had conversations with three, and one actually said he was going to call but never did. His loss!
Remember the guy I mentioned I had two phone dates with who started talking about some kind of fetish? Well, I was kind of curious so went along with it. I got caught up in the sexual energy, but the truth is, I really don't want a relationship that starts with that kind of tone (done it too many times in the past). So my first question for Evan was about sexual conversations. What should I do if I don't want to go there? He said I can tell the guy the truth  – I don't want to sext a total stranger who isn't my boyfriend.  It's not rude. It's honest.
If I want to be the receiver, then I should wait until the man asks to meet with me.
My next question was whether I should set up a phone date and  initiate a follow up call after the first phone call. Evan says it all depends on whether I want to be the pursuer or the receiver…the male or female energy in the relationship. If I want to be the receiver, then I should wait until the man asks to meet with me. At that time, I can suggest we have a phone date and be very SPECIFIC. This means to write something like: "I'm available tomorrow at 6:00pm. Would love to hear your voice. XOXOXO". Now, the ball is in his court. If he can't make it, he should follow up with an email suggesting another time. Be specific – got it!
Then I discussed with Evan another phone date I'd had where the guy said he would like to meet for a glass of wine and get to know each other better. He said he was busy on the upcoming weekend but we could go out the following weekend. I agreed. I didn't like not knowing when exactly we were going to meet and the last time I agreed to a similar arrangement was when I went to Puerto Rico and the guy never called. So my question to Evan was what should I do about ambiguity?
His response was: again, be SPECIFIC. He suggested I could say something like: "I'm free next Saturday night, should I put it on my schedule? What time and where?" Once you establish the details, tell him to stay in touch…."Look forward to meeting you"….or "Just because we've made plans doesn't mean you have to be a stranger, stay in touch." This keeps the momentum going…and I'm realizing with each new guy that keeping the momentum going is critical in online dating.
My last story for this update is about one of the men I've been corresponding with. He's charming, good looking (at least he is in his photos) and texts me very sweet messages every morning and evening. There's only one little problem…he lives in California! He was looking for women in Miami and I missed that he was not local! So, I thought I'll give him a try. He even said he'll come to meet me in a couple of weeks. Evan said the whole thing sounds like he might be emotionally unstable trying to rush things that way. Flying to meet a total stranger for a first date after a bunch of texts?  Did I mention he's Italian? 🙂
I'm realizing with each new guy that keeping the momentum going is critical in online dating.
I'll give you the scoop on him next week…
Honestly, I have to say this journey has been quite the ride so far. Between the let-down of guys that say they're going to call but don't, the disappointment of dates that never happen, the excitement of meeting somebody new, the sweet compliments that make me blush, and learning to set my expectations realistically, I'm up and down like an emotional roller coaster. But I'm also blessed with my Yoga and meditation that helps me relax and stay centered, and Evan, my dedicated coach, who keeps me focused, strong and confident.
Thank you for following my journey, your comments and encouragement. I hope my experiences help you in your search for love. And remember to always keep your heart open to give and to receive love.
Forever grateful,
Maria