Why Do Men Pull Away From Relationships?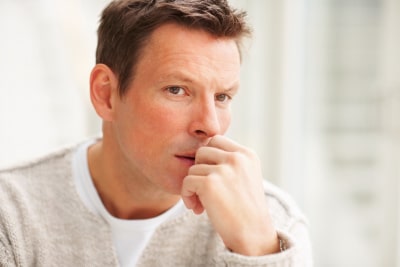 I'm still sifting through the hundreds of responses that you gave me on yesterday's survey.
In case you didn't know, all I asked was this: What is the most important question you have about relationships that you'd like me to address in my new eBook? Next thing I knew, I was flooded with questions like this:
Why can dating be so difficult for educated, career oriented women in their 40's?
What makes a man want to commit and stay committed to a relationship?
Why do men act like they like you and then when you express how you feel about them, they disappear?
What makes men run away from a relationship when you start asking where things are going??
Why do YOU think men pull away from women and committed relationships?
I don't understand the guys that come on super strong over the course of a couple weeks, and then, all of a sudden, say that they are "not ready for a relationship." If my behavior hasn't changed (e.g. they are the one pursuing me), what has changed in their heads?
Why is it that men have follow-through issues? The first date goes well and then there is nothing.
Why do they pull away when things get serious?
I would like to know what to do to get a man really interested and how to continue to hold his interest so he doesn't pull a disappearing act.
Why don't men seem as interested in long term relationships as women are?
I'm not kidding when I tell you that I've got SCORES of these questions – slight variations on the same exact theme. So, my brilliant readers, since you have strong opinions on all things pertaining to dating and relationships, I'd love to hear from you:
Why do YOU think men pull away from women and committed relationships?
I know it's a broad question, but I really want to hear what you have to say! Both women AND men, please…