The 5 Most Common Questions Women Have About Men

Watch My 5 Part Video Series And Learn How To Understand How Guys Think
After coaching thousands of women I've learned one absolute truth:
Women have a lot of questions about understanding men.
And while every woman is different and I'm sure you have your own specific concerns, I've found that the 5 questions below are the ones I get asked the most often:
How Can I Tell If My Boyfriend Is Falling in Love With Me?
How Long Should I Wait Until I Know I'm Exclusive With a Man?
How Can I Attract and Keep the Right Guy?
When Should I Have Sex With A Guy?
Why Would A Guy Keep In Touch If We've Already Broken Up?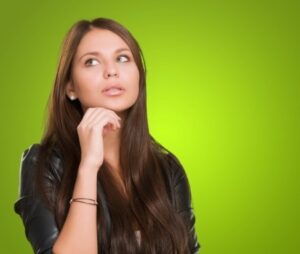 Below, you can get access to 5 five-minute videos that give you the answers to each of these vital questions. Put in your name and email address to watch the first one now. I'll then send you a new video each day for the next 5 days.
There's nothing to buy and no commitment. I'm making these videos available for FREE to help you in your quest to understand men.

Stop wondering and start learning what he's really thinking.
Happy Clients
"I will never have to settle for a less than fabulous relationship ever again."

He recently started referring to us as boyfriend and girlfriend and it makes my heart sing. I really feel that we are moving towards the next level in our relationship and I continue to listen to "Why He Disappeared" on a weekly basis to keep myself grounded.

"You opened my eyes to the fact that my boyfriend left because he didn't love me unconditionally."

I am in such a better place today because of your insights and inspirational guidance. I was so stuck on getting him back, but now I realize that I don't want him back! I deserve someone who will love me unconditionally, no matter what.

"Without your help, I never could have imagined that I could be in a relationship like this one."

I'm in my 60's and expected that I would not have a committed relationship again. I'm still dealing with issues internally of fear and past experiences, as is he. But we can talk about these things and know that we have something special.

"I have read it 10 times already, and keep revisiting it every time I begin to even hint at a moment's insecurity."

Brilliant! Once you understand where men are coming from, which I would not have been able to do without the help of "Why He Disappeared," it is very simple!  I have never felt so relaxed around him, he knows this and wants to spend more time with me. His choice!

"Thank you, Evan, for enlightening me, having faith in women, and being honest with what 'is'!!"

The result of giving up the search for "why" is losing the worry, the wringing of the hands, the wondering if he will call, and all the stress and sadness that goes with the worry.

"I feel very fortunate that I gave him a chance and that he's in my life. The best part is that there is NO DRAMA!"

"Why He Disappeared" made me feel like I was in control of my love life and that it was not in control of me. Now I'm VERY happy with myself and my relationship. I can relax and not stress about the future, I'm enjoying the here and now and its so much FUN!

"Now I feel empowered and I am glad to be free of him, to find the one who will love me without question."

I learned, through reading "Why He Disappeared", that because of the fact that he did not commit to me, I really didn't want him back. I realized that I needed to find the man who would love me unconditionally for who I am, not for who he wanted me to be.