FOCUS SINGLES
The time between meeting a cute guy and deciding you're a couple is known as courtship. This is the time that most people screw things up. Should you text him? Should you take down your profile? Should you sleep with him? How can you know if he's going to waste your time like all the rest?
ONLY $27
IN THIS ESSENTIAL Focus Coaching CALL, YOU WILL LEARN:
What to do when you meet a confident, masculine man. Chances are, you've been doing the OPPOSITE for your entire life!
How to apply the concept of mirroring – so you can raise your value in the eyes of men and simultaneously learn not to scare them off.
Why common interests may be attractive but have little to do with determining whether you're compatible with a man.
How to distinguish the kind of man who is a good fit for you – based on your personality, his personality and his efforts during courtship.
GET THE ENTIRE FOCUS
COACHING Bundle FOR $297
Frustrated by dating? Confused by men? Unsure of what you can do differently to attract an attractive commitment-oriented man?
You can now get the entire FOCUS Coaching bundle – 18 hour-long recorded coaching sessions with live Q&A – for nearly 40% off regular prices.
In seconds, you'll be able to answer all your lingering questions and get the insight and confidence you need to create a happy, healthy, relationship.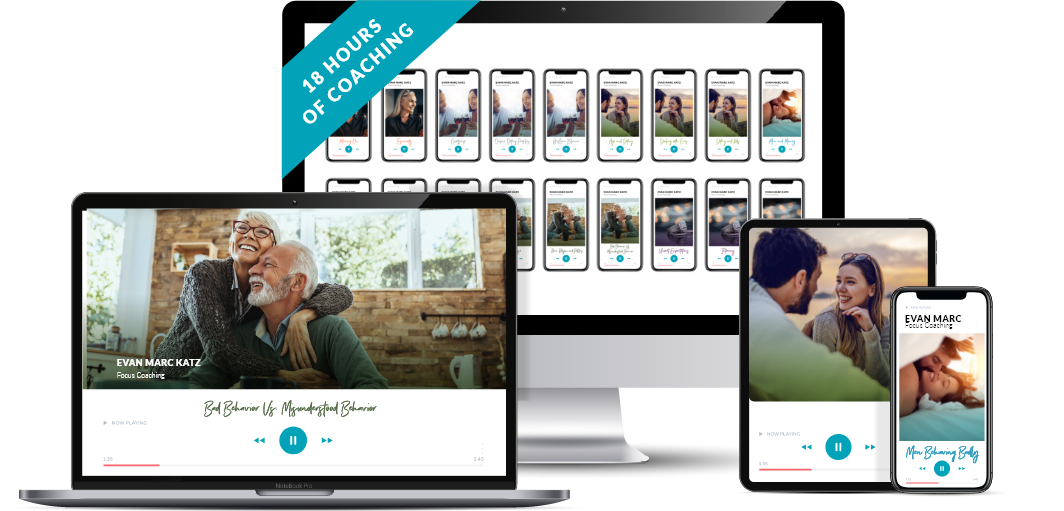 $486 VALUE
YOURS FOR Only $297!
(SAVE $189!)