[i4w_onlyfor tagid='604,330,368,622,368′]
---
Too Much of a Good Thing: How Your Work Strengths Are Your Relationship Weaknesses
Live speaking is one of my favorite things to do, but since it's not part of my daily business, I don't get many chances to indulge that part of me. That's why I'm excited to share this rare footage from Marni Battista's "Ignite Your Life" event in 2014.
Stick around for the full 80 minutes to learn why the dating pool is smaller for smart women, why chemistry hasn't led you into lasting love, as well as the two best predictors of a happy marriage. Some of this stuff is in Love U, so this speech
should be a great introductory taste of what's to follow…
Why He Disappeared
The Smart, Strong, Successful Woman's Guide to Understanding Men and Keeping the Right One Hooked Forever
Your last breakup caused months of painful second-guessing. Why did he pull away? What did I do wrong? Can I get him back? What do I do now? How can I make sure this doesn't happen again? The reason you struggle to answer those questions
is simple: you're not a man. Therefore, you've never fully understood what your ex was thinking when he was dating you. In my bestselling eBook, "Why He Disappeared", I answer every single one of your lingering questions about men.
Soon, you'll understand why some men don't want to go out with you, why others will sleep with you without committing, and why your boyfriend might not want to be your husband. I will also explain to you, once and for all, how much of the break-up is your responsibility, and how much had to do with the fact that you chose an incompatible partner. If you're sick of being heartbroken and confused, and are ready to finally attract the man of
your dreams, "Why He Disappeared" is a must-read.
FOCUS Coaching Calls
Moving On
Unmet Expectations
Men and Money
How to Make Him Fall In Love With You
What Men Want
[i4w_onlyfor3 tagid='4300,920,558′]
2 Marathon Coaching Sessions
These marathon sessions are lengthy Q&As designed to answer every single question you have about Love U. Sex. Intimacy. Meeting Men. Marriage. You name it, I've got you covered. In the last marathon call I did for Love U members, I was on the phone for over THREE hours.
Click below to listen, take notes, and supercharge your love life.
Marathon Coaching Call 1
Marathon Coaching Call 2
[/i4w_onlyfor3]
[i4w_onlyfor4 tagid='330,368,604,622′]
Why the Men You Want Aren't Chasing After You.
A Bonus Bonus! ( I couldn't resist throwing in more unadvertised goodie. Enjoy!) A really fun hour-long interview with love expert Kavita J. Patel. Four minutes into the call, I reveal something personal that I usually don't talk about publicly. I guess
certain interviewers just bring that side out of me. During the duration of the call, we will also get into these juicy topics:
Why women are typically attracted to the men that never want to commit.
The truth of whether instant chemistry is a sign of long-term compatibility or it's actually fooling you.
The reason we often feel uninspired by the men that are good for us.
Honestly, you don't want to miss this, if only to get to the love challenge from me at the end of the call.
[/i4w_onlyfor4] [ELSE_onlyfor]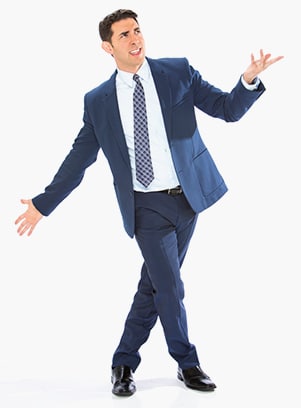 Don't get all twisted!
The page you're trying to reach is for a different level of Love U membership, so I'm sorry, but you can't see it right now.
If you think you've reached this page in error or want to discuss upgrading your account, please click here to contact Love U support.
[/ELSE_onlyfor][/i4w_onlyfor]