I am so excited, I don't know where to begin.
So let's start at the end.
You are going to have an AMAZING time on this trip.
You are going to connect with me and 11 other smart, strong, successful women.
You are going to stay in a five-star hotel known for its attention to detail and service.
You are going to get some well-needed (and much deserved) rest and relaxation.
You are going to receive some advanced relationship coaching from me.
You are going to meet (and fall in love with) my wife – who not only inspires my teachings, but also planned this entire retreat.
You are going to eat, drink, be merry, and feel an unparalleled sense of connection and confidence after three days in Los Angeles with me and your Love U sisters.
Check out what these women had to say about spending a weekend at the Four Seasons with me and my wife: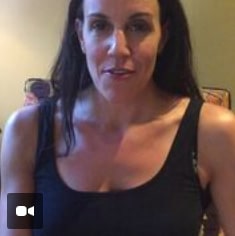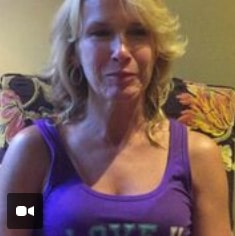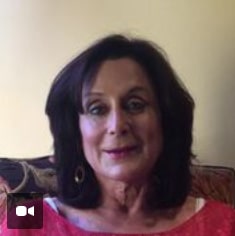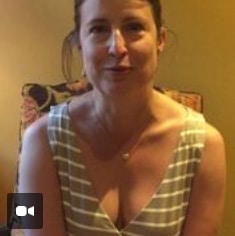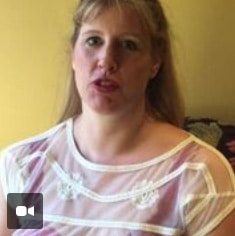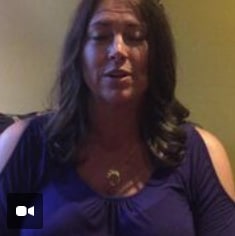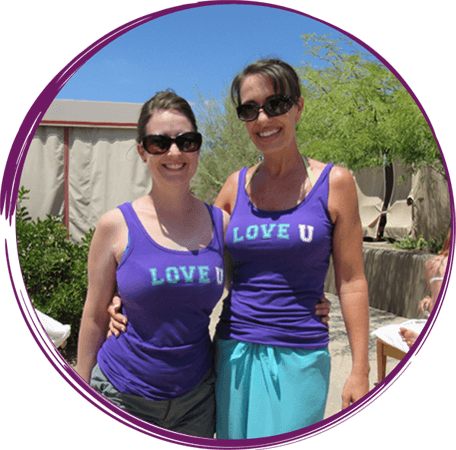 I've created for you the perfect event based on your needs, wishes and budget.
Here's the deal:
What:
Love U Retreat - 12 smart, strong, successful women, hand-selected for a luxurious three-day weekend of fun, food, friendship and female empowerment.
When:
Our March and May retreats have sold out!
First, you'll enter here. Pretty standard fancy hotel fare.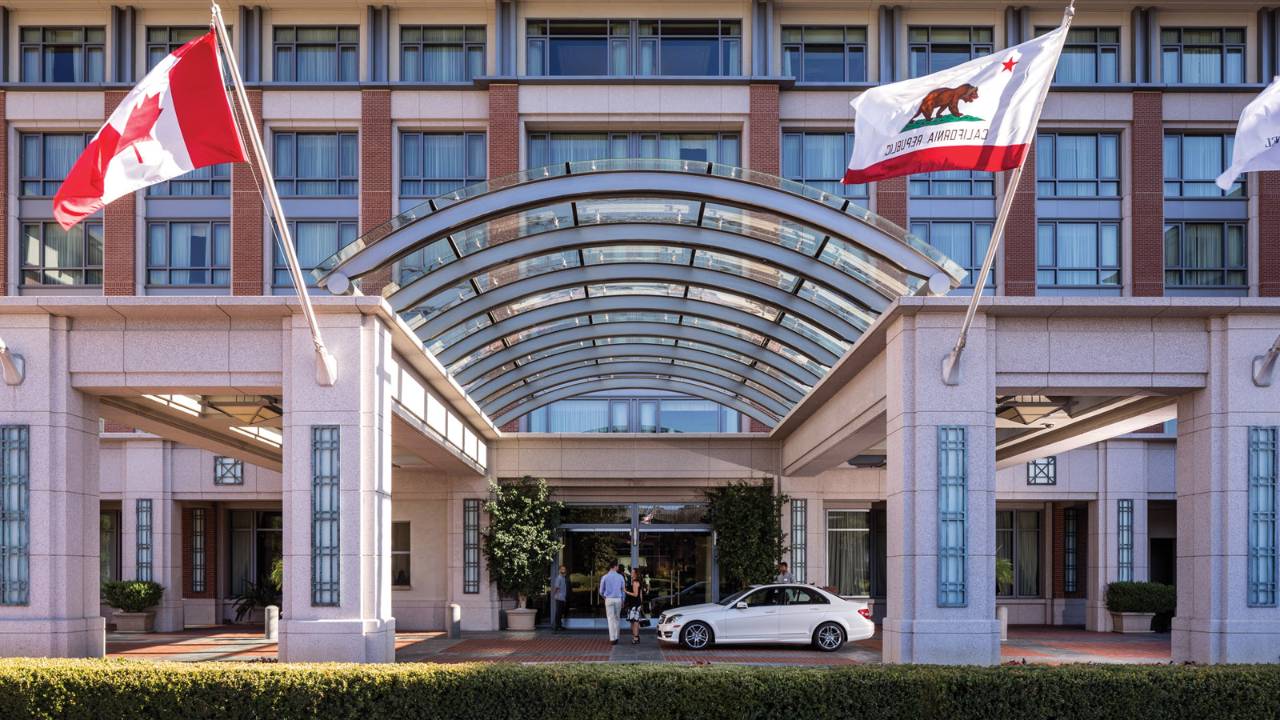 But just wait: look what happens when you get inside... (cue string section). It's magical!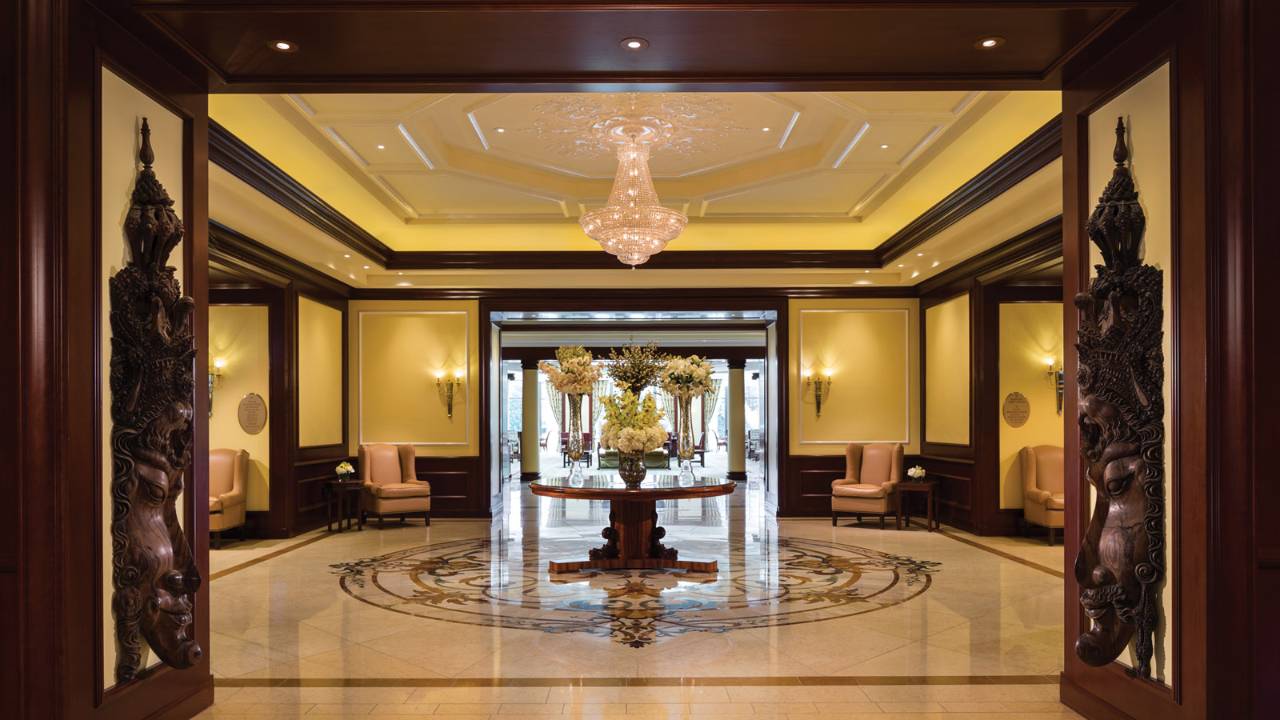 (Yes, this looks a lot like my foyer at home, but I don't mind that the Four Seasons copied me.)
Anyway, after you get settled, we're going to do a meet and greet here: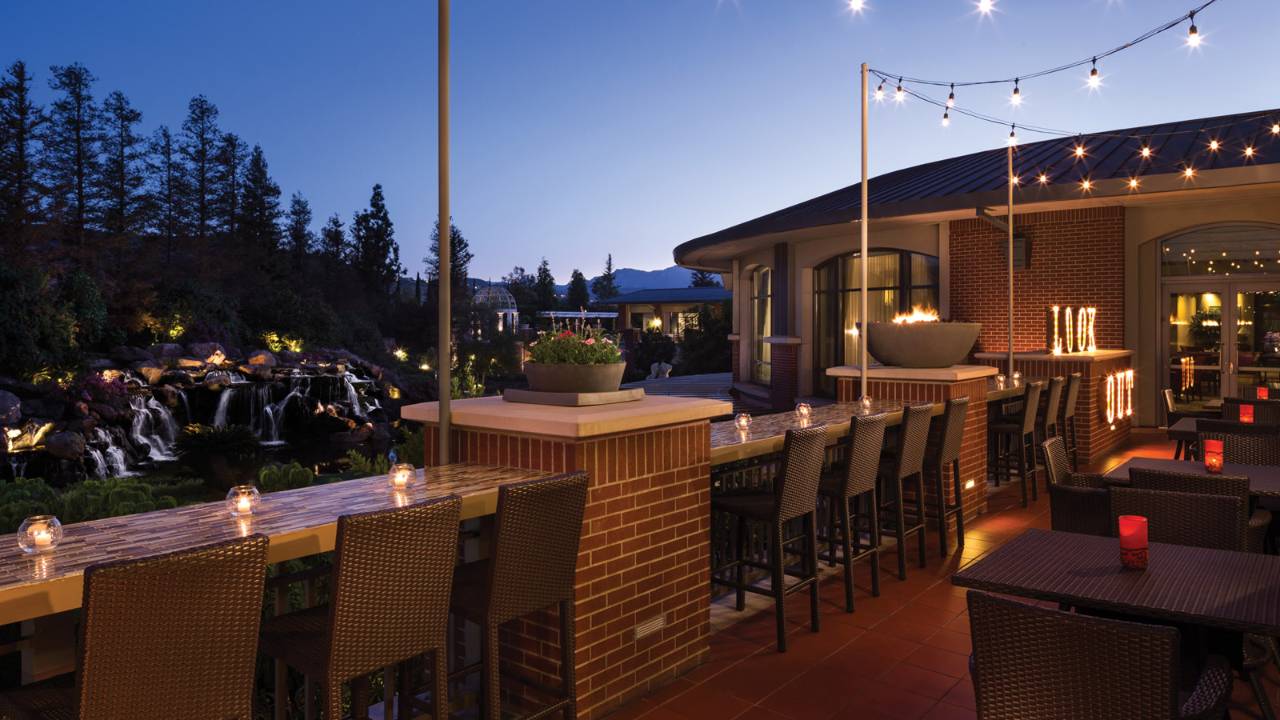 Technically, this will be to get your name tags, make formal introductions and share some hugs, But we're also going to do some deep group coaching to set your intentions for the weekend.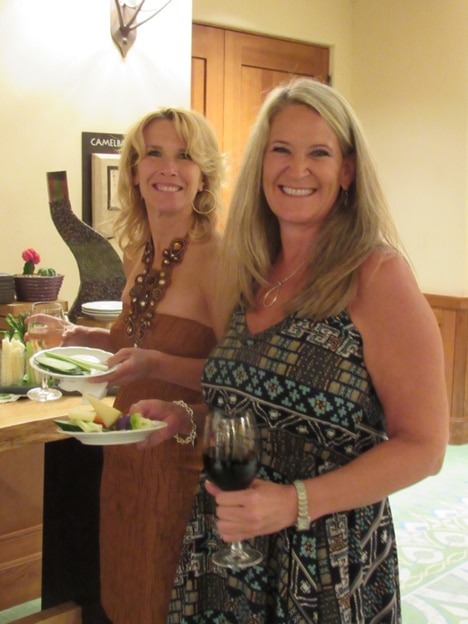 Then, it's dinner time. The first night, we'll go for California cuisine at the Lobby Lounge.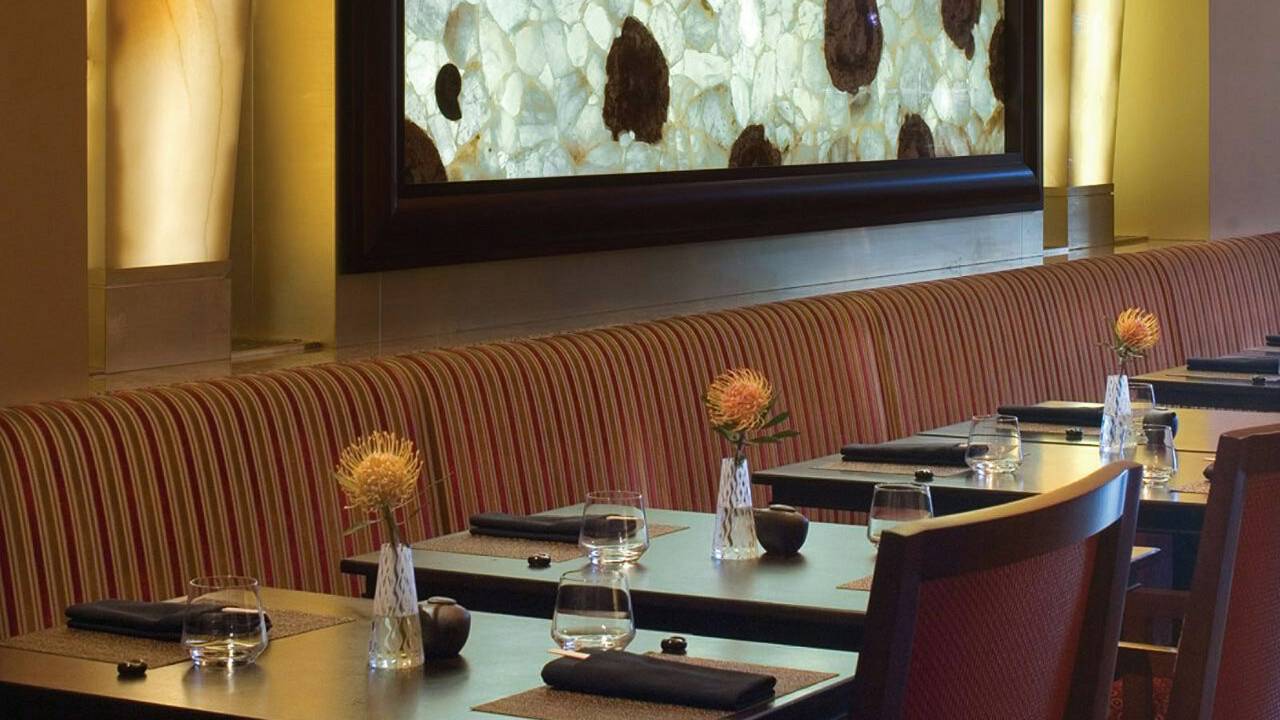 After dinner, I can pretty much guarantee that my extroverted wife and I will be up late — but whenever you need to get some rest for your big Love U coaching day, you can return to a room that looks like this: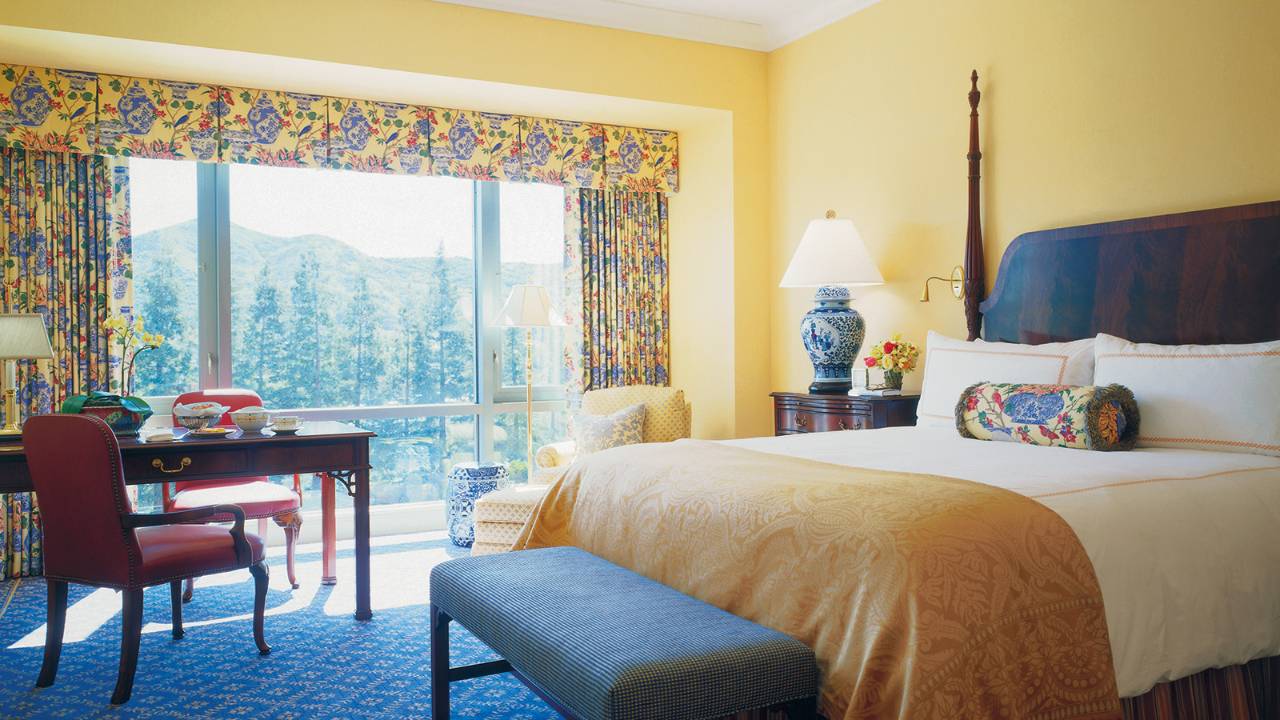 The next morning, grab a healthy breakfast with your new Love U friends...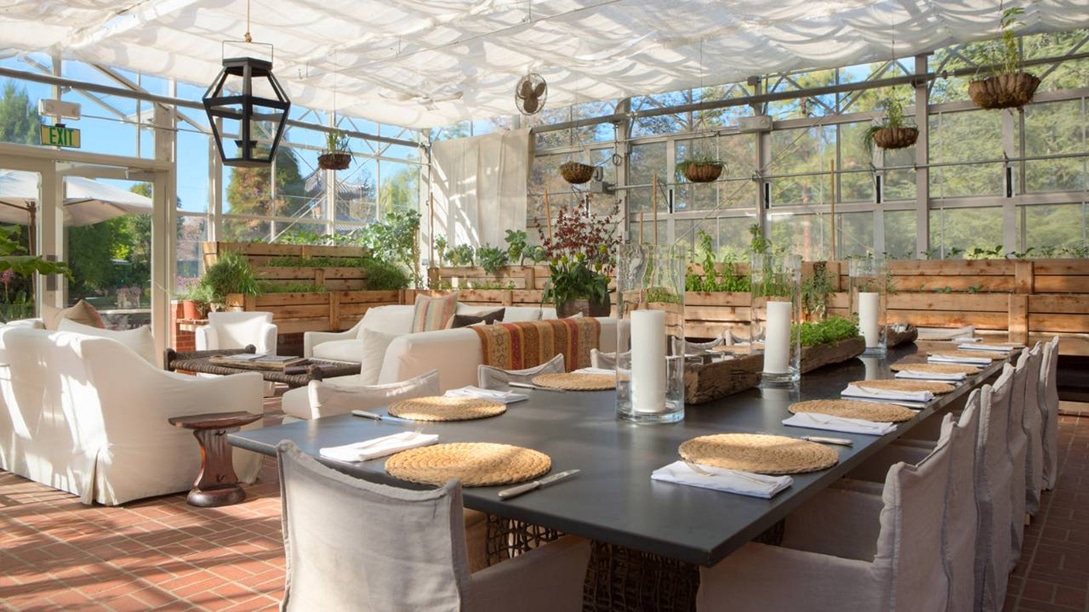 Then we'll get together for our group coaching session. I've got some powerful new material that I haven't shared with anybody yet, and I want you to be the first to see it.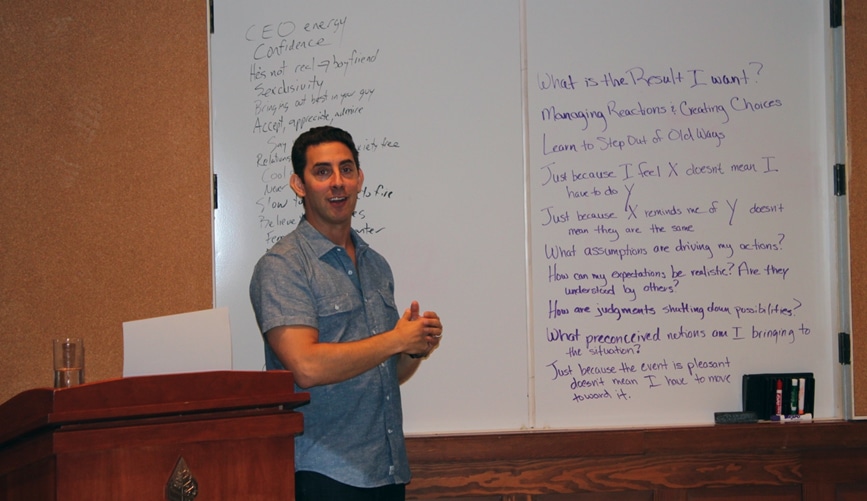 After Saturday morning coaching, get ready for lunch at a cooking class at the famous Four Seasons Wellness Center.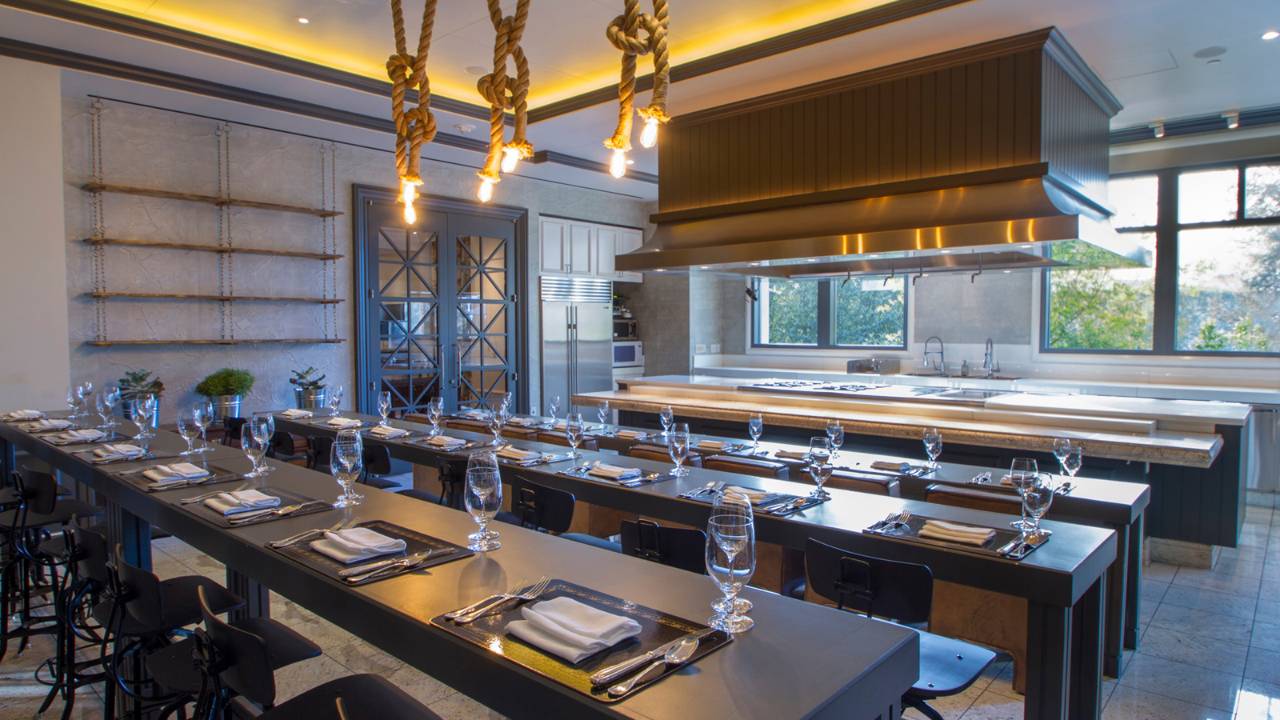 I've done cooking classes on my retreats before. They are not only healthy and tasty, but a few drinks make them incredibly fun!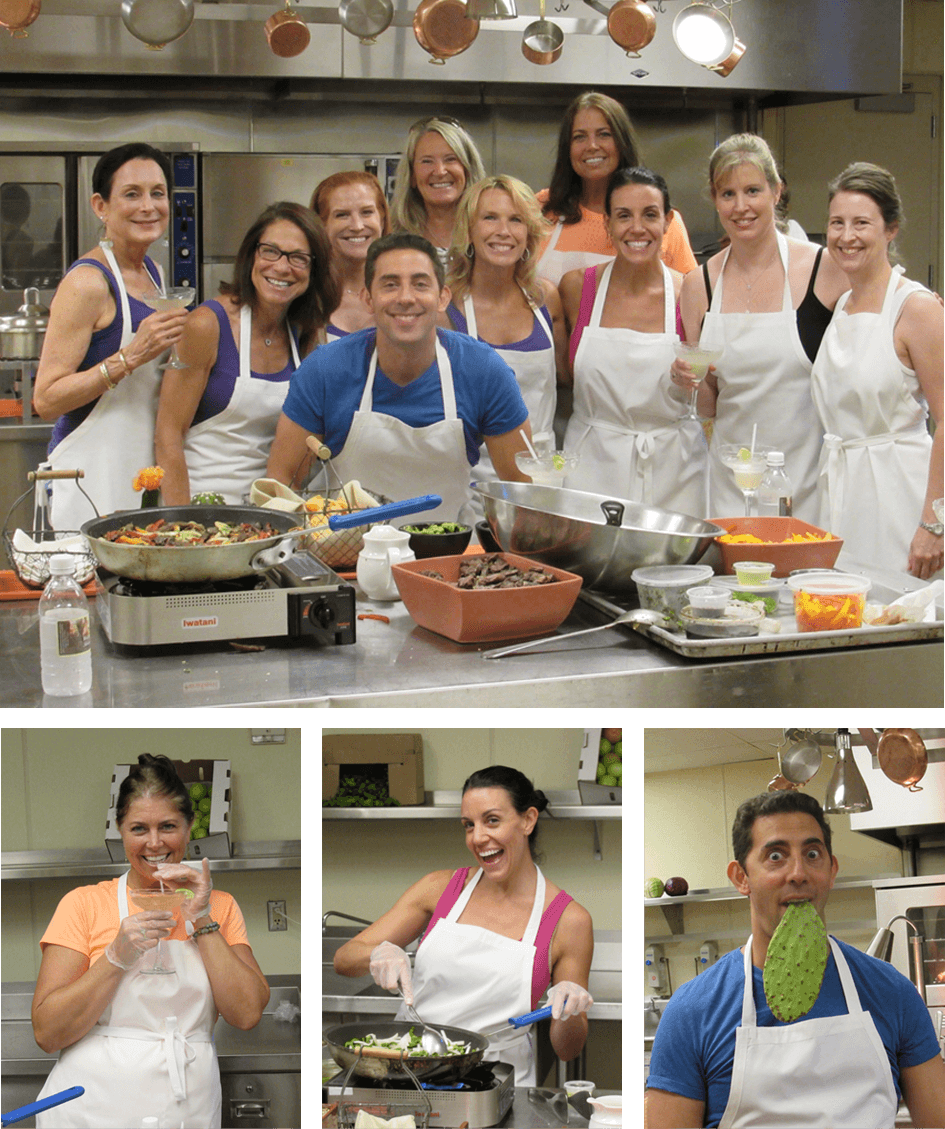 After lunch, you'll have 4 hours of group and individual coaching with me and 11 other women who are on the same path to love as you are.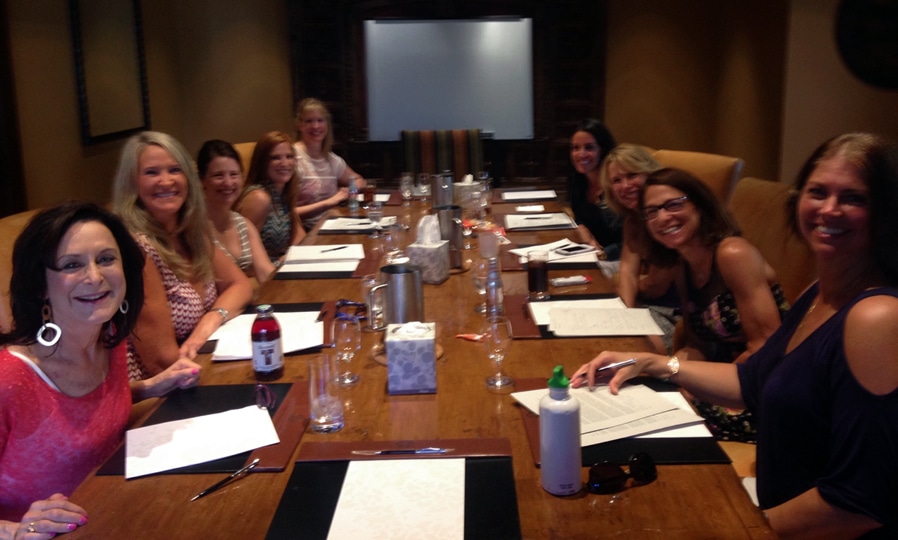 Later, we'll head to Onyx for Japanese food, dressed to impress (no one but yourself — this is Love U!) for our big Saturday night dinner, complete with wine.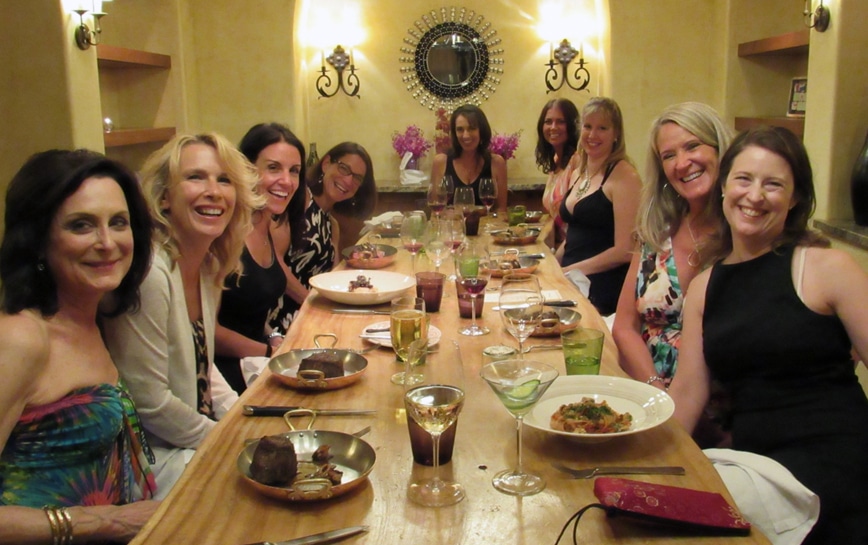 I guarantee a long and leisurely night of laughs, intimate conversation, and authentic connection.

(Don't worry — my wife took the picture!)
Sunday is your day. Sleep in. Book yourself an appointment at their legendary spa: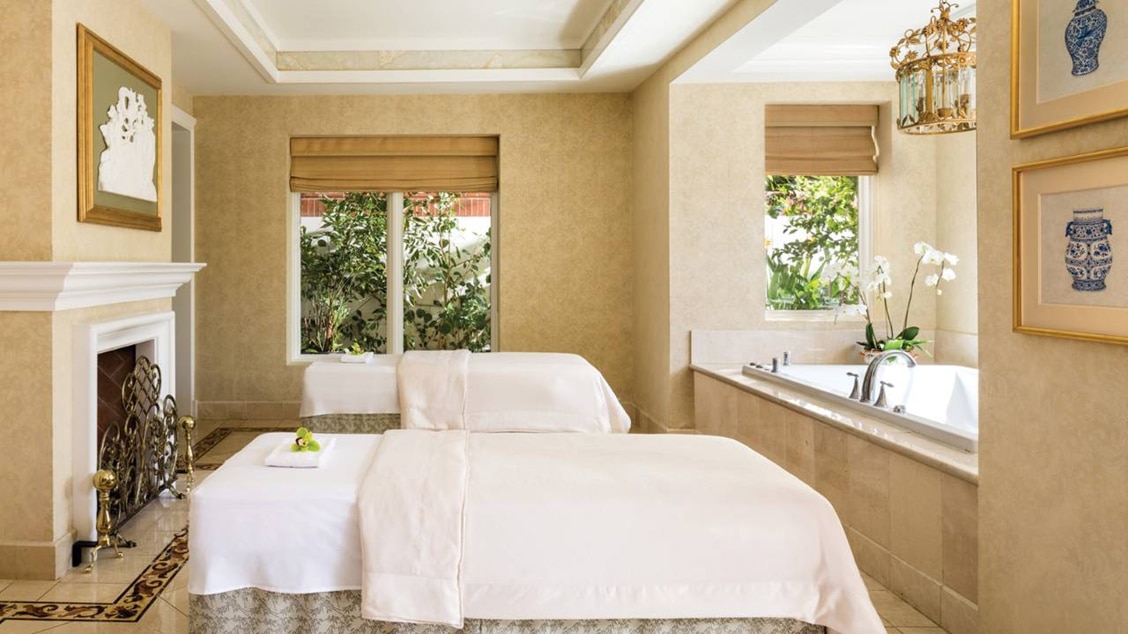 After you've gotten your massage on, join me for a lavish champagne breakfast.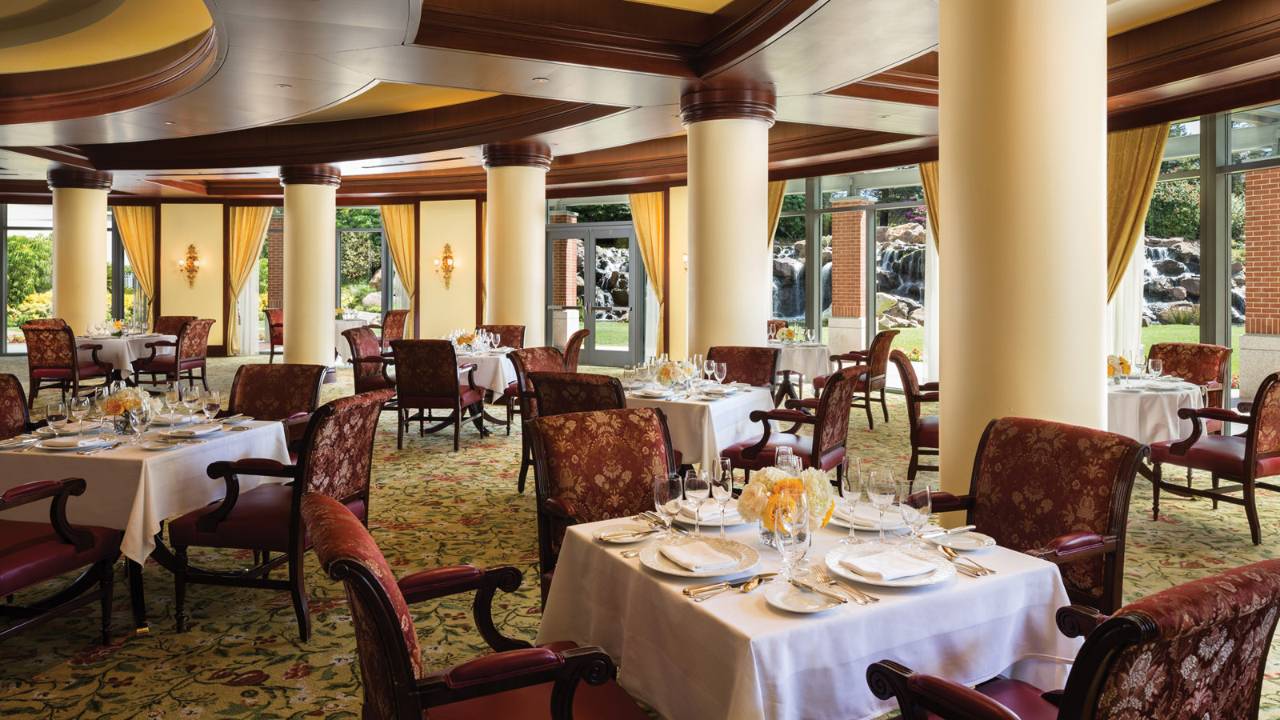 After breakfast, you're free to do as you please.
You'll probably find me and my wife lounging around over here.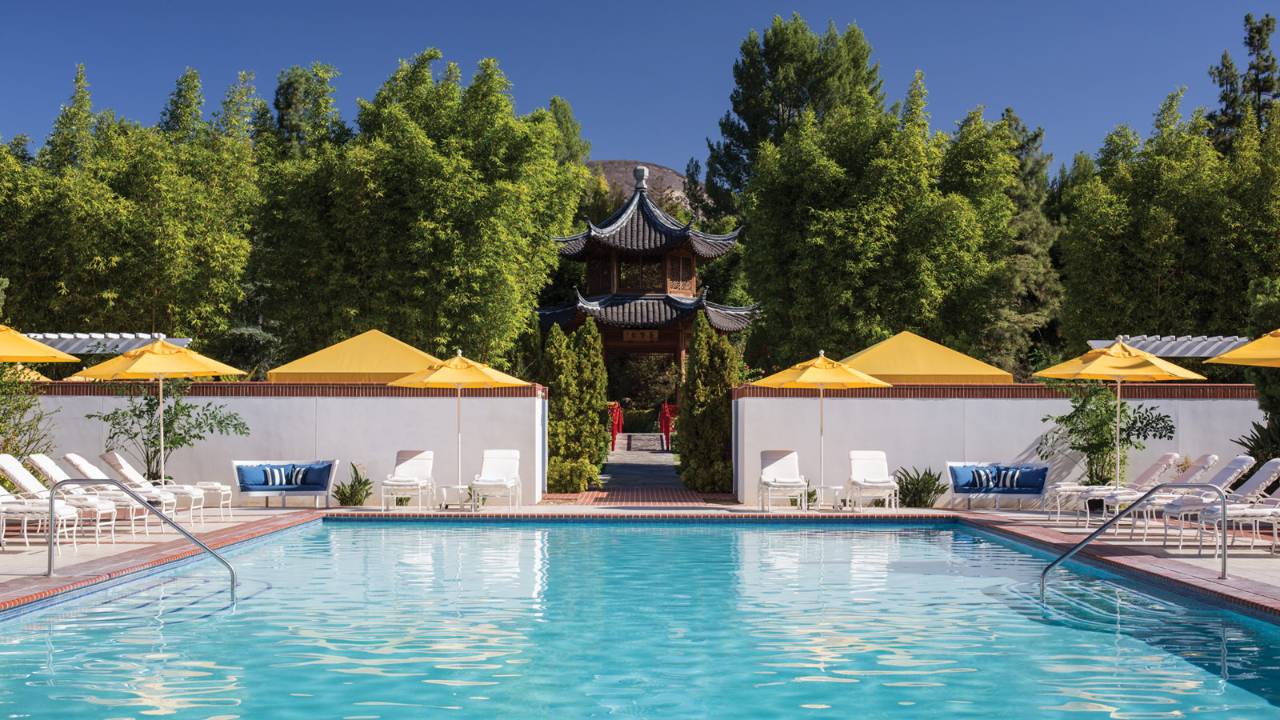 They call it the Serenity Pool. Not to be confused with this alternative, the Spa Pool.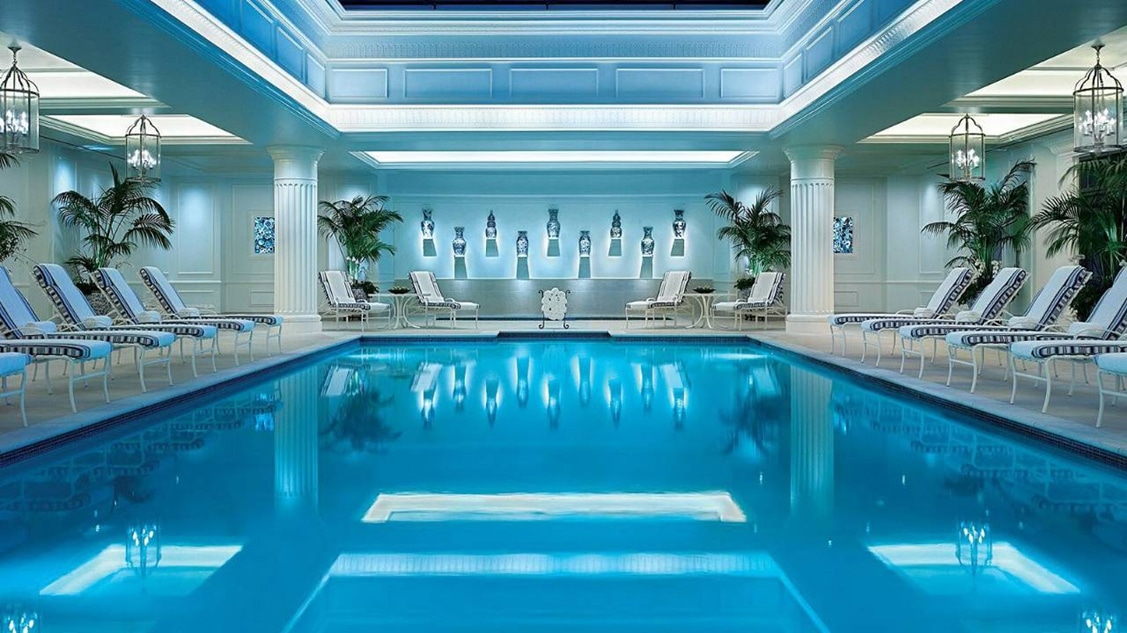 Either one looks like it should suffice, no?
For the rest of the day, I'm going to rent out a Love U Retreat cabana — a spot where you can come and go as you please and know that your new friends will be there to put on your sunscreen, watch your purse, or lend an ear. Who knows? We may even indulge in some "power posing."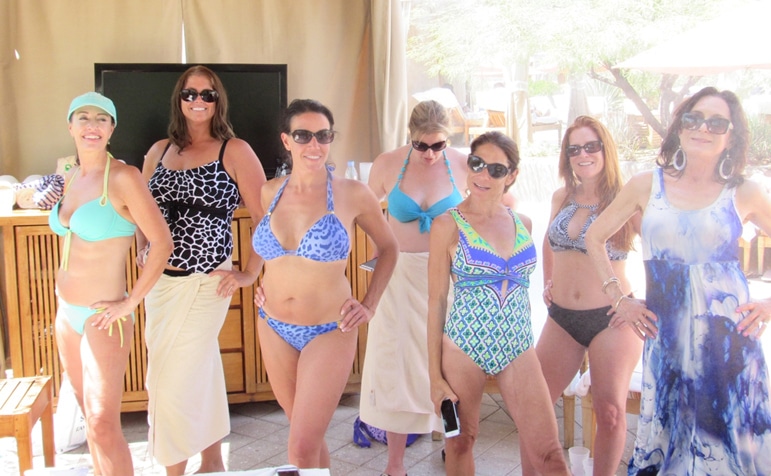 (This is not mandatory. Smart, strong, successful women do whatever they want!)
We'll also continue our coaching, informally, during lunchtime. Any questions left unresolved from the previous days can be addressed here.
While checkout is technically 12pm, the cabana is ours all day until 5pm.

If you have luggage, you can leave it with the bellman. If you want to use the fitness center to shower and change before your flights, you can do so as well.

Come back out to the cabana, take photos, exchange numbers, and hug everyone goodbye, rested, confident, and feeling more powerful and rejuvenated than ever.

If the photos above aren't enough to illustrate why the Love U Retreat is the right move right now, here's what some other smart, strong, successful women had to say:
I have talked with other coaches who host retreats in the $6000-$10,000 range.
But since I want to make this as affordable as possible, while, at the same time, putting together a high-class, life-changing experience, this Love U Retreat will not cost $10,000.
Nor will it cost $8000.
Or $6000.
To join me and 11 other women who want the ultimate in fun, food, friendship, and feminine empowerment, you only have to invest:
THIS RETREAT IS SOLD OUT
$4495
Remember, I'm hosting you to an intimate event at the luxurious Four Seasons, Westlake Village, covering two nights at the hotel, plus all food, beverage and snacks while you're there, introducing you to new friends, laughing by the pool, and teaching you everything I know about how to choose a husband and maintain a happy, healthy, long-term relationship.
Why act now?
Because I'm only taking 12 women on this adventure with me.
Because it's an incredible deal for a fun, life-changing event.
Because prices go up to $3995 on April 15, and $4495 on May 15.
If you're going to take the plunge, you might as well save $1000!
Click here to be added to the waitlist for an upcoming Love U Retreat.
Wait, what? An application? After all that build-up?
Yes. And here's the reason why:
I've hosted three live events before. I've noticed that there's a delicate interpersonal dynamic that must be maintained. Kind of like a dinner party, except everyone brings her emotional baggage to the table. In short, one ill-fitting guest impacts the entire group.
So, since I want to ensure the highest quality experience for you, attendance for all 12 women at the Love U Retreat is by application only. It may be annoying now, but you'll thank me when you see how incredible the women who attend are!
When the time comes, slots are first-come, first-served and will book fast, so click below to join our waitlist.
When you're done, and we are near another retreat, I will evaluate your application and my assistant will set up a time for us to talk. If we both feel this is the right fit, you can secure your slot with a deposit at the end of our call.
Thanks again for reading this long page and taking the bold step to join me, my wife, and 11 will-not-settle, will-not-fail women here in Los Angeles.
I can't wait to hear your story, meet you in person, and show you how to create a love that lasts a lifetime.
Wouldn't it be great if your next set of pictures from The Four Seasons looked like this?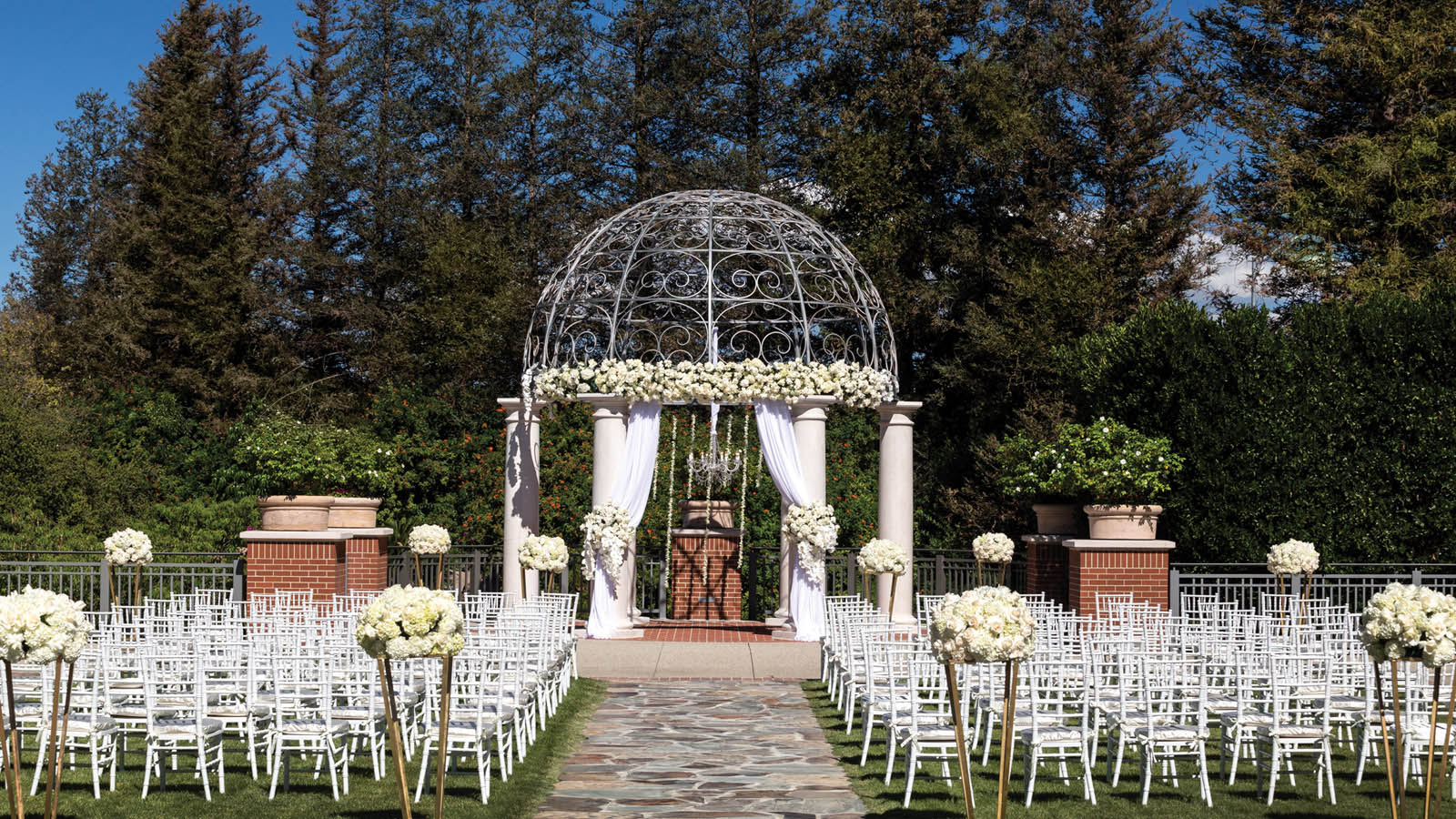 Remember, here's what you get at the Love U Retreat: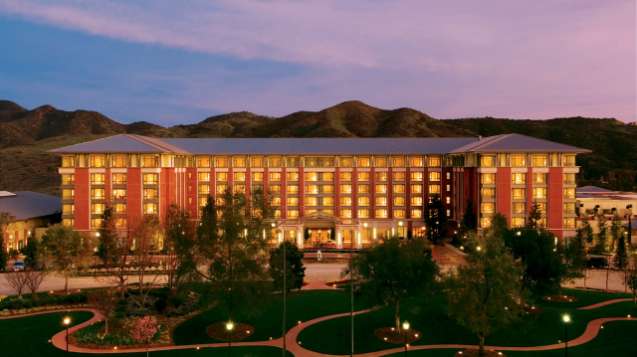 Lodging:
Four Seasons Westlake Village
2 Dole Drive
Westlake Village, CA 91362
Friday and Saturday night's lodging, including taxes and fees, is included.
Meals:
All meals included through Sunday breakfast.
Timing:
Times and dates to be announced.
Closest airport:
Bob Hope Airport – (BUR) – 32 miles, takes about 45-60 minutes, depending on traffic. Los Angeles International – (LAX) – 39 miles, takes 60-90 minutes, depending on traffic.
Shuttle service:
Parking:
If you drive to the Four Seasons, parking costs $21/day or $32/day for valet.
*The Love U Retreat does not include airfare/transportation to get to Los Angeles
Cost:
When you book before...
April 15, 2018: Your investment is $3495
May 15, 2018: Your investment is $3995
After May 15, 2018: Your investment is $4495
Deposit is $2000