Does Feminism Mean That You Shouldn't Want A Man?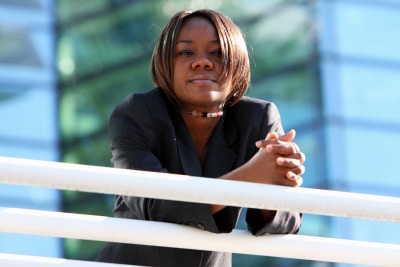 I thought this Modern Love piece from the New York Times was a really well-written, reflective piece about how one can be a feminist and still want to have a man.
Says the author, Alexandra Franklin, a sophomore at the University of Alabama, "I don't mind being a part of a whole when Dan is the other part. I don't feel like less of a feminist, or less of a person, or less in any way. I feel more complete, but not necessarily because of him; it is just because I have found a friend who makes me laugh and also happens to love me even when I'm not very lovable."
This is great wisdom about what's important in relationships. In laying herself bare, the author also briefly touches on how difficult it must have been to date her. Her fierce independence. Her ambivalence. Her intensity. Her work ethic. Her preference to join the Peace Corps and not have kids for a long, long time. Her bulimia and anorexia.
And that's the thing that often gets swept under the rug by smart, driven, successful, women… There's no crime in being any of those things, but there is very much a tradeoff for men who choose them. Most men choose to opt out because while the relationship is invariably interesting and challenging, it's also tiring and difficult. The author seems to own this and is appreciative of her very patient boyfriend. (By the way, this is not a gender-based observation about smart, driven, successful people – there's a similarly HUGE tradeoff for dating the alpha men of the world).
DO YOU WANT TO FIX YOUR BROKEN MAN-PICKER?
The question I have is whether you own your flaws or you expect men to not be bothered by them at all?
Personally, once I owned my flaws, I found the humility necessary to be a good husband. It's a great improvement on thinking how lucky anyone would be to marry me, dontcha think?
DO YOU WANT TO FIX YOUR BROKEN MAN-PICKER?