How Your Bedroom's Decor May Be Secretly Sabotaging Your Love Life – An Interview with Bumi Lauren Kristen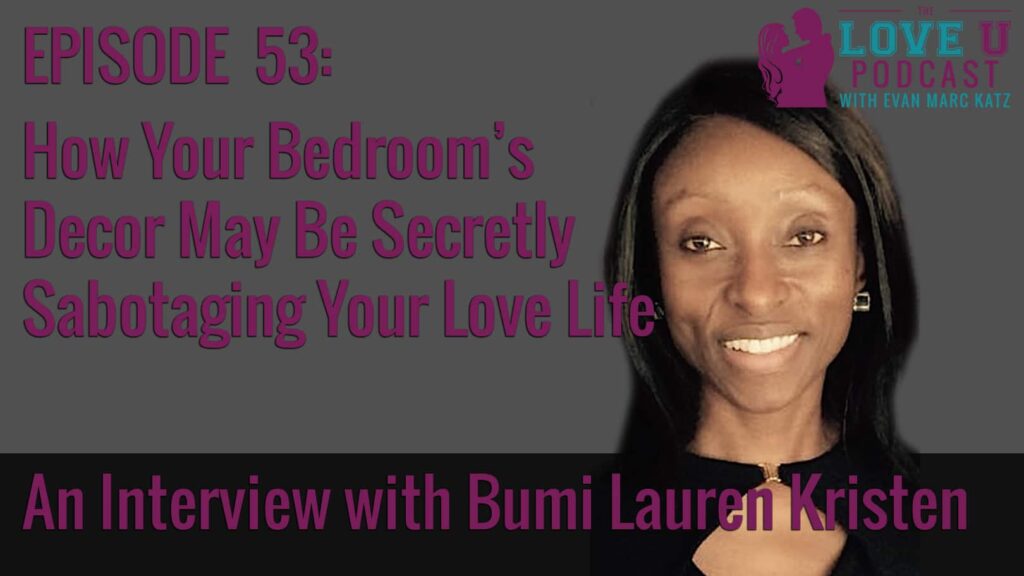 Does your bedroom impact the way men see you? Does your decor affect the way you feel at home. Bumi Lauren Kristen is a licensed architect, interior designer, and pioneer in design psychology who helps women rekindle the romance at home. Definitely take a listen to this special Love U Podcast interview and see if your decor needs a make over.
Click here to enjoy Bumi's free webinar on redesigning your room.
Want to be a guest on the Love U Podcast? Click here to ask a question. 
Podcast: Play in new window | Download
Subscribe: Apple Podcasts | Android | RSS