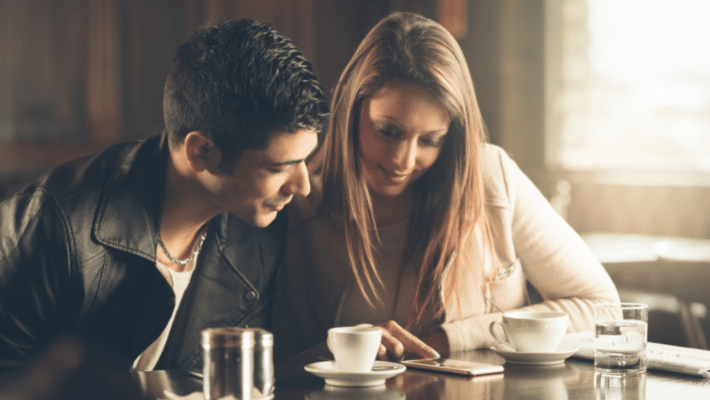 It occured to me this morning that the only women I stayed friends with in my years of online dating were those who I'd hooked up with while we were dating.
That sounds worse than it is, so let me explain.
A client was telling me this morning that she went on a first date, and while she thought he was a nice guy, she just wanted to keep him in her life as a "music friend". Instantly, I knew that this was not going to happen. And I started thinking about it and wondering why that is.
I mean, it's easy to say "I have enough friends". It may be true, but it's more likely that it's the rejection talking. And I think that's the crux of it. Men (and women) do not want a constant reminder of their rejection when hanging out with so-called "friends". If I went on one date with a woman, and she thought I was nice, but wasn't attracted to me, that would probably hurt. And since there isn't that much of an investment in the "friendship" after only one date, it wouldn't make sense to put in the time to truly turn that woman into a "friend".
Conversely, if I've gone out with someone three or four times over a month – which probably means we've seen each other naked – it's more likely that I'll see her as a true friend – even if we're not long-term compatible. Whether she breaks it off with me, or I break it off with her, I'll be much more comfortable catching a movie with her down the road. Not because we were intimate, but because we had time to build a real relationship. Time + sharing + trust = relationship. And if you're trying to turn a nice, bland, Starbucks date into a friend, that's probably not gonna work. If that guy does stick around, it's because he's hoping you'll change your mind about him. Then he'll be that frustrated guy in the "friend zone" who has a crush on you but doesn't let on until it's entirely inappropriate (see: any 80's teen movie).
DO YOU WANT TO FIX YOUR BROKEN MAN-PICKER?
To clarify my intentions, I never kept my women friends around to potentially go back to them as booty calls (which is a pretty common technique). It's more that I tend to think highly of those I've dated and don't see why we couldn't at least remain "friendly", if not friends. Luckily, I've found a number of women who agreed with me – although we both taper off our friendship when we're in relationships. Again, I don't think that's about sex, but about need. Hell, my guy friends are just as distant once they're taken as well…
Anyway, while I don't know mean this as serious "advice", if you want to keep a man/woman as a friend, you better be willing to go out with them at least a few times. Otherwise, they've got no incentive to stick around in the future.
DO YOU WANT TO FIX YOUR BROKEN MAN-PICKER?