The Worst Dating Advice From a Dating Expert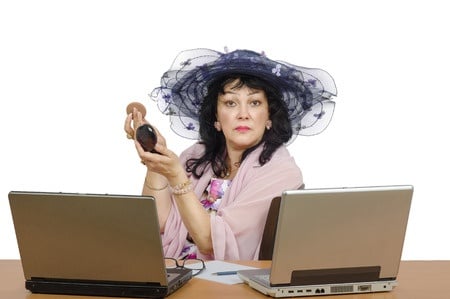 God, I hate people who give advice. They're so smug. So opinionated. So unqualified. So wrong!
I'm sure that's what many people think about me, and that's certainly what I think about Charly Lester, London-based "blogger, journalist, dating expert," and Huffington Post contributor. I don't know Ms. Lester and I'm sure she's a nice person who feels strongly about what she writes. I also know that anyone can call herself a dating expert and write a listicle for the HuffingtonPost, so I can't get too bent out of shape.
The truth about dating experts is that we're all self-proclaimed. Everyone with an opinion and a keyboard can do this job. But that's why there's a responsibility to do it well. And most of my peers do – we tend to agree on 90% of all advice – even if we have different ways of saying things.
But when I read a piece that says that GOOD advice is BAD advice, I have to call it out, if only for the sake of helping some innocent person who may believe in the author's expertise. Here's some good advice that the author thinks is bad:
1) Put A Lot of Time Into Your Online Dating Profile
I created e-Cyrano online dating profile writing in 2003 and have helped thousands of people write better profiles that attract quality partners. We're literally saving lives out there, just through the power of words. So when I hear this, "Singletons don't have time to trawl through detailed online profiles," I will acknowledge that people are certainly as shallow as ever before, busy as ever before, and lazy as ever before. I will acknowledge the vast popularity and staying power of Tinder and texting. At the same time, if you've ever been on a dating site and seen two identical twins – one of whom had a GREAT profile and the other one who gave you virtually no information, who would you write to first? I think it's obvious that, for people of any depth, yes, they have to like your photo, but they actually care what you have to say, too.
2) Improve Yourself
Again, the author is suggesting that this is bad advice. Okay, let's tell men who write to women 30 years younger to keep doing it. Tell men who send dick pics to keep doing it. Tell men who only contact you for booty calls to keep doing it. Tell men who don't pay for dates to keep doing it. Tell men who only communicate by text and never plan in advance to keep doing it. "You shouldn't have to change yourself in order to bag him or her" is the worst piece of advice ever given, in that it validates ANY advice whatsoever. Methinks the author only feels that SHE shouldn't have to change, but she'd be very happy if MEN changed on her behalf.
3) Get to Know Someone First
This is when my head started to explode. Quick, let's sum up why you go on so many bad dates:
You go on Tinder. You swipe right with a bunch of guys based on their photos. They do the same for you. You send one text and meet up for drinks. He's an absolute neanderthal misogynist sexually aggressive douchebag.
You don't think you could have seen that coming if you emailed him for a few days? Or talked on the phone for a half-hour before agreeing to meet him?
The reason you hate dating is not because you're moving too slow, it's because you're moving too FAST. Hell, I did a TED talk about this that will instantly change the way you view online dating and the speed with which you meet.
Watch it and let me know if you still think meeting total strangers ASAP is a great plan.
Again, everyone has the right to offer his or her opinion, but let's not pretend that all opinions are created equal, shall we?