Study Shows Women Are More Likely To Sext Than Men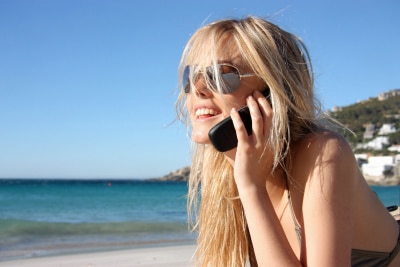 In a new study called "Let My Fingers Do the Talking: Sexting and Infidelity in Cyberspace" by Diane Kholos Wysocki and Cheryl D. Childers reveal that women are more likely to send nude photographs or sexually explicit text messages than men.
About two-thirds of women surveyed sent "sexts" compared with about half of the men.
"Cheating is alive and well, and sexting is on the rise," said Dr. Kholos Wysocki, whose first study of sex on the Internet dates to 1992, back in the dial-up days. "But I don't believe the Internet is causing people to cheat. There seems to be something going on with marriage that's the bigger social issue. Before, people would just get a divorce. For some reason, people are staying and cheating instead."
The study results are base on an online survey of 5,187 adult visitors to the Web site AshleyMadison.com, an "infidelity" service aimed at married men and women, as its basis for analysis. Conducted in 2009, the survey asked 68 questions about users' Internet use, sexual behaviors and demographics.
DO YOU WANT TO FIX YOUR BROKEN MAN-PICKER?
Have you sent explicit photos via text message? Have you cheated on a spouse or carried on a "sexting" affair? Read the full text of the article here and share your experiences in the comments.
DO YOU WANT TO FIX YOUR BROKEN MAN-PICKER?