How to Develop Attraction For The Right Kind of Partner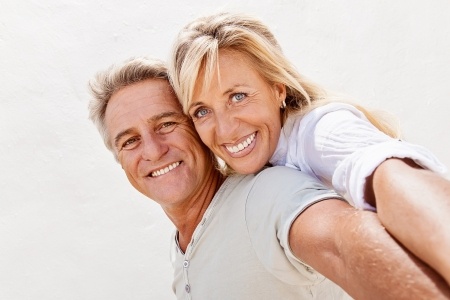 As you probably know, I'm not a psychologist, therapist, MSW, clinical researcher, scientist or PhD. I'm a highly verbal, analytical, flirtatious former screenwriter and early adopter of online dating who parlayed his vast experience as a nice Jewish boy/male slut into a highly unlikely career.
10 years into this gig, I'd like to think I've gone from self-proclaimed authority into actual authority – simply by listening to women, thousands of hours of coaching, and seven years of blogging. Despite all of this, I'll admit, I can be thin-skinned and take special pleasure when my opinions – formed entirely from my own observations – are validated by other authorities.
Which brings me today's post, which I wish I had written myself. Written by Ken Page, L.C.S.W. (more letters I don't have after my name), the article, on Psychology Today, asserts that, when assessing your attraction on a 1-10 scale:

"People who are willing to date in the mid-range are more likely to find real and lasting love. It's not a matter of selling out, because immediate attraction isn't the best forecaster of future passion. Intense attractions blind us to the actual quality of our interaction with others, and to the actual characters of the people we date. Attractions can grow."
Attraction, while necessary, is not the most important quality in a marriage.
Page, like your friendly neighborhood dating coach, is not telling you to go out with someone you're not at all attracted to. If anything, he cautions against the blindness and insecurity of dating someone on the 10 attraction scale and encourages you to take the time to cultivate a greater attraction when there's an initial spark, even if it's not overwhelming. He acknowledges why it's difficult to do so.
"In such cases, it can be difficult to stay; to resist fleeing in search of something more clear-cut. As a result, many potentially wonderful relationships get cut off before ever being given a chance. The truth is that we can deepen our healthy attractions, and we can intensify the passion in those attractions."
Readers in healthy long-term relationships – how attracted were you to your partner at first glance? For me, it was probably about a 7. Higher than some girlfriends, lower than others. But the relationship itself – the thing we have together – is a 10++, which is why I feel so strongly that attraction, while necessary, is not the most important quality in a marriage.
Your thoughts, as always, are appreciated.