Why Doesn't My Boyfriend Tell Me That He Loves Me?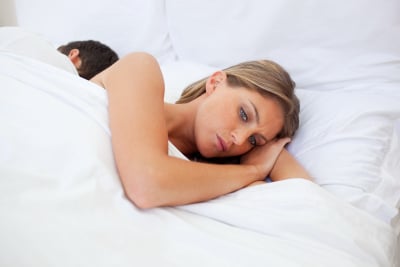 I have been dating a guy for over eight months now. At the start he told me he was looking for a long term relationship.   He has yet to tell me he loves me. For his birthday last month, I signed the card "love". He gave me a thank you card after and signed the card "love". He does talk about me being in his life in the future. So why hasn't he told me that he loves me? I thought it was the man who was supposed to tell the woman first.
Sabella
Dear Sabella,
This reminds me of my list of 10 Secrets About Men:
Saying "I love you" is a major step in a man's life. That's why we wait for you to take that step first.
Yes, it's a joke, but like most jokes, it's wrapped in a great deal of truth. So why would a guy not say that he loves you?
Let me count the ways:
1) He's not expressive. Men aren't taught to share their feelings, blahblahblah. Do you buy this for even a second? I don't. Everybody knows that women want to hear "I love you." So what the hell is they guy waiting for? Armageddon?
2) The Chump Problem, My Why You're Still Single co-author, Linda Holmes, nailed this one in our 2006 book. Essentially, by saying "I love you" first, you're risking that your partner will not reciprocate, thus making you feel like somewhat of a chump. You, Sabella, took the risk, and here you are asking this question. He, on the other hand, already KNOWS you love him, which is why he's not risking anything by reciprocating. This leads us to the unfortunate conclusion that:
3) He doesn't love you. Or perhaps he's not sure if he loves you. Either way, at this point, your feelings are stronger than his. This has to sting a little bit, but that's the risk you take when you declare your love first.
Then again, that's the risk anyone takes when taking any bold action. A guy can go to a bar and gawk at cute girls, but until he risks being rejected and feeling foolish, nothing's gonna happen. High risk, high reward. That's the stakes of the love game.
So what does this mean for you? Well, first of all, you learned a valuable lesson: it's not the man's job to say, "I love you" first. Especially if he doesn't mean it. After all, it's a bit of a dated cliché that a guy says "I love you" in order to get laid. These days we sleep together way before "I love you." Thus "I love you" instead marks a turning point in the relationship. "Are we serious? Or are we just passing time?" A man who says "I love you," willingly!, is indicating that he's serious about a future. …
Ultimately, Sabella, you can't twist a guy's arm to say those three magic words, nor do you want to. Better for your boyfriend to make a statement by NOT saying it than to tell you what you want to hear. You don't need a false sense of security from a guy who's on the fence. Just know that every month that goes by without a reciprocal "I love you" is another month you're investing in a very risky stock.
Just know that every month that goes by without a reciprocal "I love you" is another month you're investing in a very risky stock.
It's up to you when it's time to sell.