What You Can Learn From a Real-Life "He's Just Not That Into You" Situation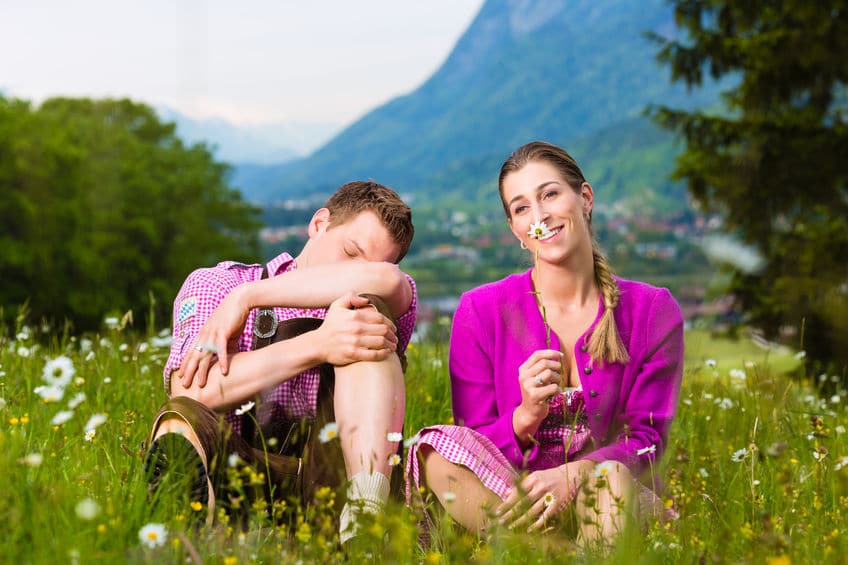 I am 41, divorced with two kids. Three months ago, I met someone, 38, no kids, never been married. We exchanged phone numbers, went out a couple times and ended up having sex on our second date. He has always been upfront with me about not wanting a serious relationship, which I agreed to because frankly, even though I've been divorced for two years I don't feel that I'm ready for that either. He is the first guy that I've dated, let alone had sex with, since the divorce. Things seemed to be going pretty well, we were seeing each other a couple times a week, had a few incidents where I did things he didn't like, one time I went to his house unannounced and he told me to never do that again. So we've had a few conversations about honesty, and about what each of us wants this relationship to be. I thought we came to an agreement, he told me he has gone out with other women since I came along and that he wouldn't mind if I dated other people. He says he hasn't had sex with anyone else, and if he did he would tell me and break it off with me. And he would expect me to do the same.
The last time I saw him was on a Wednesday almost two weeks ago, I called him the following Saturday at 10 p.m. and he was at a party, said he would call me later. Well, he did call at 4 a.m. and left me a voicemail saying he was sorry he didn't call earlier, that he would've invited me but I wouldn't have had any fun because it was mostly a bunch of guys.
So on Monday I sent him a text asking what he was doing, and he never responded. By Thursday (a week since I'd seen him last) he still hadn't called so I called him and he did the 'answer the phone and hang it up to make it look like a dropped call' game twice before he finally answered the third time. When he did answer he was pretty rude, said I read too much into things, that he's been busy and that's the only reason he hasn't called me. I asked him if he was seeing someone else and he said no. I told him that he could've at least had the courtesy to take two minutes out of his suddenly busy life to call me to say he wouldn't be available due to being busy. (I don't know what is keeping him busy, he never elaborated.) He did agree that he was pretty inconsiderate of my feelings, but never said anything about calling me again or anything. The conversation ended with me telling him to give me a call when he could find the time.
All I ask for is a little honesty, if he doesn't want to see me anymore for whatever reason, just be a man and end it with a little dignity. Is that too much to ask? It's not like we had only gone out a couple times, we spent a fair amount of time with each other and I thought that if anything else, he would always be a friend. But now I feel like I have to try to avoid him, I told my friend that if he shows up at the bar when we're there I will leave, she says I need to just hold my head up and pretend I'm not hurt if I do see him. I guess I just want a little insight into the mind of a 38-year-old man that behaves like a high school kid. It is really frustrating, a setback to the confidence and self esteem that I did have before I met him, which wasn't much to begin with. I see now that he was only using me for sex, that he either met someone else or is just done with me. I would be curious to know how many other women my age have been in situations like this. It makes me want to just give up on men altogether.
Charlene
Dear Charlene,
Don't give up on men. But please, for your own sake, read this very closely. Maybe print it up and put it on your bathroom mirror, where you can practice smiling in spite of what you're about to hear.
Ready?
Okay.
He's just not that into you.
But you already knew that. So let me continue with something that might not be as obvious….
Men do what they want. Unless they have a gun to their head or are trapped under a fallen boulder, they're going to call you if they want to call you, and treat you well if they want to treat you well, and commit to you if they want to commit to you. This is the entire premise of He's Just Not That Into You in 50 words.
Thus, if a man is not treating you the way you want to be treated, you have two choices — stay or go.
But you refuse to go. Instead, you stay and complain about how poorly you're being treated.
Yet you realize that no one can treat you in any way that you don't allow yourself to be treated.
Dump the guy and he can't treat you any way.
Stay with him and he can treat you how he's treating you. Trying to convince him to call you more, care about you more, and see you more is a futile endeavor. You can see this.
And thus, Charlene, despite your good intentions and big heart, you're a classic enabler.
DO YOU WANT TO FIX YOUR BROKEN MAN-PICKER?
You allow him to walk on you and then act surprised when he walks on you.
So here's what I want you to understand:
He WAS honest with you. You are the one who is not being honest with herself.
Sorry if that sounds like a bit of a verbal bitchslap, but the truth hurts.
He TOLD you that he didn't want a relationship. He TOLD you he was seeing other people. He TOLD you not to come over unannounced, and, in not calling for two weeks, he pretty much TOLD you he wasn't interested. You could quibble that it would have been nice for him to call you, or maybe write you a note on letterhead, officially establishing his lack of interest. But is that really necessary? In what culture is "ignoring someone for two weeks" a sign of passion?
As to how you're not being honest with yourself…at the beginning of your question, you wrote that you don't want a serious relationship. And so what did you do? You got attached, you called him, you texted him, you surprised him at his place, you started getting angry when he didn't invite you out. Doesn't exactly sound like the behavior of a woman who is happy as a casual dater, does it? Sounds to me like a woman who has feelings, in spite of the fact that she doesn't want to have feelings.
You know who sounds like the honest casual dater? Him.
For the record, I don't think what he's doing is cool. A very simple conversation could have saved you a lot of pain. But people don't care about others' pain as much as they care about their own pleasure. Which is why he'd rather avoid the uncomfortable break-up conversation and keep texting you at 11pm to ask if he can come over to sleep with you. Asking him to give up this privilege of having a sexual relationship without making any effort is foolish. It would be like expecting a homeless man to give back a $20 bill he found on the street.
Listen, Charlene, your last paragraph smacks of passive victimhood. And all I'm trying to do here is smack you out of it. So please don't get angry with me for merely stating what everyone else can see. Get angry at yourself for allowing this jackass to treat you like crap – and vow to never let it happen again.
DO YOU WANT TO FIX YOUR BROKEN MAN-PICKER?