Does My Ex-Girlfriend Still Want Me Back or Is She Just Using Me?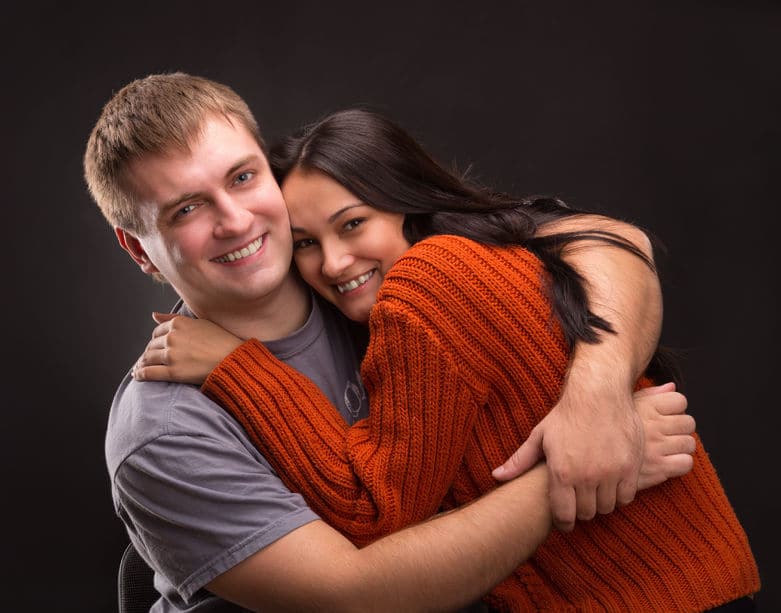 Dear Evan,
My girlfriend and I started dating in August of 2007. We became really close, not just to each other, but to each other's friends and family as well. We talked on the phone at least 4 times a day, and nothing seemed to be holding us back. That was until early June, when she told me didn't want a boyfriend anymore, because she wanted to enjoy her last summer of nursing school without having to "check in" with a boyfriend.
We didn't see each other for a week, then she invited me to her sister's house to watch the College World Series, and when we were leaving, she made out with me. We started seeing each other again, almost every day, and it was as if we were still dating, minus intimacy. We still talk on the phone multiple times a day and go out to parties and events together. We also attend church together every Sunday. She even talks about my future-whether I will be married or have children and whether or not she'll be my wife and their mother. However, still, there's NO intimacy beyond just a kiss on the lips.
To make matters worse, I think she's dating an old boyfriend named Ben. There have been several occasions where I've invited her to attend an event, and she couldn't, only to later to find out that she was out with Ben. Even one of her friends has said she is dating Ben!
I just don't get it….is she dating Ben?   Is she dating me?   Is just playing us both?   Is this the way she is with her close guy friends?   I am so confused.

LJ
If you, dear reader, have ever been this position – wondering where you stand with someone who seems to have feelings with you, but doesn't really act on it – please click here.
Go to Search My Date-A-Base and look for these topics: If You're Dating a Man Who Won't Call, Commit, or Make an Effort For You. There are seven articles that deal with different variations on this question. All of the questions are from women, but, thanks to LJ, we can now add one from a man.
So here's the deal, bro:
The only two people who are confused are you and your ex. She's confused and is sending mixed signals. You're confused because she's sending mixed signals. But, from the outside, it's pretty clear what's going on.
You may have a piece of her heart, but you don't have her respect right now.
You're her best friend, and even if she doesn't see herself marrying you, she definitely doesn't want to lose her best friend. She also knows that you are hung up on her, and that you will do whatever she asks. This gives her way too much power over you – and, for what it's worth – doesn't make you any more attractive to her. You may have a piece of her heart, but you don't have her respect right now.
Just as clearly, you don't even have respect for yourself right now. Which is why you're willing to talk on the phone multiple times a day, go to church together, and put up with her seeing her ex-boyfriend – and STILL not be angry enough to walk away.
In short, she's using you. Not because she's an evil person. Not because she doesn't care about you or wish you the best. Nope. She's using you because she CAN. She's using you because you LET her. She's using you because she'd rather have you in her life on HER terms and hope that you'll put up with it. She's using you because people are inherently selfish and will invariably do what's best for THEM.
So your ex gets to keep her best friend, confidante, and church buddy; she gets to mess around with other guys on the side; she gets to keep your undying love and devotion – and she doesn't have to give ANYTHING up. What's her incentive to stop talking with you every day? That's right! There IS none.
That's why expecting her to give up the benefits of her relationships with both you and Ben is foolish. As long as you are cool with being used, you get the relationship you deserve. A relationship with a woman who has so little respect for you that she'll see her ex-boyfriend publicly, and still hint to you that you two may be married one day.
DO YOU WANT TO FIX YOUR BROKEN MAN-PICKER?
She's using you because you LET her.
You claim to be confused, LJ, but really, that's a smokescreen. You need to recognize that a woman who loves you doesn't date another guy, a woman who cares about you doesn't keep you on the hook after you break up, a woman who wants you physically doesn't keep things platonic.
And yet you ignore all this evidence and claim to be confused about your relationship.
I hope, after reading this, that you're no longer confused.
I hope, after reading this, you're angry.
I hope, after reading this, you move on.
DO YOU WANT TO FIX YOUR BROKEN MAN-PICKER?