When Your Divorce Is Happier Than Your Marriage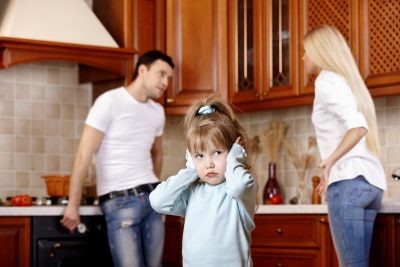 After ten years in an unsatisfying marriage, writer Wendy Paris wrote about her divorce in the New York Times.
"While I yearn for a deeply united, soul-mate-style connection, he wants something looser, more independent, less enmeshed…This difference created friction almost immediately; still, we wanted our romance to last. We took a Calvinist approach to our union, as if "hard work" could yield a better match."
What she says next should come as no surprise to anyone who regularly reads this blog:
"My husband is a good person: hard-working, committed to social justice. But I've come to a startling truth about myself: I might be happier with a less ambitious partner, someone less focused on his career and curing the ills of the world and more focused on me, actually, and the piddling details of our family life".
But what she discovered was that divorce was definitely the right decision: "It takes real work to hold the nuances in your head, to remain kind and considerate, to remember why you married in the first place and still push forward to separate. As a culture, we understand that a good marriage takes work. Why not work equally hard to have a good divorce?…While we never saw marriage the same way, we have nearly identical views of a positive, empowering divorce."
As I've said before, just because he's smart, funny, successful and charismatic doesn't mean he's going to be a great husband. There are many incredible people who are terrible life partners. Find a man who's a good life partner, instead of looking for a series of character traits that add up to attraction.
DO YOU WANT TO FIX YOUR BROKEN MAN-PICKER?
Have you ever dated someone who was a great person but a bad partner? Tell me about it below:
You can read the rest of Wendy Paris' article in the New York Times here.
DO YOU WANT TO FIX YOUR BROKEN MAN-PICKER?