Why Educated Women Are More Likely to Be (Happily) Married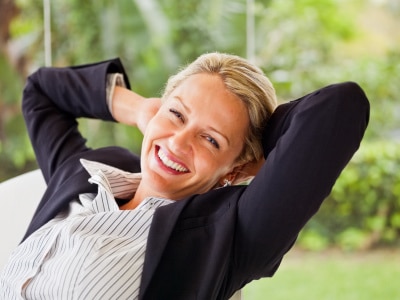 According to a Stephanie Coontz op-ed piece in the New York Times, for a woman seeking a satisfying relationship, there has never been a better time to be highly educated.
Men in the 1950s were threatened by the thought of a woman with more or even as much education as they had. But over the past 30 years, these prejudices have changed. "The sociologist Christine B. Whelan reports that by 2008, men's interest in a woman's education and intelligence had risen to No. 4, just after mutual attraction, dependable character and emotional stability."
"Certainly, some guys are still threatened by a woman's achievements," the article continues. "But scaring these types off might be a good thing. The men most likely to feel emotional and physical distress when their wives have a higher status or income tend to be those who are more invested in their identity as breadwinners than as partners and who define success in materialistic ways. Both these traits are associated with lower marital quality."
So if you're a smart, strong, successful woman, what does this mean for you? Coontz breaks it down like, well, a certain dating coach for smart, strong, successful women:
"For a century, women have binged on romance novels that encouraged them to associate intimidation with infatuation; it's no wonder that this emotional hangover still lingers. Valentine's Day is a perfect time to reject the idea that the ideal man is taller, richer, more knowledgeable, more renowned or more powerful. The most important predictor of marital happiness for a woman is not how much she looks up to her husband but how sensitive he is to her emotional cues and how willing he is to share the housework and child-care. And those traits are often easier to find in a low-key guy than a powerhouse.
DO YOU WANT TO FIX YOUR BROKEN MAN-PICKER?
I am not arguing that women ought to "settle." I am arguing that we can now expect more of a mate than we could when we depended on men for our financial security, social status and sense of accomplishment. But that requires ditching the Lois Lane syndrome, where we ignore the attractions and attention of Clark Kent because we're so eager for the occasional fly-by from Superman."
If you have a New York Times subscription, you can read the article here. If not, please share your thoughts in the comments below.
DO YOU WANT TO FIX YOUR BROKEN MAN-PICKER?