Three Questions from an Online Dating Virgin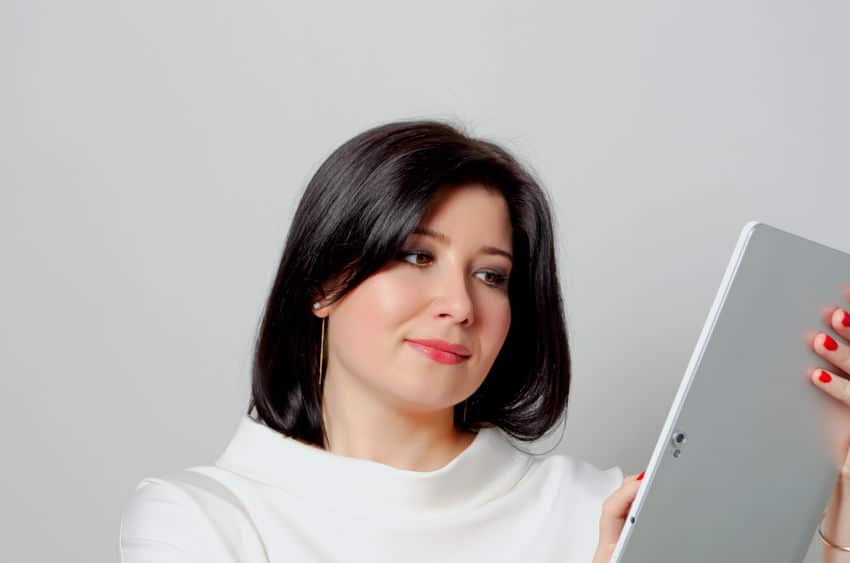 Hi Evan,
I'm new to the online dating thing. So, my questions are these:
(1) You suggested a 6-month subscription to an online dating service. Clearly the odds of success are better the longer you're out there, but is there anything statistical about that?
(2) What are your thoughts on signing up for one service versus multiple services?
And finally…
(3) Do you think paid services are "better" than free ones (i.e. you get what you pay for)?

Tracy
Hey Tracy,
I generally don't answer three questions for the price of one, but since they're pretty straightforward and I don't have to worry about hurting any feelings, I'd figure I'd knock 'em all out at once.
So, since you've already answered your own question for #1, I'm certainly not going to refute you. And while it's great to be able to back up my big claims with statistics, I'm just gonna go with logic on this one:
While I can't guarantee the results of six months on Match.com, I can promise that you will ABSOLUTELY, POSITIVELY, 100% NEVER meet a person online if you quit online dating entirely. You can meet him at the grocery store or at a party, but this relies on random happenstance, which, unfortunately, doesn't yield as many first dates as we'd like.
So, as I see it, even if your chances of meeting Mr. Right on eHarmony are 1 in 100, that's infinitely better odds than if you're not on eHarmony.
Detractors will talk about the effort and the frustration and the liars and the rejection — and they'd be right. All I can do is point to the alternative — no dates — as the reason why one must persevere.
Any woman who ever told me that she hated online dating felt justified by her negative experiences. So she opts to have no experiences instead. And while there's something safe about not dating — no disappointment, heartbreak, and jackasses, to name three things — solitude doesn't lead one to relationships.
Dating, specifically online dating, does.
So, as I've said a thousand times, your job is to be in it for the long haul, instead of thinking that a lone month on a dating site should magically pop out your future spouse. Quitting only guarantees fewer opportunities, and fewer opportunities means fewer chances of meeting "The One."
DO YOU WANT TO FIX YOUR BROKEN MAN-PICKER?
Next: one online dating service vs. multiple online dating services. …I believe Shakespeare dealt with the same issue in his time. Alas, he didn't have access to stock market metaphors, so he wouldn't be as equipped to answer the question adeptly as I can. So dig this:
If you have a stock that's performing really, really well, you may not see the need to buy lesser-performing stocks. But if your stock is middling along, and you don't want to give up on it, you may choose diversify your portfolio to increase your earning potential.
Okay, so it's a strained metaphor. But the moral of the story is that if you're on JDate and you're getting tons of emails, there's no reason for you to go to Yahoo Personals. But if you're on Match and you haven't been introduced to one attractive person, it probably couldn't hurt you to post yourself on Chemistry as well. Presuming you can handle the a) time and b) money of being on multiple sites, it's not like there's a real downside to it.
The trickiest scenario is when you have too many dates and you can't keep track of who you met where. I'd probably recommend making the most of one website — great username, headline, photos, essays — before exploring another options. And if you're gonna go to a second website, maybe you should make it a different kind of site. If your first choice was a big one like Match.com, maybe you go with a site for big, beautiful women, or a site for Christians, or a site for successful men…
Finally, Tracy, I absolutely do believe that you get what you pay for. And if you think that the selection of men on, say, Yahoo, is disappointing, just wait until you get a load of the people who are unwilling to part with twenty bucks a month in pursuit of an everlasting love. It's not that they're ALL bad, no more than we can say ALL men do X or ALL women do Y. But if the barrier to entry is so low for a site, it's often going to attract a less exclusive element.
Throw a charity function for $200/plate and you'll get different people than if you were, say, running a free soup kitchen, wouldn't you agree?
Good luck and Vaya con Dios.
DO YOU WANT TO FIX YOUR BROKEN MAN-PICKER?