What Are My Chances Of Finding A Husband?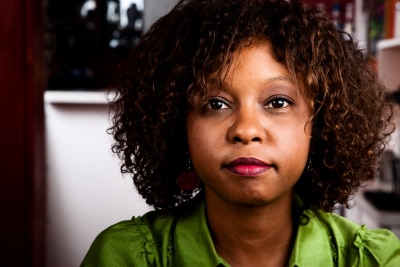 Hello Evan, I've been reading the information on your website and I find the information interesting and useful which is why I decided to write to you. First off, this is embarrassing, but I will be honest: I'm a single 38-year-old black woman and I'm a virgin with little to no dating experience. People tell me I'm attractive, but I'm shy and I have a tendency to take rejection very personally. I tried online dating and it was a disaster. The last guy I was interested in was a bipolar alcoholic. Anyway, I'm lousy at dating. When I go on dates I have a tendency to feel like I'm on a job interview. I know there is A LOT of competition and I'm not exactly a catch, think about it — with the information I provided I hardly think that I'm anybody's ideal.
One guy I was talking to said he liked me but I needed more confidence. I guess he's right, but I'm embarrassed and ashamed by my inexperience so I always quit trying for periods of time. One thing I am good at: I'm a good conversationalist, and I can actually be quite funny. Since I read those statistics about single black women in the US (70%) I opened my dating pool to men of all races. I thought it was odd that I got more attention from white men than black men since I was on Match.com but I'm glad that race doesn't matter to me. Anyway, in your opinion, what are the chances of me finding a husband? I'm no spring chicken. Any information is appreciated. —Diana Marie
Dear Diana,
I'm no academic or statistician, but I do have a computer. And what I learned from my friend, Google, is that 95% of people have been married by the age of 55.
Given that you're a person, that would give you a 95% chance of finding a husband.
Do you feel better now?
I didn't think so.
Because your question isn't really about the chances of you finding a husband, it's about addressing your own insecurities.
If you do the latter, the former will follow.
If you don't, there is the potential risk that you will fall through the cracks, like so many women at sorority rush.
So what are you going to do about it?
There's absolutely no difference between confident you and insecure you. It's a flick of the switch in the back of your head.
First of all, take heart in the fact that you are not alone. There are more single people than married people in America for the first time ever. Not to mention that you're not even the first 38-year-old ethnic virgin that I've heard from. Really. You're in good company.
Second of all, your belief that you're not anybody's ideal is a bit of a self-fulfilling prophesy, wouldn't you say? Would YOU enjoy going out with the guy who genuinely didn't believe that he was worthy of you? Say what you will about clueless and arrogant men, but their false belief in themselves is often a greater asset than it is a detriment. Confidence — in both men and women — is the single most attractive quality for a partner, and we need to get you on track to realize your self-worth.
Thankfully, you already HAVE self-worth. You've described yourself as young, attractive, a good conversationalist, and funny. I can name, oh, about a BILLION men who would want to go out with that woman. But if you're spending all of your time at home out of fear, or quaking in your boots on each date because you're inexperienced, all you're doing is undermining your good qualities.
To you, your fear and your lack of confidence is as real as your two hands. To me, it's a mental construct that you've built and codified. Year after boyfriendless year, you've determined that you weren't good enough and receded further into your self-imposed cage. Yet you'd be the first to acknowledge that any stranger who met you would determine that you're bright, attractive, interesting and witty.
DO YOU WANT TO FIX YOUR BROKEN MAN-PICKER?
Interesting, isn't it?
So do yourself a favor, Diane. Stop telling these men what your problem is. Give up the vision of yourself as a pathetic 38-year-old virgin. Get out of that job interview mentality.
Because what I know — what every confident person around knows — is that there's absolutely no difference between confident you and insecure you. It's a flick of the switch in the back of your head.
If you present yourself as the sum total of your good qualities, and talk to each individual guy the way you would talk to your Mom or your best girl friend, all relaxed and playful, you'll find that men respond to you like never before.
The only reason men don't dig you is because you don't dig yourself.
Start believing what you already told me, set up a better profile — a CONFIDENT one — on Match and BlackPeopleMeet, and write me back to let me know that it's working, okay?
Good luck.
DO YOU WANT TO FIX YOUR BROKEN MAN-PICKER?