Invasion Of The Sperm Snatchers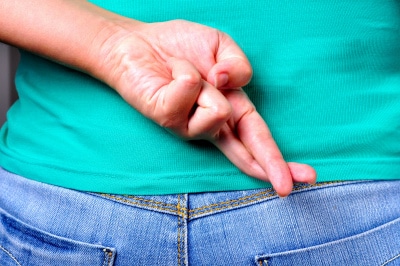 Several online articles have appeared recently regarding "sperm snatching," including this one on Big Think. It cites a column in the Daily Mail by Liz Jones as well as another post on Big Think about sperm for sale. The author tackles the concept of Dynamic (or Time) Inconsistency as it relates to rising number on deceptive pregnancies: it is the economic concept that preferences can change over time. What may seem like the optimal choice in period one (not wanting the father's money or support during pregnancy, for example) is not necessarily the optimal choice in period two (after the baby is born).
According to the Daily Mail article, a 2001 survey showed that 42% of women would lie about their contraceptive use if they wanted to get pregnant and their partner did not. Author Jones describes how, over the course of two relationships, she snuck into the bathroom in the middle of the night in order to inseminate herself using sperm rescued from condoms, despite the fact that both men had made their unwillingness to become fathers very, very clear to her. She tried to sperm snatch, but was unsuccessful.
In Big Think's related article E-Sperm For Sale: Man Not Included, writer Pamela Haag discusses the sperm trade, and how children are "the new spouses," the emotional and romantic anchors of many a modern family, NOT men. She ultimately advocates for effective male contraception since sperm snatching is becoming more rampant.
I'm disgusted by this concept of sperm snatching, but hey, I'm not a woman trying to get pregnant. Would love to hear your reactions below.