Are You Anxious, Avoidant or Secure?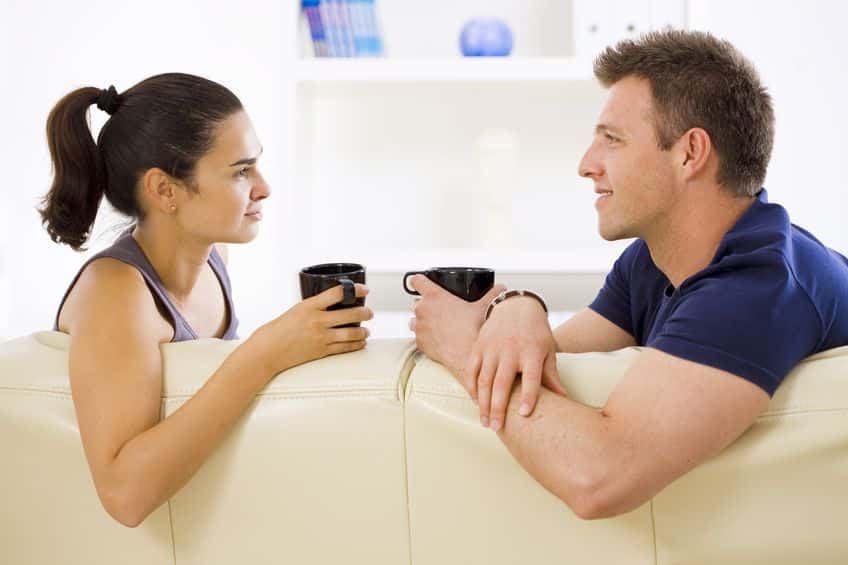 As you know, I'm not a psychologist, but rather a film school dropout who liked writing and was prolific at online dating. But just because I don't have any academic training doesn't meant that  I don't take my profession seriously.  Since I hung out my shingle in 2003, I have read more articles and books on dating and relationships than most people – many of which I've shared with you on Thursdays since 2008.
And although I'm proud of many of the things I've written, most recently "Believe in Love: 7  Steps to Letting Go of Your Past, Embracing Your Present and Dating with Confidence," I am often awed by the power and simplicity of other people's work. I even put together a full bibliography, if you're interested.
Secure people have little patience for anxious and avoidant people.
But the specific reason I'm writing this post is that I have two books that I consider my bibles. One is "Kiss Your Fights Goodbye" by Dr. Jamie Turndorf, which gives you communication skills that can save your relationship.
The other is "Attached" by Dr. Amir Levine and Rachel Heller.
I talk about both of these books at length in my Love U program, but I recently happened upon a thoughtful and lengthy explanation of Attached that I wanted to share with you.
In short, "Attached" overlays childhood attachment theory onto adult relationships – labeling  people  in  three broad and malleable categories: Secure, Anxious and Avoidant.
50% of people are secure – which means they are easily able to foster intimate relationships. I'll bet that if you know a happily married couple, both partners are secure.
But that means that half the population really struggles to foster intimate relationships.
Anxious people are always on edge with a partner. They never know where they stand, they take offense at tiny slights, they're always looking for signs that a partner is pulling away. They are, in short, highly insecure and are used to volatile relationships.
But that's because they're drawn to avoidant partners – people who always keep them guessing. Avoidants like to have the upper hand in relationships and are usually critical of their anxious partners. They claim to want intimacy, but they always pull away from it.
My advice: never date an avoidant person. Problem solved.
Secure people have little patience for anxious and avoidant people. If you're secure, it's tiring walking on eggshells and analyzing the tiniest details of your relationship incessantly, which is common among anxious types. Similarly, if a secure person dates an avoidant person who is being hot and cold, the secure person is quick to move on and find a mate who has the capacity to go all in.
DO YOU WANT TO FIX YOUR BROKEN MAN-PICKER?
You may notice that all of  my coaching is about telling you how to act like a secure person – which involves a lot of confidence, trust and vulnerability.
If  you struggle with such things, you're not alone. But that  leaves a lot of anxious and avoidant people coming together, which is a toxic match made in hell. Usually, in my experience, it's anxious women who are jaded by avoidant men.
My advice: never date an avoidant person. Problem solved.
Anyway, if you find this attachment styles conversation interesting, be sure to click on the link to this blog at The Love Compass, which goes even deeper.
And if you're really feeling it, pick up a copy of Attached. It will explain your entire romantic past and lay out a course to a better romantic future.
Your thoughts, below, are greatly appreciated.
DO YOU WANT TO FIX YOUR BROKEN MAN-PICKER?