If He Loves Me, Why Is He Withholding Personal Information?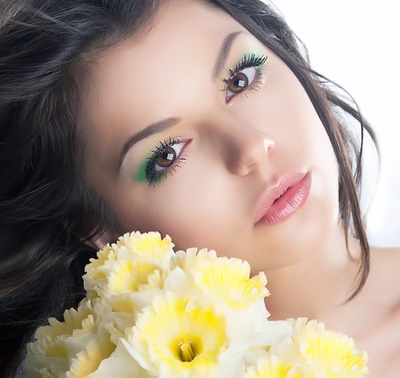 Firstly, thanks for all the great advice. I find every newsletter and blog you write very helpful. I do have quite a unique problem at the moment that I hope you can assist me with. I have been seeing this man that I met on a dating site for a month now. He is an excellent father, successful businessman and to be honest, quite a looker. He's also very attentive and romantic towards me….I think mostly because I am feminine and true to myself. We seem to "fit" in every single aspect of life and when we are together it is calm and tranquil, as well as exciting. We decided together to take things slow. We developed a plan which entails: Step 1: exclusive dating, Step 2: committed relationship, Step 3: integrating of our households, Step 4: engagement and Step 5: Marriage.
Now since then, we have both deleted our online profiles and we have been spending as much time together as possible. It has been really great! This past weekend, however, he had plans with friends for a birthday party that he had made before he met me and it was at a venue that was pre booked. This implies that he could not take me which was not a problem, except that he didn't tell me prior to the evening. So he went out, had a good time and called me the next day. I reacted by allowing him his time alone and being sweet to him when he called…then we spent the rest of the weekend together. However, he left me at home while going to a meeting and while I was brushing my teeth I came across some very strong depression medication. I noticed also that apart from being the perfect "boyfriend" to me, he does have a tendency to forget certain things I've told him.
He is already including me and my children in all of his plans and talking about the future all the time…he has however, not told me about his depression and as I said, he sometimes forgets important details I've told him. He is quite busy at work and, I have spent evenings with him when he was working at home and seen first-hand the workload and pressure it puts him under, especially since he's raising his children alone and doing an excellent job.
My question is, can his depression cause these lapses in memory, and do you think he is scared of telling me about it in fear of losing me? He has told me very deep secrets and I could actually "feel" his relief when I told him that I liked him for who he is now and not what he had done before.
You've got the cart way before the horse. In fact, I'm not even sure you have a horse.
I hope you can shed some light on this for me. I don't want to overreact and lose him but at the same time, I don't want to stay with someone who is going to lie to me…although, I don't know how someone can "fake" this kind of attentiveness and commitment.
Ronelda
So many questions, so little space. Since I've been writing for four hours today, I'm going to give you the bullet point version of my normally flowing prose.
1. You've been dating for a month — and you already have a five-step plan that leads to marriage? How about you watch Casablanca together, plan a four-day getaway to Cabo or try a different sexual position?
You've got the cart way before the horse. In fact, I'm not even sure you have a horse.
2. You've deleted your online profiles. You're spending a lot of time together. This means you have a boyfriend. It also means you have TWO TO THREE YEARS to figure out whether marriage is right for you.
Seriously, give yourself a break and try to enjoy the moment, instead of obsessing about the future.
3. He takes medication for depression. He didn't tell you. Yeah, that's not one of the things that I suggest people blurt out on date 1, 2, or 3. Confessions like this are for already-established relationships where both parties are already bought in and can withstand a dose of this kind of truth. But since you were already out tasting wedding cakes, I suppose that one month in is long enough for him to keep a secret.
DO YOU WANT TO FIX YOUR BROKEN MAN-PICKER?
You really have to just take a deep breath and participate in the relationship instead of trying to negotiate a future.
Does he know that you know about his depression? If not, you should tell him you know. He should be allowed to keep secrets until he's ready, but since you have discovered the truth, you might as well come clean and use this as an opportunity to get closer. Unless, of course, "I came across his medication" is code for "I looked through his medicine cabinet and read the labels out of insatiable curiosity."
4. Yes, depression (and probably depression medication) can cause lapses in memory, but that's neither here nor there. You think he forgot to tell you about this party; I think he had plans from before he met you and he decided to go without you. That doesn't mean he's memory impaired. Nor does it mean that he's "faking" his attentiveness. It means that he's human, he's got shit to do, and he either forgot or didn't care.
So you really have to just take a deep breath and participate in the relationship instead of trying to negotiate a future.
Time will tell if you are meant to be married for the rest of your lives. But if you keep snooping on his stuff, and questioning where this relationship is headed, I predict that he will conclude on his own that you're incompatible — and it might not even take the rest of the month.
For the rest of you, be sure and come back tomorrow to take advantage of my 5th anniversary special offer: $1000 of dating coaching for $1!
DO YOU WANT TO FIX YOUR BROKEN MAN-PICKER?