Am I Selling Out For Not Dating Within My Race?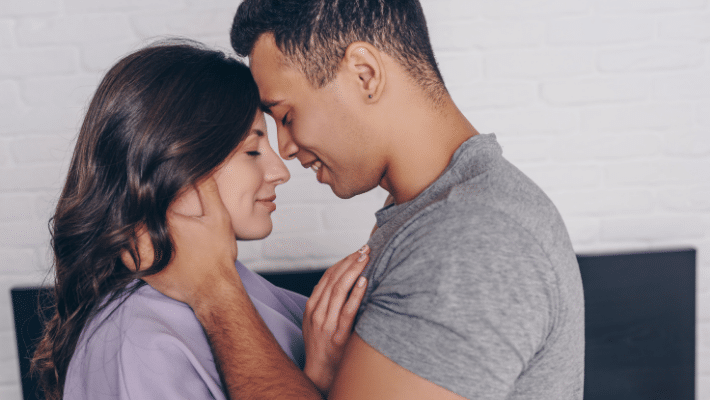 Dear Evan,
I just read your post on the difficulties that Asian men have in dating interracially. You don't address racial dynamics much on your blog, but I have a question for you: I'm a very attractive, westernized Asian female in my early 30's. Fun-loving, outgoing and attract all kinds of men easily. According to a number of studies and also, based on my own observations, most Asian women have a preference for white men over their own and aren't likely to consider blacks or Hispanics.
To be blunt, I'm convinced most Asian women seek out white men because a) they are generally seen as more desirable catches by society b) they want their children to have as many advantages as possible in life – infusing some "European" blood in the mix will increase the odds that they will have more physiological advantages. However, I'm a little different: though I have dated white guys, I deliberately don't gravitate towards them because I can't let go of that Utopian ideal in which one day people truly will be "color blind." As much as possible, I try to give the "other race" category more of a chance. I suppose it's my own twisted way of trying to contribute to a more just world.
But, it's a bit more complicated. I kinda feel guilty about the fact that I'm not attracted to Asian men. Dating white men makes me feel like a sell out! And so, I opt for "other." Thus, in the end, I still haven't escaped being prejudiced in some way. A truly open minded person wouldn't discriminate the way I would. Anyways, here's my problem: As I reflect on my dating history, I'm keenly aware of the fact that in my past I twice rejected white guys who were perfect complements for me (and handsome, to boot). The "other race" categories of guys that I had the hots for, all in some way had the same psychological issues that I had, and so what drew us together also pulled us apart.
I'm now in my 30's and still single. White men love me. Just accept one and — ta-da- this grueling thing called dating will be over. They won't understand me the way that a minority, "other race" person would, but they will probably be more devoted. But why do I feel so defeated in accepting this idea? It's as if the gravitation pull of the natural dynamics of interracial dating is just too strong for my feeble attempts to want the world to be different than what it actually is. I am simplifying things here, but this is the gist of my issues. I'm sure there is a non white guy out there who could also be devoted to me, but, hey, the clock is ticking and I don't have forever to wait for the perfect guy. Please Evan, give me the blunt truth on where my blind spots are.
Lily
Dear Lily,
A few years ago, I got a call from a journalist from an Israeli newspaper called Ha'aretz.
It wasn't so much of an interview as an assault. It kind of went like this:
"What's wrong with Jewish men?!"
"What's wrong with Jewish men?! They're screwing up an entire generation of our religion. They're mamas boys with God complexes. And they refuse to settle down with nice Jewish girls. As a Jewish man, what do you think is wrong with Jewish men?"
To this highly biased and subjective question, I tried to give the most objective answer I could:
"I don't entirely disagree with your assessment of Jewish men. But I think that the larger issue is that Jewish women are largely the same way. Highly intelligent, highly accomplished, highly demanding, highly unrealistic in their expectations. This creates friction when both the man and the woman have the same strengths and weaknesses. The only difference is that Jewish men are willing to sacrifice a Jewish wife in return for happiness. Jewish women are more likely to try to insist upon Jewish husbands."
(For analysis of a different, but similar interview, please click here)
And it's true. My six best friends from college are Jewish. My four male cousins are, too. NONE of us married Jewish women.
Not because we didn't want to, per se. Hell, I was on JDate for nearly 10 years!
The reason I didn't marry Jewish was simply this:
a) We make up 1.8% of the population.
b) We're kind of difficult. And for a 40-year marriage, I wanted easy. Lots of others come to similar conclusions. In Judaism, the intermarriage rate is over 50%.
I'm not endorsing this necessarily. I'm just pointing out that the phenomenon is real and trying to draw logical conclusions from the statistics.
DO YOU WANT TO FIX YOUR BROKEN MAN-PICKER?
To parallel this to your situation, Lily: you want to stay within your race. I get that. I had a Chinese client in Los Angeles last year and an Indian woman in New Jersey who felt the same way. But they didn't just want an "Asian" or "Indian" husband; they wanted a first generation-American whose parents were from the same exact caste/region as her parents. That narrows their opportunities considerably as you can imagine.
Life is about tradeoffs.
For some people, staying within the tribe is more important than anything.
They will marry one of the ten men in their city who qualify demographically and make the best of the situation. They may have to compromise on wit, kindness, looks, money, compatibility and 50 other things, but at least they'll have little Jewish/Asian/Indian babies with 100% pure ethnic blood. That is their prerogative.
It's the content of the character that matters most, not the color of the skin.
Folks like me, who have dated people of every race and religion, have come to the conclusion that it's the content of the character that matters most, not the color of the skin. And while I may have been looking for a Jewish woman because it would be easier for her to understand me, I wasn't willing to give up my Catholic girlfriend who turned out to be the greatest person I've ever known of any religion.
Many Jews would have given her up.
And a disproportionate number of them are still single.
As a dating coach, my loyalty is to YOUR happiness, Lily. I have no vested interest in keeping races pure for ideological reasons; only an interest in helping people find compatible partners.
If dating a man just like you NEVER seems to work and feels like putting a square peg in a round hole, I'd highly consider a relationship with someone slightly different, where the pieces might not look the same, but they fit together perfectly.
DO YOU WANT TO FIX YOUR BROKEN MAN-PICKER?