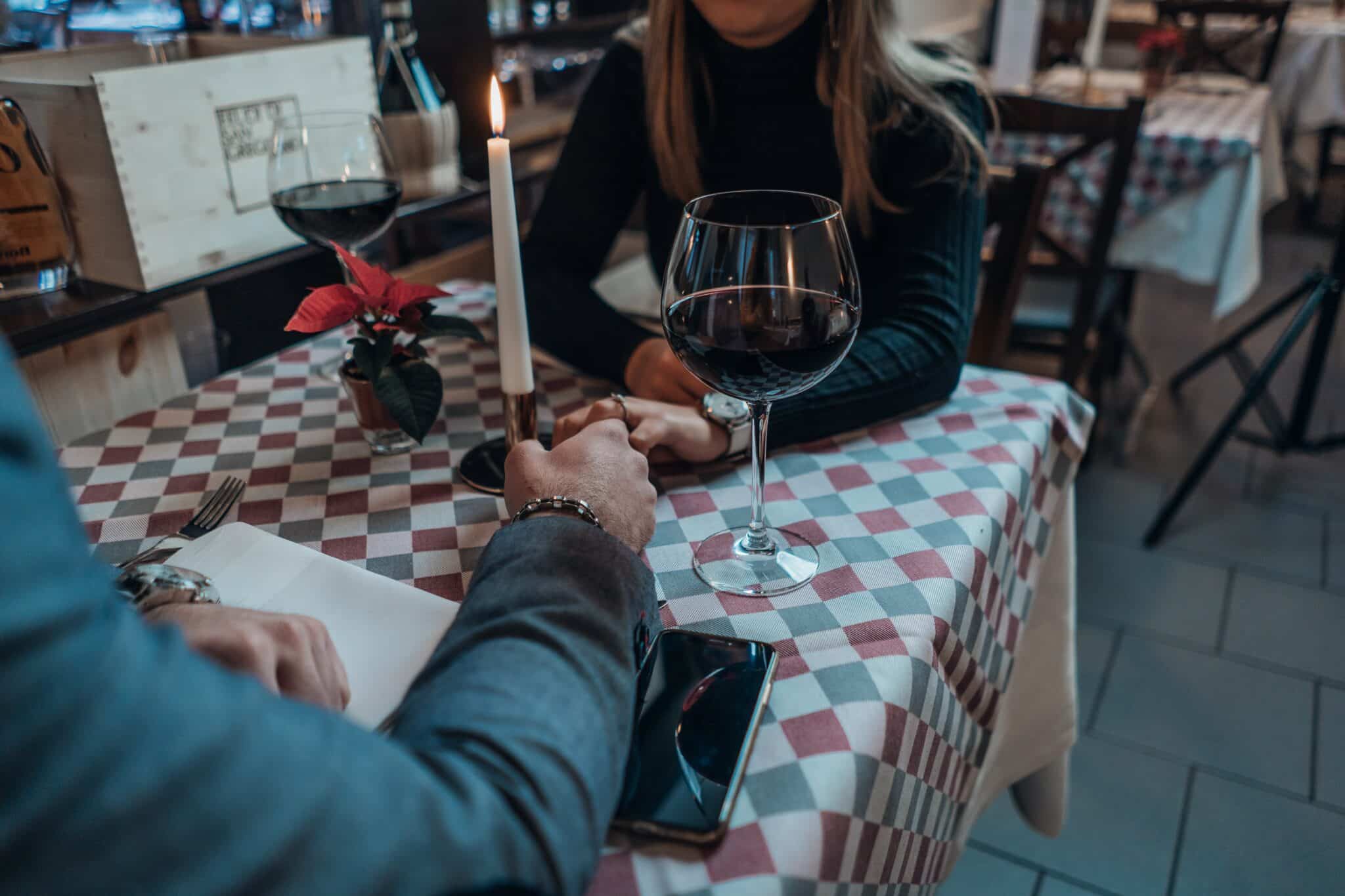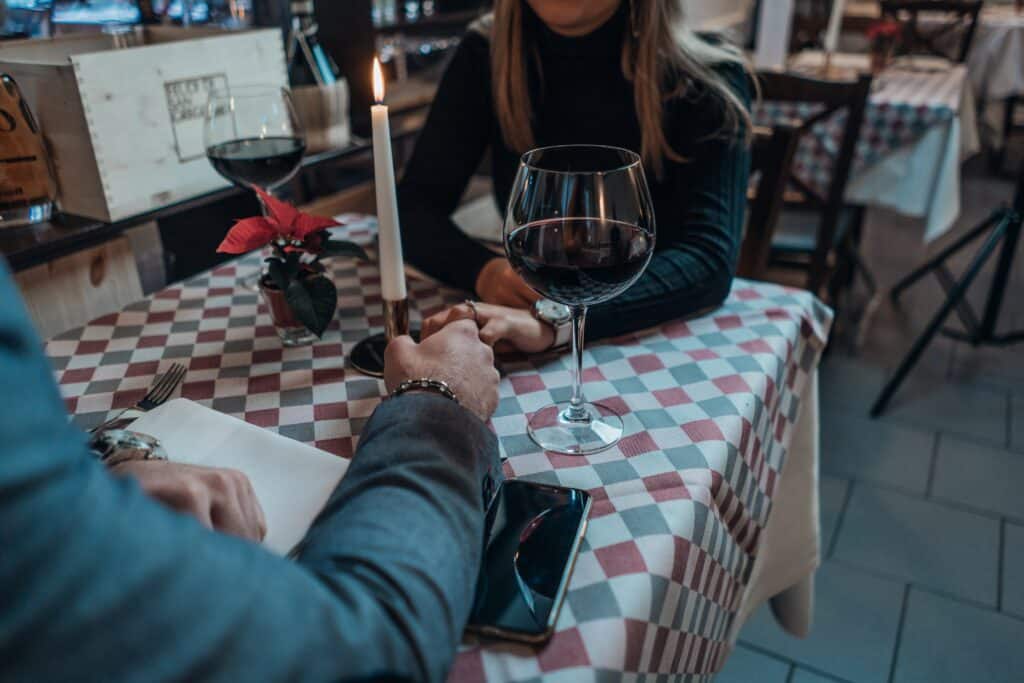 You spend a lot of time in school, learning all kinds of things that you may never use again (I'm looking at you, quadratic equation). But for a lot of life's most challenging endeavors, most of us are simply thrust into the world like baby sea turtles, making a dash for the ocean before we get picked off by predators. You're rarely given the knowledge that might be useful in dealing with dating, romance, and sustaining relationships.
If you're like me, you've probably been making it up as you go along, trying to sort out good information from bad. You've read books, done therapy, talked to your friends, subscribed to dating coaches on social media, and absorbed the usual cliches about what to do or not do.
Despite all the great technology out there, meeting the right man for a meaningful connection seems more difficult than ever. Wouldn't it be nice if we could start with something like "Dating 101", focusing on confidence, first-date conversations, or the ins and outs of online dating? Then you could move forward into advanced courses that offer social skills, communication skills, research, and best practices that lead to romantic success.
Well, fortunately, there are a few options out there for learning to have healthy relationships. Of course, there's traditional therapy, but if you're looking for targeted assistance specific to dating life, you may want to explore these emerging dating classes. Let's look at one of the most prominent of these "class-based" learning venues, Love U.
Key Takeaways:
Learn about prominent dating classes

Find a dating program or classes that's right for you

Discover Love U and why it's a one-stop shop for dating, relationships, and men
INDEX
Love U
One of the best programs out there is the brainchild of dating coach Evan Marc Katz. He is one of the longest-practicing dating consultants in the world, having started his work in 2003.
He's written four books on the subject, been featured in hundreds of high-profile media articles, from the New York Times to Oprah, and won the first dating coach of the year award. He has a blog that's been seen by 35 million people, a podcast that's been downloaded 2 million times, and is the founder of Love U, a comprehensive course for women who want to understand men and find love. Thousands of his clients have fallen in love, gotten married, and found lasting happiness.
Katz noticed in his first few years of practice that many of his dating coaching clients were smart, strong, successful women who just couldn't seem to find quality men and make good choices with their boyfriends. That was the impetus for creating Love U. Evan is passionate about empowering his clients to make healthy choices and achieve their long-term relationship goals, but he wanted a way to go beyond one-on-one consultations. In addition to his own expertise about how men think. Evan realized that a full community of support from other Love U graduates added a depth of knowledge that produced even better results for his clients who struggle with the dating game.
What is Love U?
Love U is a one-stop-shop to teach you everything you need to know about dating, relationships, and men. It contains video/audio/transcripts and exercises in the form of 6 monthly modules. Each month focuses on a different subject – each aspect of finding love and the tools to develop for relationship success:
Month 1: Confidence

Month 2: Meeting Men

Month 3: Dating

Month 4: Understanding Men

Month 5: Relationships

Month 6: Commitment
In addition, to six months of unique content, you get access to 6 months of group coaching with Evan Marc Katz and 6 months of support and Q&A in the Love U Live community, filled with smart, strong, successful women who are going through the same process. You'll get to ask questions about a gamut of subjects as you go through your journey. The group provides feedback and suggestions that help you feel more confident about your judgment. From help with your online dating profile to learning to set healthy boundaries or make smarter choices around sex and commitment, you'll feel supported and encouraged. After a short time, you'll start to trust your decisions with men once and for all.
Like most of us, you're busy. How much time does a program like Love U take?
In each week of Love U, there are an average of 30 minutes of videos on different relationship topics. Evan says that if you give him 5 minutes a day, he will give you a husband. By the time you graduate, you'll have had access to life-changing information and a whole new outlook on true love and how to find it.
What happens on Love U Live group coaching calls?
While Love U is a video-based curriculum, you get the best results when you can ask questions, get support, and have Evan hold your hand through this process. Each coaching call starts with a 10-minute lecture, followed by 10 minutes of connecting with other women in breakout rooms, followed by a live Q&A that lasts for the duration of the call. In Love U, you get:
6 months of live coaching calls, where you can meet other smart, strong, successful women who are going through the same Love U process. Whether you ask or not ask questions on the live sessions, you will learn tons from the epic Q&As. If you have a work conflict or are in a different time zone that prevents you from attending, each coaching call is posted privately inside Love U the next day so you can watch, listen, and take notes.
6 months in the Love U Community, where you can get assistance from Evan and hundreds of other smart women. Whether you ask a question about the guy you're seeing or the boyfriend who may not be as great as he seems, the ladies of Love U (and Evan) will give you a clear and confident perspective on what to do next. This way, you don't have to rely on your mom or your friend who gave up on men for relationship advice. The dialogue between you and the other women who have succeeded in Love U has proven to be exceptionally powerful.
Combine the videos and exercises with the coaching calls and community, and you have a first-class version of Love U. Clients who graduate report unprecedented improvement in every aspect of relationship success.
How To Choose a Dating Education Program
While Love U is one of the most highly regarded programs available, there are others. But remember, anyone can hang their shingle and start giving classes. While the internet is a great tool with which to start, you're going to want to search for reviews about the program and check the experience and qualifications of the instructors. There will be face-to-face and online options
DO YOU WANT TO FIX YOUR BROKEN MAN-PICKER?
Having a virtual, online coach is especially easy and convenient. City traffic is no longer an issue, nor is the availability of a coach in less-populated areas. Working with a program from the comfort of your home can allow you to relax and be more honest.
In the case of Love U and Evan Marc Katz, he has been doing this for 20 years and has well-established reviews and references. You'll want to look for a program featuring a dating consultant with a similar background – a combination of deep roots in this particular kind of counseling and the personal skills and dedication that really focus on you and your needs.
Why Go To Love School?
If you're like most of the women enrolled in Love U, there's been a gap between what you've accomplished in your career and what you've accomplished in love. Sometimes your self-confidence needs some bolstering. You may need to focus on uncovering limiting beliefs that have held you back. Maybe you're learning how to deal with the "new rules" of online dating, or how to navigate the tricky areas of sex and desire. Or perhaps you're simply having trouble figuring out what healthy dating feels like and why it's so hard to find and sustain a romantic relationship.
See if any of the following apply to you:
You're already dating online.

You have endured multiple toxic relationships.

You don't feel confident in your social or dating skills.

You haven't dated in a while and find modern dating (and dating apps) daunting and confusing.

Your time is valuable.

Your self-esteem is not what it could be.

You're less interested in dating than you are in finding a partner.

You find yourself being unsure of what it is you really want.

You're ready to settle down, but not to

settle.
Do Dating Classes Really Work?
Evan jokes that he has more marriage success stories than most coaches have clients, but it's not really a joke. He has hundreds of Love U testimonials, providing plenty of evidence that this kind of program works. Take some time and read the glowing reviews from women who have found their life partners with coaching services and dating classes. If you're ready to find a life partner, it's important to make it a higher priority than a lot of other ways you could spend your time and money.
Don't sell yourself short. You deserve happiness, and sometimes it takes a professional to help you get there.
What Kind of Women Use Dating Classes?
It should come as no surprise that they're women like you. Like you, they're intelligent, discerning, work hard, and have a lot to offer. Like you, they're used to being successful but can sometimes feel like a failure in the area of relationships. Like you, they may have thought that they could do it themselves. Sometimes, they had to hit rock bottom: The end of a long relationship and the hurt that goes with that. The loss of a parent. An empty nest. A big birthday – realizing you're turning 40, 50, or 60. If any of those things describe you, you don't want to wait until that point; you want to do something proactive.
No matter what age you are, now is the time to start the journey that leads to a transformed experience. When you learn your love lessons, you'll be excited to put them into practice. Graduating from a program like Love U gives you the resources to master modern romance and create a healthy relationship that will truly last.
DO YOU WANT TO FIX YOUR BROKEN MAN-PICKER?