Do Women Look Down on Men Who Earn Less Than They Do?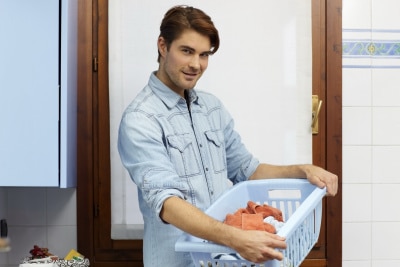 Nearly 40 percent of U.S. working wives now out-earn their husbands, and many believe they'll soon make up a majority. Women hold more managerial and professional jobs, they earn more college degrees, and long-term economic shifts favor fields dominated by women.
The times, they are a-changin'.
In The Richer Sex: How The New Majority Of Female Breadwinners Is Transforming Sex, Love, and Family, Liza Mundy explores the profound ways the new economic order is transforming the dating scene, the marriage market and the balance of power within relationships.
The feminist site, Jezebel, says "the pervasive notion that men are afraid of high-powered women is kind of bullshit, and that research shows "men will be just as adaptive and realize what an advantage a high-earning partner can be" in the near future.   (Mundy) encourages women on first dates to "own up to your accomplishments, buy him a drink, and tell him what you really do." Her book is based on recent research that shows that while lower-income women are marrying less often, ladies in the top earning percentile are getting wedded in droves – their marriage rates have increased by ten percentage points."
Amen. Men really do like smart, strong, successful women. However, it's not just the men that have to adapt to the new world order. Women do, too.
If you're a high-earning woman and you out-earn most men, there are two primary reasons you may struggle with relationships:
1) Men don't necessarily want to date the female version of themselves. The fact that you're successful, busy, high-powered, etc., isn't what's most important to him in a relationship. So "owning up to your accomplishments and buying him a drink" is probably not the best strategy for such successful men. On the other hand…
2) You may not have any respect for men who make less than you.
And that's a shame. Because if there's one thing that men figured out long ago, it's that if you're a successful man, you don't need to marry a woman for her money. You can marry her for love, kindness, support, laughter, attraction, values, children, respect. We respect you for all these other qualities. What you make is irrelevant if we make money.
DO YOU WANT TO FIX YOUR BROKEN MAN-PICKER?
So, if we're going to embrace the notion of women being equal to (or greater than) men, you can't just say it's all on men to suck it up and not feel emasculated because you're successful.
It's your job to stop looking down on men who have lower-paying careers.
Once you embrace this vision of equality – and start valuing men for things other than their ability to provide for you (when you can already ably provide for yourself), perhaps there'll be more successful relationships between higher-earning women and lower-earning men.
Read the article here and share your thoughts in the comments below.
DO YOU WANT TO FIX YOUR BROKEN MAN-PICKER?