How To Be a Great First Date (And Deal With Sex!)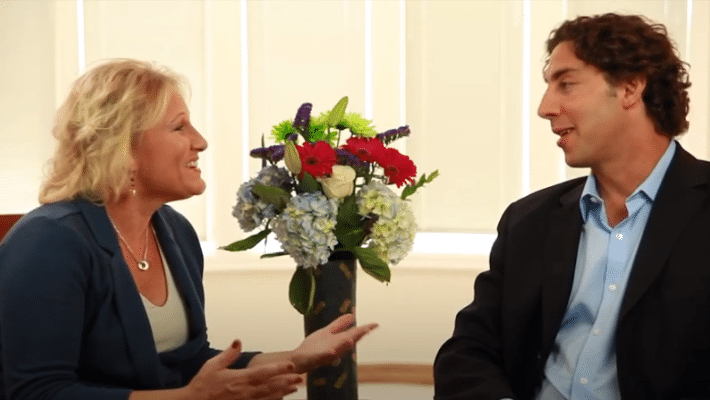 You may not know this, but I don't get out of the house much.
I wake up, help take care of the kids, get into my home office at 9am, grab lunch at 1, coach until 5, play with my daughter until 7, have her in bed by 8, eat with my wife until 9, and have maybe two hours to read or watch a movie before bedtime.
It's domestic bliss – built so I can have true work/life balance – and I wouldn't have it any other way.
But every once in awhile, one of my good friends from the dating industry wants to get together. In these cases, I ALWAYS say yes. I've done lunches with Jonathon Aslay, dinners with Carol Allen and Rhonda Britten, and video interviews with Allana Pratt. But my longest-standing friendship in the dating industry, from way back in 2003 when I first started, is with Julie Ferman of Cupid's Coach.
Julie is a matchmaker based in Southern California who has two things that many matchmakers don't: high integrity and the ability to effectively coach her clients. She really cares – and because she really cares, she put together a big video interview series that I'd like to share with you.
DO YOU WANT TO FIX YOUR BROKEN MAN-PICKER?
My segment – about how to be a great first date (for both men and women) was originally a half hour but was edited down to a very tight ten minutes.
I think you'll really enjoy it.
Your comments, as always, are appreciated.
DO YOU WANT TO FIX YOUR BROKEN MAN-PICKER?