How To Transform Your Frog Into A Prince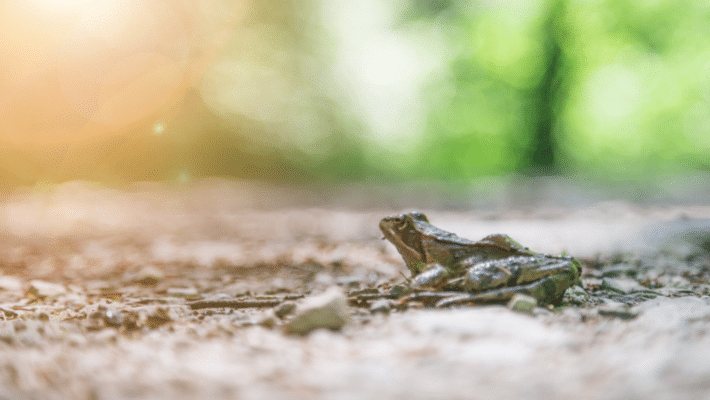 You ever go out with a guy who is completely clueless?
He starts talking about his evil ex on your first date.
He rambles on about his latest boring business deal.
He flirts with the waitress a little too much.
Truly, it's easy to find fault with male behavior.   Guys are really easy targets.
But a man's ability to court says nothing of his ability to be a good husband and father.
So before we dismiss every guy who does something stupid, let's consider how to make the most of dating. Not every clueless guy is a bad guy, I promise you.
Once you learn how to bring out the best in him, you can transform a frog into a prince.
As a dating coach for smart, strong, successful women, I hear all sorts of stories about male misbehavior. My clients are very passionate about the ways in which they've been disappointed by men. And I don't blame them.
Lots of guys suck.
Not every clueless guy is a bad guy, I promise you.
But not all of them.
And if you find that every flaw that a guy could have is a potential deal breaker, you've pretty much ensured that no man could qualify to be your partner.
That's not what you want. So how can you make a slight adjustment, without losing yourself, without "settling"?
Liza is in her late thirties and has been frustrated by what she perceives as an overall male cluelessness. No guy is chivalrous enough. No guy is successful enough. No guy is interesting enough. No guy follows up in the right way. In short, no guy can please her.
Before working with me, Liza would go out on date after date, hating the process, dissecting the men, and wondering what's wrong with all of the guys in her city.
Then I asked her a tough question.
"Why are you focusing on only your date's negative qualities?"
"Well, what else am I supposed to focus on?" she replied.   "He's supposed to pay for my dinner. He's supposed to pick me up. He's supposed to tell me I'm attractive. Why should I reward him for just doing what he's supposed to do?"
"I suppose you can look at it that way", I said. "But what if he focused exclusively on your negative qualities?"
"Like what?" Liza replied, with a laugh.
"I don't know. Maybe you could tell me. If I were to talk to all of your ex-boyfriends, what do they know about you that I might not?
"Well, I can be a little bit judgmental. I also have kind of a short temper."
"Okay…What else?"
Liza paused, thinking this through, deciding how much to reveal.
"I don't enjoy crowds, concerts or malls. I tend to obsess about my work. I'm not always the cheeriest or most optimistic person in the world."
"Fair enough…Anything else?"
"I don't like trying new foods. My boobs are too small and my butt is too big. And, although you'll never catch me admitting this on a date, I have herpes."
I thanked Liza for her honesty and reminded her that all of these perceived "flaws" just made her a normal human being.
They don't negate her great qualities — her sharp wit, her fearless ambition, her loyalty to her family. They're just another layer — a layer that any man who is going to date her has to be able to handle.
And if each man were to focus exclusively on Liza's flaws and ignore her incredible assets, he'd really be missing out. Wouldn't he?
Liza sighed, taking this all in.
"I'm missing out on some pretty decent guys, aren't I?"
I'm not saying that you're horribly flawed — no more than anybody else. I am suggesting that a fundamental shift in thinking is essential when it comes to long-term relationships.
It wasn't until I got in touch with my own humility that I learned to appreciate my wife for all that she is, rather than wishing she were someone that she wasn't.
This is how we go through life.
The next time you go on a date, do your best to focus on the things you like about him, not the things that you don't.

DO YOU WANT TO FIX YOUR BROKEN MAN-PICKER?
We know that we don't want to be judged, but we can't help judging others.
It's like we're looking at a hunk of Swiss cheese and instead of focusing on the cheese, we focus exclusively on the holes.
It's a glass-half-empty view of life and it's a big reason you have trouble connecting with men.
You see them as a sum total of their flaws instead of their positive traits. No wonder you can't find anyone good enough. Each man is dissected like a lab rat!
Learning to accentuate the positive and get in touch with my own humility was a major breakthrough for me.
Instead of assuming that women would be naturally impressed by me, I started to be conscious of my own flaws. Not obsessed by them. Not weighed down by them.
I was just more aware that any woman has to put up with my bad qualities and that she won't always be dazzled by my good ones.
So when I met my wife and I started to dissect her — a little older, not as well-read, not as ambitious — I forced myself to remember that I wasn't always a prize myself.
For example, I'm moody and neurotic and can't fix a single thing in the house.
And there's a lot more where that came from.
What I realized was that my wife knows all of this — and yet she focuses on my good qualities instead.
I'm sure she still gets exasperated when I complain about my bad hip, or when there's a toilet stopped and I have to call a plumber, but she doesn't make me feel bad about it.
The next time you go on a date, do your best to focus on the things you like about him, not the things that you don't.
After all, you would want him to do the very same thing, wouldn't you?
When you start to treat a frog more like a prince, he actually BECOMES more like a prince — and can start living up to your expectations.
When you focus exclusively on his flaws, all you end up seeing are his flaws.
And what man sticks around with a woman who finds fault with everything he does?
Certainly not the smart, strong, successful man that you desire.
DO YOU WANT TO FIX YOUR BROKEN MAN-PICKER?