The Price of True Love – How Much Is a Dating Coach, and Is It Worth It?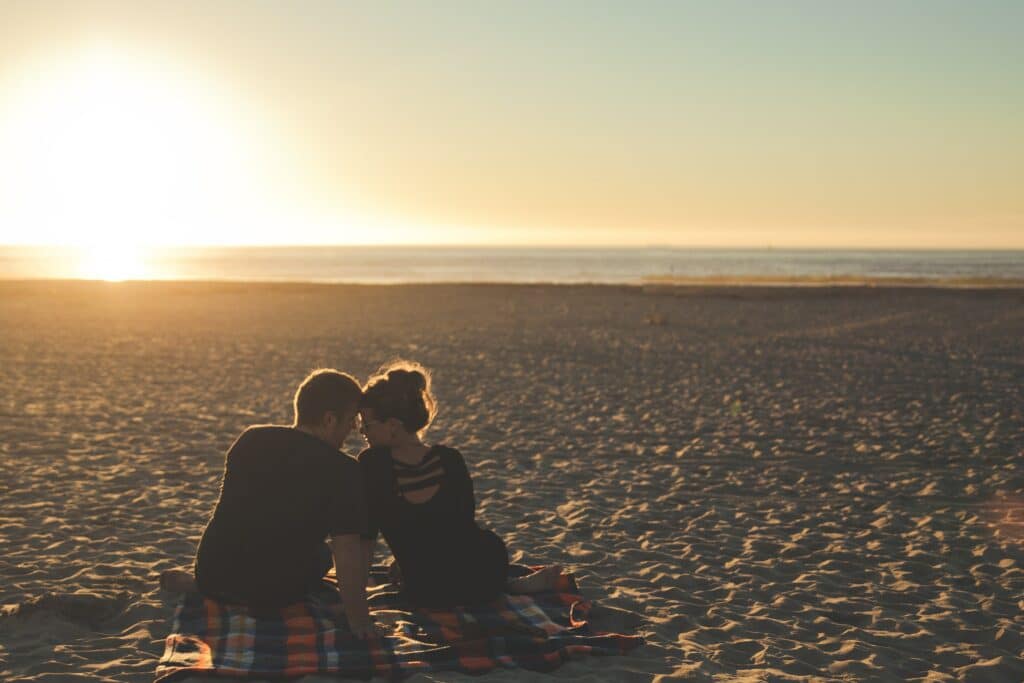 You've begun to think you might need some help. Modern romance is full of challenges. We don't meet each other the way we used to. A lot of nice men are cautious about inappropriate approaches, especially in the workplace. You are probably busy, tired, and have little free time. New online dating formats can be puzzling or scary. And that's just for starters.
Have you had toxic relationships, or experienced "ghosting" with dates that had initially seemed enjoyable? Maybe you're online, but you're only hearing from men you'd never date in a million years. Maybe you're not hearing from anyone. Worse still, you may have spent considerable time and emotional investment with someone who simply doesn't seem ready to commit.
Your friends and family tell you that you're amazing, that you haven't met the right guy, and that someone will show up when you stop looking. Or they try to set you up with a future partner based on inaccurate information about both of you. You look in the mirror and see a smart, successful woman who has so much to offer. In the meantime, your self-esteem is tanking – and this can lead to a self-perpetuating cycle.
Key Takeaways:
Learn when it's time to seek help from a dating coach

Discover why the value of a dating coach justifies the cost

Get to know dating coach Evan Marc Katz and his Love U program
INDEX
Maybe It's Time To Send in the Coach
This is where a dating coach comes in. Their services can range from one-on-one counseling, help with dating profiles, and classes to hand-holding throughout the dating process. The best of them will give you the most benefit from being objective and experienced. It's a dating coach's goal to tell you the truth about what they see.
It's literally their job to determine what's not working in your love life, and what blind spots you have when it comes to choosing the wrong partner. They have no history with you and see you as you are today. They're able to come up with a personalized, comprehensive plan to get you the unconditional love you deserve.
What's more, they know the territory. Online dating sites are all a little different, and they cater to a different type of clientele. A good dating coach stays abreast of the changing technology and the communication style appropriate to each site.
Sounds Expensive… How Much Should I Expect To Pay?
I know you want to know, but the question of cost isn't as easy as it sounds. Few professional dating coach businesses will reveal costs upfront because the best ones are a truly customized experience, with different packages of counseling, classes, and online assistance. Long-term programs are different than one-offs as well.
The price of a dating coach can vary significantly depending on factors: the coach's level of experience, the services they offer, and their location. Some dating coaches charge by the hour, while others offer package rates for a series of sessions or coaching packages.
If you do some research and reach out to individual dating coaches, you'll get a better understanding of their rates and services. It's a good idea to shop around and get quotes from a few different coaches to get a sense of what's available and what you can afford.
Referrals from friends who've gone through the process can be helpful. Consulting with a therapist or counselor can also give you guidance and support in navigating the dating coach world. They may have colleagues who specialize in this niche area.
The best dating coaches may determine whether group or private coaching programs are a better fit for you. This will often make quite a difference in the price you're paying.
Like life coaching, couples counselors, or even fitness coaches, a lot depends on the coach's experience, location, and the type of services they offer. Some dating coaches offer one-time sessions or consultations, while others offer ongoing coaching packages that can last for several weeks or months.
Prioritizing Love
You may be asking yourself, "Is it really worth investing in an online dating coach? I get good advice from friends, family, and online articles like these!"
While your friends may have good advice, they don't always see the big picture, nor are they necessarily going to be completely honest with you. In the realm of "you get what you pay for," free advice comes from people who, although well-meaning, may not be trained to see beyond what you're telling them about your personal life.
Sure, it's a cost. Professional dating consultants are paid for a reason. They have seen thousands of clients over a few decades, and are known to provide honest feedback that's specifically about YOU.
Think about what you're spending your money on. Then ask yourself what's really more important than your personal happiness in a relationship of a lifetime.
For Evan Marc Katz, and successful dating coaches like him, your successful love life is the biggest reward. They've dedicated themselves to your personal evolution.
Whether it's navigating the treacherous terrain of online dating, honing your social skills, gaining clarity on what kind of partner is a good fit for you, or getting the best possible advice on how to get a good man to commit, a dating coach can be the best investment you can make in yourself and your future. The world is a big place, full of complicated relationships. A coach like Evan can make it manageable.
Does the Value Really Justify the Cost? How Do I Find Someone Reputable?
Don't take our word for it. There's plenty of evidence. You can read glowing reviews from women who have found their life partners with dating consultants and coaches.
If you're ready to find a life partner, it's important to make it a priority. Yes, there are a lot of other ways you could spend your time and money. But don't sell yourself short. You deserve happiness, and sometimes it takes a professional to help you get there.
One caveat – Anyone can hang out a shingle and call themselves a dating coach. You'll want to look for a relationship coach with a wealth of experience, testimonials, and success stories. In Evan Marc Katz's case, for instance, his work has spanned nearly 20 years and has an incredible success rate, with hundreds of online reviews and customer testimonials.
When you hire a dating coach, be sure you're not just on some influencer's website. Vet your potential dating coach thoroughly. Satisfied clients dictate who is really worth the money.
What Am I Getting for My Money?
Depending on the dating coach (or dating consultant or relationship coach – all basically the same idea), they'll go over your dating history with you and, much like a life or fitness coach, see what's working and what's not working for you. Your dating history most likely has some patterns worth noting. A good dating coach will be able to suss those out and make them clearer to you. Breaking up old habits and recurring relationship problems is in their primary tool kit.
A professional dating consultant is trained to listen. They'll give you a customized experience, and relationship advice that is tailored specifically to who you are and what you want. Whether it's bolstering your self-confidence, giving you new communication skills, or helping to select a potential partner, they're there to fill in the gaps.
An online dating consultant is especially convenient. The time and expense of travel and parking are gone. You may also find you're much more frank and relaxed in the privacy of your own home as well.
If you've been out of the dating scene for a while, a dating coach can catch you up to date on current mores and social expectations that may have changed since you were last in the dating world.
More importantly, they can give you the best tips for a successful relationship. You may find that you'll learn more about what a healthy relationship really entails than you ever knew before. From the first date to the last, your coach will be by your side, cheering you on.
Evan Marc Katz and Love U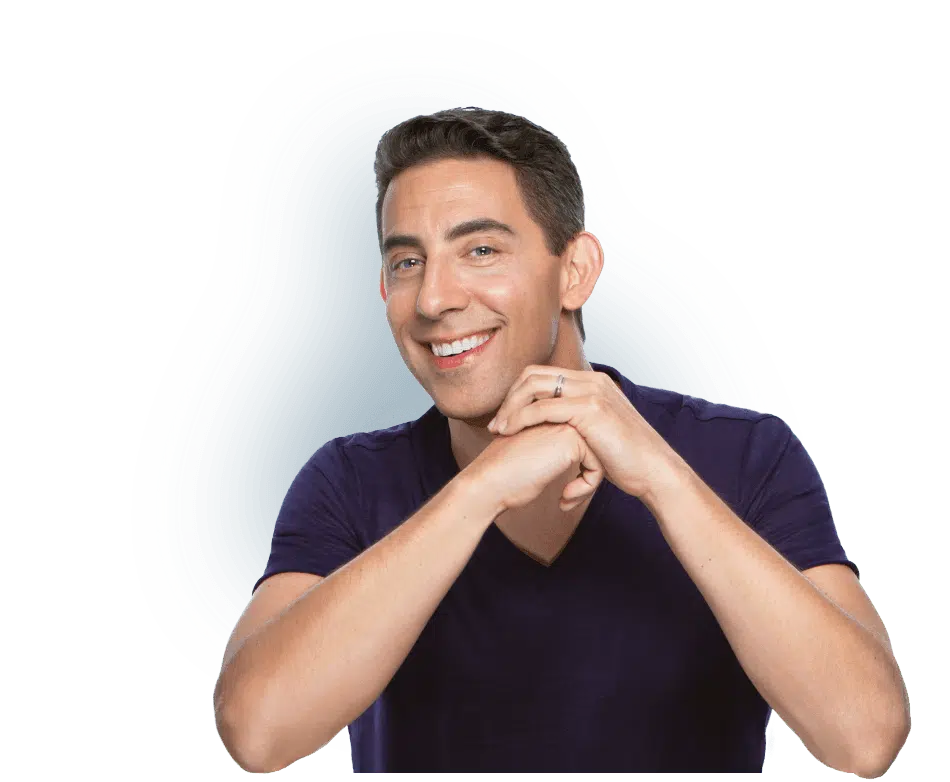 One of the best examples of a great package is Evan Marc Katz and his Love U program. Evan is often described as the first dating coach in the country. He's been doing this for 20 years and has watched the changes in society's dating behaviors over that time.
Along with his services as an online dating consultant, he gives more free info (newsletter, blog, podcast, YouTube) than just about anyone, and his blog, podcast, and social media get hundreds of thousands of views each month. He's won awards, been featured in Oprah, and is internationally recognized for his dating coach services, dating advice, and thousands of satisfied clients.
Since dating coaching is a relatively recent development – here are a few FAQs about what it's like to get coaching services from Evan Marc Katz and his online program, Love U.
What is Love U?
DO YOU WANT TO FIX YOUR BROKEN MAN-PICKER?
Love U is a one-stop-shop to teach you everything you need to know about dating, relationships, and men. It contains video/audio/transcripts/exercises for 6 monthly modules.
Month 1: Confidence

Month 2: Meeting Men

Month 3: Dating

Month 4: Understanding Men

Month 5: Relationships

Month 6: Commitment
In addition to six months of unique content, you get access to 6 months of group coaching with Evan Marc Katz and 6 months of support and Q&A in the Love U community – so that you can learn to trust your judgment with men once and for all.
By the time you graduate from Love U, you will make smart, healthy decisions that allow you to get the love you deserve — ideally without further coaching.
I'm a busy woman with lots of previous obligations. How much time will Love U take?
In each week of Love U, there are an average of 25-35 minutes of videos on different relationship topics. This is why Evan says to give him 5 minutes a day and he will give you a husband.
What happens on the Love U Live group coaching calls?
While Love U is a video-based curriculum, you get the best results when you can ask questions, get support, and have Evan hold your hand through this process.
This is why you get:
6 months of live coaching calls, where you can meet other smart, strong, successful women who are going through the same Love U process. Whether you or not you ask questions in the live sessions, you will learn tons from our epic Q&As.
If you have a work conflict or are in a different time zone that prevents you from attending, each coaching call is posted privately inside Love U the next day so you can watch, listen, and take notes.
6 months in the Love U Community, where you can get assistance from Evan and hundreds of other smart women. Seriously. Ask a question about the guy you just started dating and dozens of women (and Evan) will give you a Love U-approved perspective – so you don't have to rely on your mom or your friend who gave up on men for relationship advice.
Combine the videos and exercises with the coaching calls and community, and you have a complete package to get you on track with your dating life.
Comparing Dating Coaches To Matchmaking Services
No one will say their prices aloud, but many matchmakers charge $30,000, $60,000, and even $100K to set you up on 6-10 dates. That's $10,000 per date with men who are no different than the ones you can find on a dating app! By contrast, Love U offers lifetime access to a 280-video library, plus 50+ hours of coaching with Evan, as well as a community of smart women going through the same process – for a small fraction of the price.
A good dating coach program will not only help you choose prospective partners wisely but also guide you through dating and relationship behaviors that might be holding you back. Some offer a six-week program, but the better coaches offer a six-month program so that you can actually see results in your love life.
The Bottom Line
Dating and relationship advice is easy to come by and often free. You can put up a dating profile on your own. But the right dating coach will transform your experience, help you find the romantic partners you've been seeking, and give you the dating skills and tools you'll need for successful romantic relationships.
If you've heard the testimonials, you'll know that it's worth every penny. Most clients wonder why they ever waited so long. When you hire a dating coach, you are making an investment in yourself and putting that intention out into the world.
They say that the definition of crazy is to keep doing the same thing and expecting different results. If you want to have a different result, you try a different approach.
Click here to book a free Love U breakthrough session.
DO YOU WANT TO FIX YOUR BROKEN MAN-PICKER?