If Some Doomed Relationships Succeed, Couldn't Mine?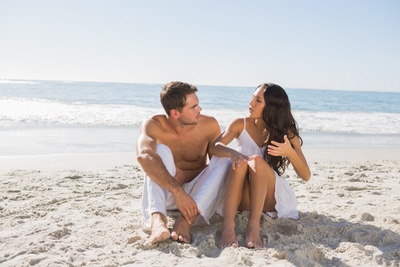 Hello, Evan:    
I loved your recent email about hanging onto a doomed relationship. Yes, I have been hanging on to a cheating casanova for FOUR YEARS!! (But Evan, he's SO devastatingly handsome, and SO charming, and SO romantic, and SO attentive. He says ALL the sexy/sweet things every girl wants to hear. I practically swoon every time I get a text, a call or an email . . . . sigh.) Your emails have helped me enormously; with your no-holds-barred monthly reality checks, I am (gradually) extracting myself from his considerable pull on my heart (and libido :)).
Here's my question: Do you think a compelling reason smart women hang on to guys who don't put them first is because there are SOME instances — and, alas, we have all heard about them — where a guy DID reform, because he DID truly love his girlfriend, and when she gave him an ultimatum, or even just stopped giving in and started respecting herself and setting boundaries, he behaved better — because SHE took over the direction of the relationship in an assertive (but demure) way?
No.
I must admit, this scenario is what keeps me hoping against hope that if I could only conduct my own behavior in a firm yet loving manner, I could change HIS behavior and guide him toward treating me right. It IS possible, no? Unfortunately, because it IS possible (though not probable, I "know,") I keep on trying. Maybe today I won't cave in and have sex with him. Maybe today I will tell him he didn't call for a date early enough and I'm busy Saturday night. Maybe today I will say, "I don't believe a word you just said. Call back when you can be respectful." If I can only stand my ground and respect myself, he will respect me and we will live happily ever after — RIGHT??
I would dearly love it if you would address this strongly-held belief — a hope we women in love with cheating guys hold so dear to our broken hearts. Thank you!! You are amazingly insightful and wonderfully wise. I really look forward to your emails.
–Elizabeth
DO YOU WANT TO FIX YOUR BROKEN MAN-PICKER?
No.
No. No. No. No. No. No. No. No. No. No. No. No. No.
No.
DO YOU WANT TO FIX YOUR BROKEN MAN-PICKER?