Are His Sexual Fantasies Different From Yours?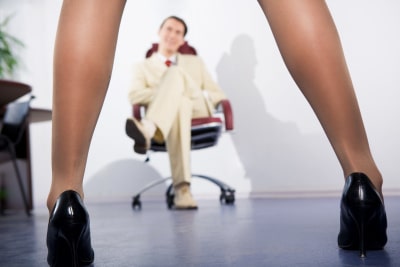 A recent Spanish study reveals that while men and women both fantasize about their romantic partners, women tend to fantasize about romance with their partner, while men tend to look for trouble in their fantasies, in the form of orgies and cheating.
This affirms other studies we've talked about on this blog previously, particularly the one that suggests that men are more inclined to pursue sex with a variety of women and women are more likely to be content with varied sex with a monogamous partner.
My wife and I usually tell each other when we have sex dreams. And, sure enough, our dreams aren't all that dissimilar.
As to what we're dreaming about? I'll leave that up to you to fantasize. 😉
DO YOU WANT TO FIX YOUR BROKEN MAN-PICKER?
Is anyone surprised that women fantasize about sex more than men? I'm not. Women also talk about sex more and in greater detail. Then again, women tend to talk about everything more and in greater detail than men, so it's not such such a stretch.
Check out the article here and share your thoughts, please.
DO YOU WANT TO FIX YOUR BROKEN MAN-PICKER?