Skinny Vs. Curvy: 10 Charts About Sex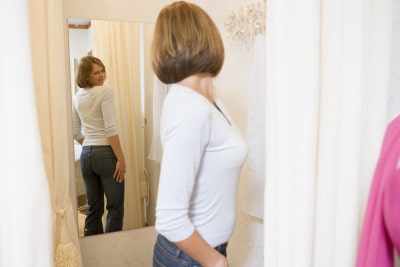 OKTrends released a study last week after compiling observations and statistics from hundreds of millions of OkCupid users. The study features ten charts about sex.
Charts 7 and 8 plot "Women by Body Type: Sex Drive Vs. Self-Confidence".   It features a dynamic chart that illustrates body type, sex drive, and self-confidence from age 18 to age 60. A   slider at the bottom moves to show that a woman's sexuality peaks in her twenties, holds somewhat steady for 20 years, and then falls. And while sex drive ebbs and flows, self-confidence steadily grows.
The study also includes humorous elements.   For Chart 2, researchers took a single question–Is your ideal sex rough or gentle?–and searched profile text of men and women in their twenties for the words that most correlated to each answer.
Not surprisingly, the gentle folks' "word clouds" included gardening, church and challenges. Whereas the rough sex folks' words included obsessed, cynical and punk.
Review all ten charts here. I'm looking forward to your comments.