The Blessing (and Curse) of Being Happily Single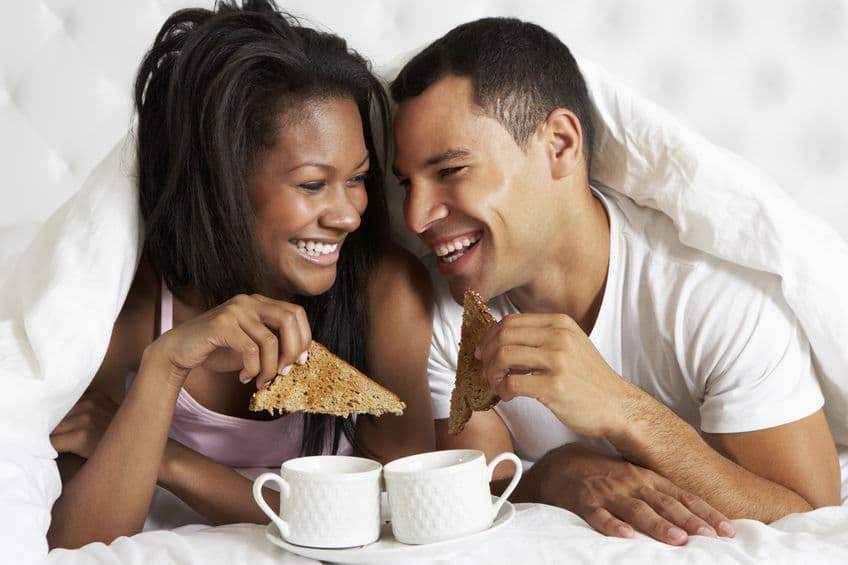 As Love U fills up with smart women who are ready for love now, I want to remind you of something important.
I know you've lost faith in men, dating, and long-term relationships.
I know how much it hurts.
I know that you're already self-conscious about being without a man in your life.
I know that you're completely sick of answering questions from well-meaning family members about why a catch like you is still single.
I know that as we enter the second half of 2016, you feel both more alone and more hopeless that your prospects will change in the next calendar year.
At the same time, I'm not assuming you're waking up miserable every morning because you don't have a boyfriend.
Absolutely not.
In fact, I'm assuming the opposite.
I'm assuming that you're a generally happy woman with a strong sense of self-esteem, a great bunch of friends and a good job.
I'm assuming that you've filled up your life with things that give you meaning — pets, hobbies, travel, meditation, volunteering, nieces and nephews.
Finally, I'm assuming that you'd prefer to find a healthy, nurturing, fun, passionate relationship that lasts forever.
If I'm wrong — if you'd rather be alone than to have a healthy, nurturing, fun, passionate relationship — then Love U isn't for you.
But if you do want that kind of relationship and haven't yet taken advantage of this limited time offer, I have a feeling there's something holding you back.
You'd rather be alone than to risk getting hurt again.
I understand. Life is fine right now. Men just complicate things. And if you don't get emotionally involved with them, then nothing bad can happen to you.
I don't judge you if you'd rather be alone than to risk getting hurt again.
How could I? You've already got your wish.
You're alone, but at least you're not getting hurt. It's safe solitude. No risk, but also no reward.
Alas, there ARE some major rewards from being in love.
Have you forgotten what it's like…
Having a man wake up next do you.
Having a man surprise you with a weekend away.
Having a man comfort you after a hard day at work.
Having a man make you laugh until your sides split.
Having a man provide you with love, support, and constant companionship.
And sex! Don't forget about sex with a man you love!
This is what you miss when you decide to be alone rather than pursuing love.
If you don't put yourself out there, if you don't learn to understand men, if you just leave things the way they are now, nothing is going to change.
I promise you.
You'll read my emails six months from now and your love life will be the same.
That's okay. There's nothing wrong with being single.
But if you want all the joys that come with true love, it's time to bust out of your comfort zone. My former client Tina likes her new life — the one that has love in it.
Before I began coaching with Evan, I was feeling very alone in the dating process. I knew what I was doing wasn't working. I was treating going on dates as if it were a business meeting and thought men should like me just because I am this strong, powerful, and successful woman. On some level I knew that I lacked being feminine, intimate, sexy, and easygoing. I was under the wrong impression thinking those qualities made me look weak. Boy, was I wrong!!
I wanted to understand how other women were getting all the online dates and I was not. I wanted to understand how I could be different in my online profile, and with initial phone conversations. I wondered what 40+ year-old men thought about and who better to hear it from but a male dating coach!
Thanks to Evan, I changed my thinking and behaviors towards men and began to realize they were just as scared sometimes as I was on the initial date. I've chosen to be cherished and allow myself to know that I was worthy of love. Now, I feel like when I go with the flow and stop trying to control any given situation, things fall into place. It's so exhilarating!
I met my boyfriend of 7 months ago. Each day I get to know more and more about myself and learn who I need to be in this relationship. I knew that he was an awesome man through his actions. I was never left guessing or needing information. He was expressive in his communication and let me know he liked me as soon as the first date was over. I felt amazing. When I let go of my old beliefs about who I thought I was and or how I thought I was being perceived, life changed for me. It was not only the different, risky and uncomfortable actions that I took but the person I embraced and knew myself to be; a beautiful, sensual, tender loving woman.
All the best,
DO YOU WANT TO FIX YOUR BROKEN MAN-PICKER?
Tina
Different. Risky. Uncomfortable.
That's what it takes to get the love you want.
Don't be afraid.
Your best chance at love is only a click away, but only until tomorrow at midnight.
Life may be good as it is, but it's better when you're not alone.
Warmest wishes,
Evan
P.S. If you're still on the fence, I just want to remind you that all the extra bonuses I'm including with this special offer will be gone after tomorrow:
– The live weekly coaching calls with me.
(Remember, 26 weeks of coaching with me alone is worth $12,000)
– Access to the Love U Inner Circle community where you can interact with other smart, strong, successful women, all on the same journey with you.
– The free copy of my bestselling book, "Why He Disappeared."
– And the new 50% off payment option I just made available, where you can
lower your monthly investment to only $167/month for 12 months.
I'm closing enrollment to this special Love U offer tomorrow, June 12th, at midnight.
You want to find the man of your dreams and don't want to waste another second.
Click here right now to understand men and find love.
This incredible opportunity ends tomorrow night!
DO YOU WANT TO FIX YOUR BROKEN MAN-PICKER?