How Do I Avoid Clingy and Desperate Men?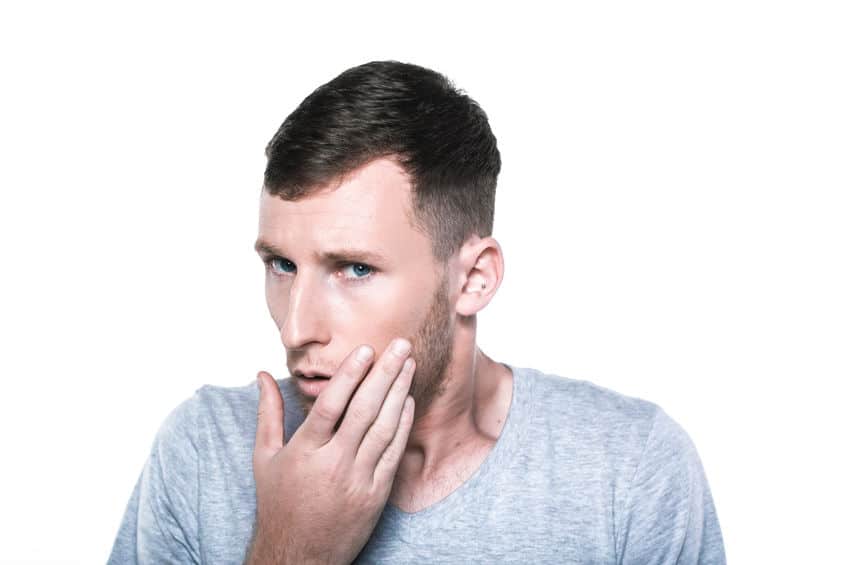 This may not seem like a problem to some women, but for me it is. When I am dating, I like to really take my time and get to know someone before I put any "name" on what we're doing. It's just having fun with someone, getting to know him, and see where things go. (I believe it's called dating.)
There were a few men in the past several months that I liked. They were nice and I could see an eventual relationship coming of our dating. Here is the problem I've had…we go out once (maybe twice) and have a good time. There's some kissing involved (but no sex). We make plans to go out again. Over the next several days he calls me constantly, starts talking about wanting a commitment from me, about our future together, and basically freaks me out from wanting to even go out with him again. (And yes, this has happened at least three times recently.) I understand liking me and wanting to spend time with me, and hoping that things will go further.   What I don't understand is why they get so obsessive.
I'm a divorced mother with two young children, but I am not looking for someone to "rescue" me. I do want to be in a relationship, with the right person, and I do want to be married again. However, I am not going to jump into something so quickly that I am blindsided. Are these men just so desperate that they don't understand the fundamentals of dating? Any way I can avoid this in the future? It seems to be happening to me a lot recently.
Leah
Dear Leah,
Yeah, it's a drag when a guy says he really likes you and makes a supreme effort to see you. I'm sure all the women who are waiting by the phone for their dates to call are feeling particularly bad for you.
I kid, Leah, because it's about as ironic as any dating situation can be. We want people to be real, authentic, and emotionally available, yet we cringe and we flee when they are.
I wouldn't say this is the height of hypocrisy, because I don't know how you get when you really like a guy. Maybe you never get excited and let down your guard. But imagine you did. It would be a shame if a man distanced himself from you precisely BECAUSE you said you liked him.
What it really comes down to, Leah, is timing. You keep finding guys who are ready to take the plunge, you dazzle them on a date or two, and you listen to them start gabbing about rings and honeymoons. That has nothing to do with you, and everything to do with them. They want to be married soon. You do not. That's perfectly fair. But imagine the shoe was on the other foot.
Let's say that you were 39, single, and childless. You meet a great guy. It wouldn't be too unreasonable for you to get excited about him being the future father of your children. Of course, if he's already a father of two, and also recently divorced, he might not be ready to dive back into a committed relationship. That's nobody's fault. That's simply two good people who may be compatible, but are not a good fit at the time.
I'm particularly glad you wrote this email because it's useful to hear from a woman who just not that into HIM. It goes to show that, as abhorrent as we find the concept of "game-playing", sometimes a little game playing is exactly what is necessary to keep the fire burning.
When someone makes himself too accessible, too willing to jump into a relationship, we question him. We wonder how anyone could like us this much this soon. We immediately devalue those people. But when we're crazy about someone and show it, we want that person to reciprocate. Can't we just be REAL with each other? Isn't that what it's all about?
DO YOU WANT TO FIX YOUR BROKEN MAN-PICKER?
Apparently, it's not….
I remember a woman that I went on a date with about seven years ago. At the end of the night, she said to me, "I'm glad to have you in my life". We'd had fun, but after three hours, I wasn't yet "in her life". So I did what most people would never do. I told her that I thought she was great, but that she might want to hold back on the big proclamations until we get to know each other better. I told her that because I liked her so much, I didn't want to get scared off by her intensity. Class act that she was, she took it in stride, and we remained friends for years after dating.
Needless to say, that's not going to work for everyone, but I think an authentic conversation is a lot better than dropping every guy like a hot potato the second he tells you he's interested.
Let's face it: It can be hard to keep your feelings below the surface when they're just bursting to get out. But take it from readers like Leah: full disclosure is like polyamory. It may sound great in theory, but in doesn't work in practice.
DO YOU WANT TO FIX YOUR BROKEN MAN-PICKER?