Why Does The Woman I'm Seeing Want to "Take It Slow"?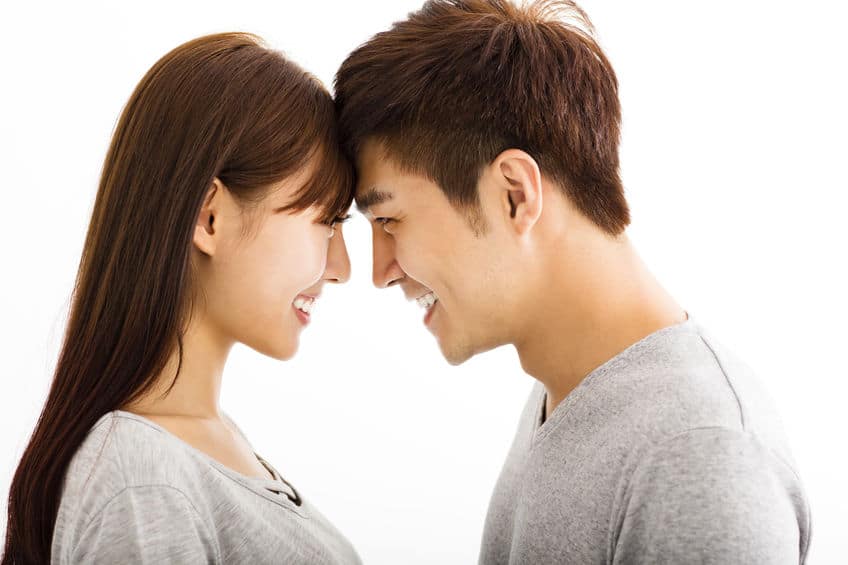 I'm in my mid 30's and she is in her early 30's. I've been dating her for three months now (about 12-13 dates) and everything seems to be going well. A couple of weeks ago she asked me about my feelings, what am I feeling. Well, I told her that I like her a lot…that I'm crazy for her. She told me she feels the same way, but wants to take it slow. She mentioned that the last time she felt this sort of passion she got hurt. 
Ok, I said I understand and we can take it slow and I certainly don't want to do anything that's going to make you uncomfortable. I should say that we do "make out" but no intercourse. I have no problem waiting until she is ready for sex, but I would feel much better about it if we were exclusive. Neither of us have brought it up and seeing how it's only been a few months, I don't want push her away with the "are we exclusive" topic.
Is there something more to her statement of wanting to take it slow?
Thanks!
Brian
Dear Brian,
One of my clients had the same exact issue going on during his burgeoning relationship. He's 22 and he'd been on about 6-7 dates without any physical intimacy or exclusivity. And although he, too, is crazy about this girl, he couldn't help but wonder where things were going.
My instincts told me that he was a victim of "nice guy" syndrome. By being so worried that a woman won't like him, or that he might upset her if he makes a move, he passively plays the friend card and kills all hope of attraction. I encouraged my client to not be afraid of making a move physically, and, if his date doesn't reciprocate, sit her down for a heart to heart.
Heart to heart discussions, to me, REVEAL feelings, they don't DICTATE feelings. Which is why having the conversation won't change how someone feels about you it'll just let you know the cold, hard, truth. I wrote about this extensively for Match.com's Happen Magazine last year. As long as you're reasonable and not attacking, you're just gonna get your answer by being direct. Most people are way too afraid to do this. Not my client.
Heart to heart discussions, to me, REVEAL feelings, they don't DICTATE feelings.
He took my advice after she declined to go "any further" than making out… Here's the recap of their heart-to-heart in which he talked about how he needed clarity on their relationship:…
The conversation kind of naturally went towards past relationships, and she told me how she has a history of rushing into things. (Her last boyfriend she moved in with after two months!)  Anyway, I get into the whole bit about how I needed to know where this was going, and we talked for a while about why we hadn't had sex yet and why she felt like we didn't know each other. She agreed that she was taking it really slow, but it's because she didn't want to repeat her mistakes of the past. I brought up that what I needed right now was clarity and security, and we talked for a bit about what it meant to be boyfriend and girlfriend.
Long story short, she was asking me why I wanted to be her boyfriend.  I finally figured out that what she needed to know was why I was choosing her instead of any of the millions of girls in the city. To be honest, I had assumed she knew why she was special to me at this point. Maybe she just needed to hear it. And she told me how she really liked me and wanted to be my girlfriend.
I think it's only a small matter of time before we have sex, because she told me that she only needed to feel secure in her relationship and that it would last before she would have sex. Basically, she didn't want to have sex unless she knew things were going to be around for a while. But she is "like a 12-year old boy" (her words) when it comes to sex and I can tell she is really holding herself back. She said the reason why we couldn't go any further than making out was because she wouldn't be able to stop herself from going all the way.
We connected a lot more emotionally tonight than on any previous date!
I made a big effort to come off as caring and empathetic all night (basically act like a boyfriend and so shall you be).
DO YOU WANT TO FIX YOUR BROKEN MAN-PICKER?
Thanks for all your help, Evan! The profile writing and picture taking let me see myself in a whole new light. It gave me the confidence I needed to get the girl that I deserved. And your advice on the phone has always been spot-on. Thanks again for your priceless advice, I couldn't be happier!
Seth
I'll be honest with you, Brian this note surprised me. I really thought that this girl was just using him for companionship trying on the nice guy for size until she met someone she liked better. Thankfully, he struck just the right tone in his heart-to-heart where he learned that this was not the case. It's not that she's not attracted to him; it's that she's risk-averse.
You can make all the excuses in the world about "taking it slow", but people who are excited about each other rarely take it slow.
Still, I want to caution men out there with the same exact advice I'd give to women if a woman is not sleeping with you, if a woman is not committing to you, if a woman is not making an effort for you, the odds are that she is just not that into you. You can make all the excuses in the world about "taking it slow", but people who are excited about each other rarely take it slow.
I'd let her know how you feel ASAP. You'd like to move things along physically, but are willing to respect her wishes, as long as you know that you're in an exclusive relationship. And if she can't make that promise to you, then you're going to have to think long and hard as to whether you want to commit to someone who is so decidedly indifferent towards you.
Do this and you'll know where you stand soon enough.
DO YOU WANT TO FIX YOUR BROKEN MAN-PICKER?